In litigation, you never want service of process to go wrong - or get called into question. Process servers and companies providing service of process are mechanisms to serve legal documents in a way that leaves no question to the validity of service. As a leading provider of service of process in the United States, ABC Legal Services takes service of process seriously. It not only adheres to state regulations but holds its process servers to the highest standards, ensuring service of process that is fast, accurate, and nearly bulletproof in court.
Training and Resources to Get the Job Done
ABC Legal Services has more than 2,300 process servers across the country and the ability to serve in all 50 states (as well as internationally). To organize and mobilize process servers at this scale, the company has developed extensive training materials, a support team, a streamlined app experience, and the highest service standards. These resources ensure that all servers have access to materials that reinforce their knowledge, streamline procedures, and improve overall outcomes in the service of process.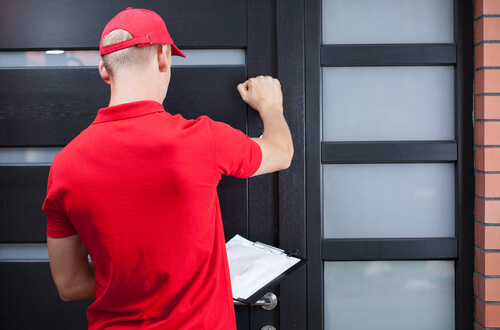 During onboarding, process servers can attend an orientation available as one of two multimedia learning opportunities. There are weekly training webinars hosted by a top representative from Partner Support and digital training courses available online. These courses include basic orientation, serving during COVID-19, and resources specific to assist with Process Server Certification in Texas. Additional support is provided to process servers during their first month with ABC Legal. To ensure that servers are on the right track, their serves are reviewed by the Compliance team, which checks for errors and legal compliance. That team provides follow-up and coaching as needed to ensure process servers meet ABC Legal's high standards for service of process. While the Compliance team provides reactive feedback, process servers receive proactive guidance from an assigned guide who will work with them directly. Ongoing communication and oversight from Compliance ensure accurate service is maintained throughout a process server's work.
There are extensive resources available online at any time for process servers and an internal team that servers can reach out to - Partner Support. The Partner Support team maintains a knowledge base for process servers on the ABC Legal website, providing a veritable encyclopedia of information around service of process. Content ranges from the unique standards at ABC Legal Services to best practices for service of process and opportunities for strategic success as a process server. Partner Resources includes information for broad service of process standards and state-specific information to ensure compliance with local laws.
Process servers working under ABC Legal Services operate and manage work through a proprietary app. In addition to acting as a job board, the app provides a unique service of process experience for servers. It allows them to take advantage of the technology available in their mobile devices, such as the GPS and camera, to enhance and further validate service or service attempts. The app keeps process servers' jobs organized and available to them at a moment's notice, improving their ability to serve efficiently and accurately. It is a unique resource that keeps ABC Legal process servers ahead.
High Standards for Service of Process
The introductory session gives an overview of what ABC Legal considers to be standard for service of process. ABC Legal Services calls for respect, discretion, and professionalism in-process server interactions. ABC Legal clearly outlines what it means to trespass and how servers can avoid violating local laws while providing service of process. The company asks servers to do their best to maintain the privacy of the defendant being served due to the stress and emotions that can surround being served legal documents. Process servers are called to be professional and clear in their approach. Additional behavioral and safety considerations are put in place as needed. For example, interaction and document handling procedures are currently in place due to the pandemic. ABC Legal's COVID-19 safety protocol formed the new standard for service of process during the pandemic. Legal compliance and consideration are key to a successful and legally viable service of process.
Process servers are called to maintain complete transparency in their service. Honesty is required, both presented to the individual being served legal documents as well as in the communication to the courts. Failure to meet these requirements is grounds for ABC Legal Services to cut ties with a process server. Internal teams at ABC Legal Services follow up on reports of dishonesty in service of process. If an investigation determines that a process server has submitted incorrect information on a proof of service, his or her contract with ABC Legal Services will be terminated.
The different avenues for service of process are provided to servers in general terms as well as in accordance with local laws. Details around what ABC Legal considers to be best practices are provided to process servers, including how process servers should handle a defendant's attempts to refuse service or when non-service is the preferred option. To keep the tasks as simple for servers as possible during service, ABC Legal provides document handling procedures and clear instructions for each service through the app and on cover sheets for service files. During the service, each server is responsible for collecting data about their attempts in pursuit of ABC Legal's standards for due diligence - a golden standard for solid service of process.
What is Due Diligence?
Due diligence is a philosophy that ABC Legal teaches during orientation and holds its process servers to throughout their time with the company. Resource materials outline what it means to provide diligent service and ways that process servers can be more vigilant about their service. It resonates with the company's drives for transparency, accuracy, and speed and transcends services, reinforcing service of process as well as skip-tracing.
"Due Diligence is not an end goal or a checklist to be completed. Due Diligence is a framework and a mindset. Being a diligent process server means including extra notes on every attempt and selecting all the appropriate options. It means you are trying your best to determine whether an address is serviceable and communicating that to the courts and customers via your proof."
-Due Diligence, Partner Resources, ABC Legal Services
The concept drives process servers to provide enough details about every service to make each serve able to hold up to court scrutiny. Process servers can save notes about the service, such as who and how the delivery was confirmed, vehicles and packages on-site, as well as photographic evidence and GPS coordinates via the mobile app. This data is configured into a "bulletproof" proof of service and can prevent a case from being dismissed due to improper service if service is contested. It can also be used when defendants are challenging to find, allowing a lawyer or attorney to prove that a person could not be found and move for alternative service.
Setting the Bar in Service of Process
The combination of a training program, accessible digital resources, intelligent technology, and the industry's highest standards means that ABC Legal's process servers are uniquely prepared to provide exceptional service of process. Professionalism and efficiency are woven into the mindset of the dedicated servers at ABC Legal Services. They'll get documents served using an unparalleled quality of service of process, helping keep the legal process in motion.
Learn more about becoming a process server at ABC Legal Services in this article and what it takes to be a successful process server in an interview with Joe Descafano, a server with 25 years of experience. ABC Legal Services is always on the lookout for top talent in the process server field.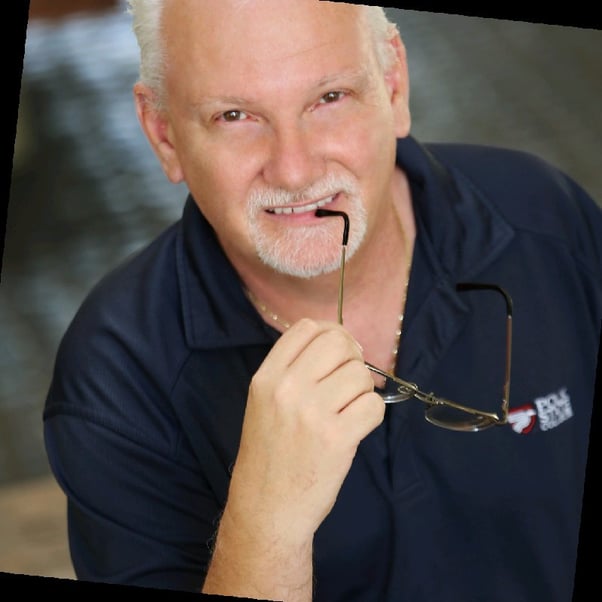 Joe Descafano, Process Server for ABC Legal Services
"Between the Lines" is meant to inform and empower your decisions around legal services and legal technology. Subscribe to the blog to stay up-to-date on legal news and legal technology and tune in here to learn more about best practices for legal practices today as well as ABC Legal Services' products.
About ABC Legal Services
ABC Legal is the nation's leading service of process and court filing company and is the official process server to the U.S. Department of Justice. Docketly is a subsidiary of ABC Legal, providing appearance counsel on a digital, custom-built platform that smoothly integrates with our applications and services. ABC Legal's applications are cloud-based and compatible for use on desktop, browser, and smartphones. Our solutions and digital approach ensure process server partners, law firm customers, and their clients save valuable time and resources when serving legal notices safely and with maximum compliance, control, and transparency. ABC Legal is based in Seattle, WA, with more than 2,000 process servers throughout the U.S., as well as internationally in more than 75 countries. To learn more about ABC Legal, our solutions, and subsidiary company Docketly, visit www.abclegal.com.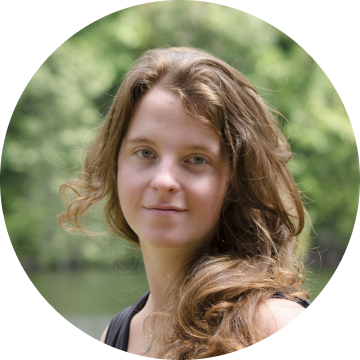 Written by
Heather Thomas
Product Marketing Manager, ABC Legal Services. Heather combines her natural curiosity and organizational skills to develop content and nurture stories at ABC Legal. A believer in good design and great brand experiences, she looks for opportunities to investigate, design, and create within the brand.
Subscribe to email updates