In the world of business, professionals across every industry must rise to technological proficiency to be competitive in their markets. This reality has put the legal tech industry in a position to benefit and growth because of Artificial Intelligence (AI) and machine learning mechanisms since most of the tasks performed are process-driven. AI helps to take over mundane tasks like legal research, timekeeping, ask management, and billing for services. By leveraging the different tools available through this technology, law firms can prioritize their focus on more urgent matters at hand.
What Can Artificial Intelligence do for Law Firms?
At the most basic explanation, AI software can complete various tasks typically processed by humans. Essentially, AI can mimic some functions of the human mind. One of the most popular forms of artificial intelligence is using rules and algorithms that help the machine "learn." Generally, this software can perform the necessary data analysis to complete a task. By using machine learning to develop the desired understanding and parameters of a task, in areas of legal research, AI can search through millions of documents, quickly locating relevant information and saving lawyers numerous hours of research time.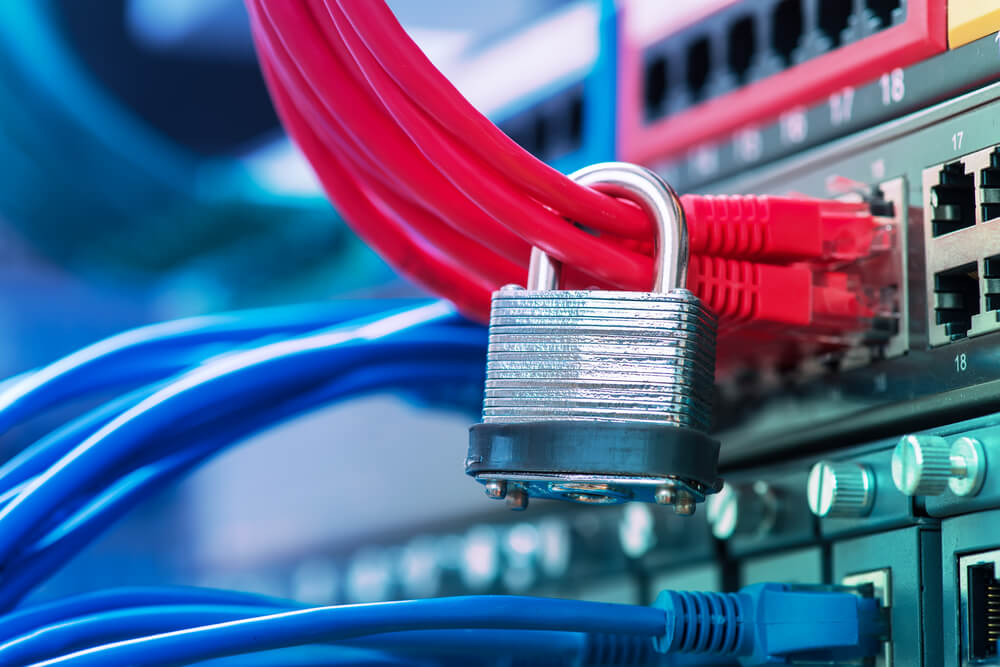 How does AI and ML work for Client Data Privacy?
AI and machine learning (ML) provide more than just a boost to productivity and automation to routine tasks. These technologies also play a large role in securing client data and preventing such information from falling into the wrong hands. To have comprehensive client data privacy measures in place, many larger firms outsource these responsibilities to a qualified IT security provider or utilize an in-house department that will perform the following vital functions:
Evaluate all network traffic to and from a firm's servers,
Categorize security events and perform further analysis,
Analyze traffic that may appear questionable,
Remediation of any damage caused by malicious traffic
In addition to these measures, law practices and private attorneys can take some of the following AI-related security steps to complement their client data privacy frameworks:
Automated Software that Tags and Controls Client Data
In addition to strong network defenses for protecting client data, several products automatically tag and control this information. This adds an extra layer of customized protection as these programs will assign security levels depending on the type of informational asset being protected.
Utilize Privilege Management Systems
Client data privacy often comprises several layers of protection. One of the most popular methodologies has included the utilization of a privilege management system. While such systems are focused on preventing inside attacks by requiring enhanced privileges to exfiltrate sensitive case data, it also makes it difficult for outside attempts to breach your security, as well.
Perform Regular End-User Training
User error by employees is the top data security weakness in any organization. End-user training has historically been more perfunctory as part of a law firm's security plan. Studies show that training classes alone don't impart the critical nature of employee participation in client data privacy measures. AI programs that send internal phishing emails to staffers regularly can not only catch users off guard but follow up with further training reminders about avoiding this often starting point of a data breach.
Learn More About the Future of AI in Legal Tech
Once thought to be a distant reality, artificial intelligence and machine learning has come leaps and bounds since the dawn of online tools and automation appeared in the legal tech industry. As client data and industry privacy laws continue to adapt, AI will continue to provide more efficient security solutions for attorneys and firms everywhere.
About ABC Legal Services
ABC Legal is the nation's leading service of process and court filing company and is the official process server to the U.S. Department of Justice. Docketly is a subsidiary of ABC Legal, providing appearance counsel on a digital, custom-built platform that smoothly integrates with our applications and services. ABC Legal's applications are cloud-based and compatible for use on desktop, browser and smartphones. Our solutions and digital approach ensure process server partners, law firm customers and their clients save valuable time and resources when serving legal notices safely and with maximum compliance, control and transparency. ABC Legal is based in Seattle, WA, with more than 2,000 process servers throughout the U.S., as well as internationally in more than 75 countries. To learn more about ABC Legal, our solutions and subsidiary company Docketly visit www.abclegal.com.
Written by
ABC Legal Team
With more than 2,000 process servers across the U.S. and 75 countries, ABC Legal is the nation's leading service of process and court filing provider, as well as the Acting Central Authority to the U.S. Department of Justice. Our digital approach saves valuable time and resources, and our cloud-based solutions are compatible for use on desktop, browser, and smartphones. Docketly — an ABC Legal subsidiary — provides appearance counsel on a digital, custom-built platform that smoothly integrates with our applications and services. Learn more at
www.abclegal.com
.
Subscribe to email updates