The primary role that legal process services perform is informing defendants of pending actions brought against them. Whether this duty happens by way of mail, publication, or personal service, there are occasions where the receiving party will contest it. Typically, a motion to quash (MTQ) gets filed by the defense, where the presiding judge must decide if service didn't occur or was inadequate. This finding can become a critical component of the case involved and ultimately affect the outcome. Such situations require a legal process server provider. ABC Legal Services is the market leader for service of process, is uniquely positioned through its advanced technology to address the challenges of a contested service and has the training and experience to avoid this scenario as much as possible.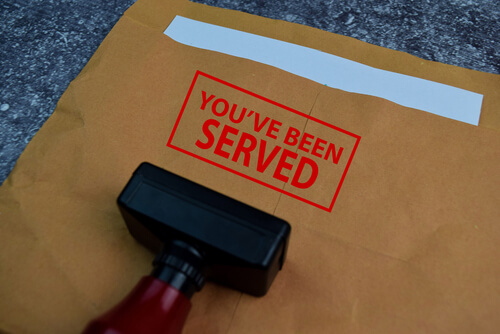 What Happens if Your Service is Contested
If a defendant files an MTQ, evidence demonstrating that service did occur successfully must be submitted by the plaintiff. At this point, the court will make one of two possible decisions:
The service did occur, and the MTQ gets dismissed, or
Dismissal of the service which will require the process for that case to begin again
Contestation of service amid a proceeding is expensive, and this can occur at any time. ABC Legal always keeps proof of service and provides documentation for cases where our work gets contested.
Qualifications to Look for in a Legal Process Service Provider
When process serving, ABC Legal adheres to jurisdictional laws to the letter to adequately serve all parties involved. Our firm understands that failure to do so will mean the intended recipient may not be bound to case decisions and may even challenge this service as is their right. The best approach to ensure our process servers avoid these issues is to provide exceptional training and the necessary tools to perform this job correctly the first time, every time. ABC Legal also ensures that all of our process servers are compliant with jurisdictional regulations throughout their time working for our company. These standards are non-negotiable and ensure that the serving process is successful for our clients.
ABC Legal Streamlines the Service Process
You need your papers served as soon as possible and need a process server with the expertise and resources to avoid costly delays. Using a third-party process server like ABC Legal means you have access to advanced technology that has a fast and straightforward order system with real-time status updates on your request. Our company uses cutting-edge legal technology that keeps you informed throughout the entire process with our customizable dashboard that easily scales to high and low volumes, as well as firms experiencing rapid growth. This frees up valuable productivity for your staff to focus on more critical aspects of your cases.
ABC Legal Saves Your Budget with State-of-the-Art Technology
As a third-party process server, ABC Legal utilizes proprietary high tech software and an expansive network of qualified staff across the United States. We make it possible for our clients to save valuable budgetary dollars in staffing costs and out-of-state service fees. Additional ways we help you keep your process service bills from becoming complicated or bloated includes the inclusion of the following in your service:
Notary services
Mileage
Skip tracing
Our simplified approach to billing makes it possible for contingency fee-based firms to use less staff and ease the crunch on their workflow.
Rely on Process Services that Provide Qualified Staff in Every Jurisdiction
ABC Legal provides a hard-to-find quality in the legal process services market: 2,000 process servers in all 50 states that are experts in their jurisdiction rules and regulations. You can count on defendants to receive proper legal service, whether by mail, online, or in person. All of which will have the appropriate proof of service that will meet local requirements. We understand that service errors jeopardize cases, waste your already pressed time and money, and potentially lead to malpractice liability. This is why we ensure all of our process servers are not only experienced in their jurisdiction but have the required licensing and professionalism when serving a defendant.
Why should you select ABC Legal Services?
With ABC Legal Process servers, you can't go wrong. We serve process in every jurisdiction nationwide, we simplify the process and guarantee bulletproof service that holds up in any court.
Our extensive network of process servers gives us an edge over any competitor. We will help you serve any document, anywhere.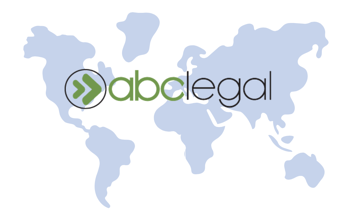 Even if your case is domestic and most of your cases are in your home state, you never know when the time will come that you may need to serve papers internationally. ABC Legal has relationships with process servers in 76 countries including Canada, Mexico, Australia, Belarus, Malaysia, South Africa, South Korea, Saudi Arabia, Israel, and Kenya. Your papers will be properly served under the following conventions:
ABC Legal is trusted by the United States Department of Justice, and is proud to be contracted as their exclusive central authority for all foreign service of process coming into the United States. You can count on trained and expert staff and proprietary Legal Process as a Service (LPaaS) software to help you easily and inexpensively serve defendants in many parts of the World.
About ABC Legal Services
ABC Legal is the nation's leading service of process and court filing company and is the official process server to the U.S. Department of Justice. Docketly is a subsidiary of ABC Legal, providing appearance counsel on a digital, custom-built platform that smoothly integrates with our applications and services. ABC Legal's applications are cloud-based and compatible for use on desktop, browser and smartphones. Our solutions and digital approach ensure process server partners, law firm customers and their clients save valuable time and resources when serving legal notices safely and with maximum compliance, control and transparency. ABC Legal is based in Seattle, WA, with more than 2,000 process servers throughout the U.S., as well as internationally in more than 75 countries. To learn more about ABC Legal, our solutions and subsidiary company Docketly visit www.abclegal.com.
Written by
Tonya Hottmann
Head of Marketing at ABC Legal Sevrices. Tonya leads the ABC Legal marketing efforts including branding, demand generation, digital marketing, communications and product marketing, with a focus on continuous revenue growth for ABC Legal. She brings 20 years of experience in marketing and e-commerce leadership from companies such as Intrado and CareerBuilder.
Subscribe to email updates