The legal industry is notoriously slow to pick up on trends. Legal technology has been no exception. This can be to the detriment of the legal profession. In an article on LawyerExchange, Robert Meltzer warns that slow adoption leads to limited efficiencies in practices, slows the delivery of processes and services and prevents attorneys from competing with newer, user-focused alternatives in the legal industry.
In recent years, certain concepts and technologies have become more popular, notably the use of artificial intelligence (AI) throughout the legal process. Others linger on the fringes of the legal industry, although they have been adopted by other industries. To make sure that your practice and your understanding of legal tech is up-to-date, here are 10 terms that all lawyers, attorneys and paralegals should be aware of and look to implement as applicable within their legal work.
Digital Document Management and Legal Document Automation
Digital document management and legal document automation are two terms that should be top-of-mind for any legal professional operating in 2020. Digital Document Management is the utilization of a system or platform to store, share, track, sign and process digital documents. Given the increasingly digital nature of legal work, finding the right system to organize files is a difficult decision. There is a need to assess systems for transparency with clients, integration with other legal systems and their ability to secure personal information.
Legal document automation furthers document management (and often integrates with it). Utilizing either a digital input or AI integrations, legal document automation uses software to assist with the generation and completion of templated documents. This sort of automation in law brings time savings and can ultimately improve internal legal processes by consolidating information and streamlining repetitive work. An example of taking user inputs to generate a simple legal document that can be digitally signed and submitted is the automation of the proof of service process in the ABC Legal process server app.
E-discovery
E-discovery is a common term worth reviewing, as an indispensable component of digital investigations and legal proceedings in the 21st century. Also known as Electronic Discovery or eDiscovery, E-discovery encompasses the exercise of finding, preserving, processing, analyzing and consolidating electronically stored information (ESI) related to a legal proceeding into a targeted and relevant body of documents that can be used as evidence during litigation. The value of e-discovery is two-fold; it both allows for the collection of a wide variety of data that could be relevant to a case and filters that data electronically, yielding pertinent results quickly.
Machine Learning
Machine learning ties into a variety of auxiliary processes and terms that any savvy legal professional should know in the digital age, such as big data, predictive analytics and litigation analytics. Machine learning is the use of computer algorithms to identify patterns in data. Machine learning algorithms are unique because they modify themselves to perform better, optimizing around data. The processes continue to advance in depth, with deep learning (pattern amplification) in neural networks (layered algorithms built on interconnected relationships) rising in popularity due to their abilities to handle complex systems of problems.
In the webinar "A New Day In Court: Technology and the Legal System", Brandon Fuller, CTO of ABC Legal Services speaks to Machine Learning. Touching on the ML capabilities of ABC Legal and Docketly, he notes that systems utilized within location and investigation services use, "over 300 machine learning models to predict service rates and probabilities."
E-filing
E-filing is the electronic filing of court documents. Navigating the intricacies of e-filing can be a tedious task, since different court systems have myriad requirements, utilize different electronic filing systems and implement changes on an irregular basis. The e-filing landscape continually shifts, as more courts seek to increase speed and efficiency by using digital documents in their systems. To keep up with the different systems and regulations imposed by each state (or in some cases by individual counties) some firms have turned to third-party filing solutions specializing in e-filing, such as ABC Legal Services.
Legal Case Management Systems
Legal Case Management Systems are local or cloud-based software platforms that allow companies to centralize, store and track data related to a case in a location accessible to relevant teams. Depending on the system in place, the tasks of building, assigning, accessing, tracking, reporting and controlling data around a case is aligned in a workflow. Differing levels of manual input or automation enable case management systems to assist with deadline-and regulation-based case management.
Robotic Process Automation
Robotic process automation (RPA) is the automation of repetitive tasks using set rules to trigger actions or move the workflow forward. The goal of RPA is to reduce human error and time spent on redundant tasks. Brandon Fuller, CTO at ABC Legal provides a more detailed explanation of the use-case:
It's not about robots—it's about helping people become more like robots, it's tools on desktops, to record actions and activities they are doing, moving data from one system to another. RPA tools are allowing people to point and click on their desktop and repeat at a very quick speed without doing a lot of work—computers doing work, increases productivity.
Hear more about RPA in the legal industry and how it connects to other exciting trends in tech in this webinar.
Customer Relationship Management (CRMs)
An example of a widely-used technology in other industries whose potential has yet to be exhausted (or really explored) within the legal industry are Customer Relationship Management software. CRMs house all data related to a customer and the organizations' interactions with that customer in a single, accessible location. With a CRM, a firm can track how clients or contacts interact with the business, build models to determine best-practices and discover the best ways to retain and expand a practice.
When asked what one piece of tech a law firm could consider and relatively easily implement today, ABC Legal's Head of Customer Success Radley Angelo advocated for the use of CRMs, based on their potential to improve client experiences, "The CRM is a really great first step at finding out who your customer is today and how you can grow that to find that same type of customer tomorrow." CRMs allow companies to make use of all of the data at their disposal and improve experiences, ultimately leading them towards better client interactions.
Natural Language Processing (NLP)
Natural Language Processing (NLP) is the process of a machine converting human speech to data to be analyzed in order to develop a response. NLP has been augmented by smart home technologies, where the voice search feature previously limited to car bluetooth and phones is available on devices such as Google Home and Amazon's Echo products. In the aforementioned webinar on technology in the legal industry, Radley Angelo suggests that NLP is a field to watch as scalable deployment becomes more feasible and is tailored increasingly for legal interactions. The value in the legal industry may start as a telephonic answering system or calendaring, but with careful nurturing, could lead to innovative automation promoting client self-help.
Online Dispute Resolution
Online Dispute Resolution (ODR) is the use of technology to resolve or aid in the resolution of a dispute. Online portals or digital documentation guide users through fairly rote processes that don't require highly personalized interactions. Common instances of these are tutorial videos, interactive forms to fill out documents, document annotation and revision, document uploads/submissions and calendaring applications. The popularity of ODR is growing alongside the adoption of digital technology by courts and has been accelerated by the remote nature of the pandemic.
Smart Courts
Smart courts are best known in China. Their current system is the result of a 20-year effort to modernize and digitize portions of the judicial system. Courts in the smart court system take standard courtroom data processing and processes and digitize them, insomuch as possible. The idea is to increase automation and allow programs to begin to take on more of the simple processes in a court, including the implementation of a computer-based judgement system. While other courts and court processes across the world have gone digital, the Chinese investment appears to be one of the most advanced.
Staying on Top Of Trends in Legal Tech
Awareness of the technology in the legal space is vital to staying on top of the industry and customer experiences. As the world becomes more focused on data and computer-based interactions become the status quo, being technologically up-to-date is part of being relevant. If you find something you would like to adopt in your firm, remember that new tech is useless without buy-in for implementation and adoption. As Radley Angelo outlines, "Finding a tool or a new piece of tech is maybe 40% of the battle. 60% is about training and workflow, because a tool that doesn't get used isn't a tool at all."
"Between the Lines" is meant to inform and empower your decisions around legal tech and help you get to know the people and processes powering ABC Legal Services' products and services. Subscribe to the blog to stay up-to-date on legal tech as well as with our products, legal services and the legal tech industry.
About ABC Legal Services
ABC Legal is the nation's leading service of process and court filing company and is the official process server to the U.S. Department of Justice. Docketly is a subsidiary of ABC Legal, providing appearance counsel on a digital, custom-built platform that smoothly integrates with our applications and services. ABC Legal's applications are cloud-based and compatible for use on desktop, browser, and smartphones. Our solutions and digital approach ensure process server partners, law firm customers, and their clients save valuable time and resources when serving legal notices safely and with maximum compliance, control, and transparency. ABC Legal is based in Seattle, WA, with more than 2,000 process servers throughout the U.S., as well as internationally in more than 75 countries. To learn more about ABC Legal, our solutions, and subsidiary company Docketly, visit www.abclegal.com.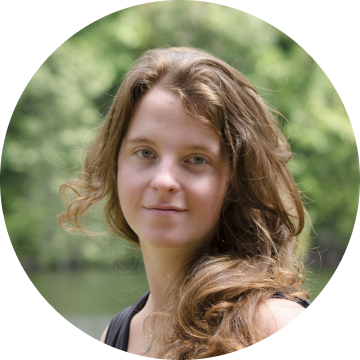 Written by
Heather Thomas
Product Marketing Manager, ABC Legal Services. Heather combines her natural curiosity and organizational skills to develop content and nurture stories at ABC Legal. A believer in good design and great brand experiences, she looks for opportunities to investigate, design, and create within the brand.
Subscribe to email updates