Innovation and Lawyers-- these words sound as far apart as hot and cold. Legal professionals pride themselves on their relentless time spent digging deep into the law and understanding every intricacy. Hours of manually writing and reading through documents has allowed them to perfect their skills and effectively represent their clients and companies. But what if this process could be improved to save time and improve the work? According to a study by MetaJure, lawyers and paralegals lose approximately 11 hours a week to challenges with managing documents. Law firms and legal departments alike are increasingly disrupting this process with the use of automation.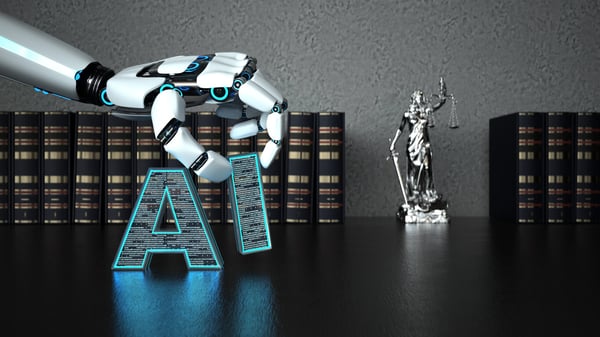 What is Automation?
When most people hear automation, they tend to think of robots in a factory doing the job of manual workers. While this is where automation started and continues today, it has grown far beyond this. Corporate functions, such as sales and human resources, have been using automation software tools for years to reduce mundane tasks and work more efficiently. More recently, this innovation has begun to reach legal departments and law firms as well. According to Plexus, legal automation is a category of software designed to streamline the legal process and automate the creation, approval, and management of often repetitive, legal tasks or augment lawyer productivity. What was once done by first-year associates is increasingly being taken over by different software solutions to allow employees to focus on more engaging work.
Legal Document Automation
One of the most time-intensive parts of being a legal professional is the extensive documentation. Whether it's contracts, pleadings, or any other legal document, lawyers and paralegals devote significant time to writing and reviewing their work. While this is very important to do, companies looking to optimize their legal workforce have adopted legal document automation to improve this process. By working with one of the available software solutions, legal professionals can create templates for their most frequently used documents which they can easily draft. The software then automatically populates the document with the required case numbers and client information and presents a fully written draft ready for review. By automatically creating and formatting these documents, lawyers save countless hours, which they can now devote to more productive and engaging work. In addition to the saved time, this software reduces human error that previously occurred from the long time workers spent on these documents. With more time to devote to specialized work, legal departments and law firms are building stronger teams. It should be noted that, due to the sensitivity of this information, it is important to use a software solution with strict data management policies to protect this information.
Automation in Action: Client Self-Service
One of the greatest areas of potential competitive advantage for law firms is in improving client service. Providing legal services to a large company involves a lot of back-and-forth communication and document exchanges. Law firms often need to schedule long meetings and engagements with clients to collect information. Firms are now beginning to improve this process by utilizing automation to allow clients to self-serve. When clients self-serve, they are taken through an automated form or interview, where they quickly answer questions and provide required documents on their own time. This eliminates the back-and-forth communication and saves both the law firm and the client time. This information is then synced up with the firm's document systems and allows them to automatically populate or update documents with this new information. The process ensures that all information from the client is gathered and entered into any records where it is required. Not only does this improve client service, it frees up the firm's time to allow them to take on more clients and increase the bottom line.
Automation Allows Legal Work to be Done Faster and More Effectively
With the rapid change of business today, legal departments and law firms are under constant pressure to get work done faster and more effectively. New technology, such as automation and artificial intelligence, is increasingly being used to help these teams. It has forced companies to rethink the ways they approach legal work and shift their employees to focusing on more productive tasks. By eliminating the grunt work, lawyers and paralegals have the opportunity to pursue what they are most passionate about in the profession and truly thrive. While this technology is still early on in its adoption among legal professionals, it has by no means reached its peak.
About ABC Legal Services
ABC Legal is the nation's leading service of process and court filing company and is the official process server to the U.S. Department of Justice. Docketly is a subsidiary of ABC Legal, providing appearance counsel on a digital, custom-built platform that smoothly integrates with our applications and services. ABC Legal's applications are cloud-based and compatible for use on desktop, browser, and smartphones. Our solutions and digital approach ensure process server partners, law firm customers, and their clients save valuable time and resources when serving legal notices safely and with maximum compliance, control, and transparency. ABC Legal is based in Seattle, WA, with more than 2,000 process servers throughout the U.S., as well as internationally in more than 75 countries. To learn more about ABC Legal, our solutions, and subsidiary company Docketly, visit www.abclegal.com.
Subscribe to email updates