In our post the morning of September 1, we reflected on President Trump's August 8 Executive order and the agencies called to act or consider acting within the order: the HUD, FHA, FHFA, HHS, and the CDC. We also discussed what is and what is not covered by the moratorium extensions previously released by the HUD, FHA, and the FHFA. In this post, we'll be taking a look at the moratorium order on evictions released by the HHS, through the CDC on the afternoon of September 1, 2020.
What does the CDC Moratorium Do?
The CDC moratorium prevents the eviction of tenants who meet certain requirements due to the non-payment of rent through the end of the year. Individuals with an estimated yearly income under $99,000 or joint-filing couples under $198,000 for 2020 are eligible, providing that their failure to pay rent is due to the coronavirus pandemic and that they would be displaced and forced into a "shared living" situation. Additionally, as stated by The Hill, "they've sought all potential sources of federal housing aid". Renters must also provide a filled/signed copy of the declaration form included in the order to the landlord/property owner.
The moratorium does not forgive payments; it only prevents eviction because of non-payment. Bloomberg's article notes that those who benefit from this moratorium must "pay as much rent as they can afford". The moratorium order states that it does not "relieve" individuals of any payment obligations, including interest or late fees, nor does it waive any obligations stated in their housing contracts or leases.
What's the difference between the FHA, FHFA, and CDC Moratoriums?
The main difference between the moratoriums is the parties protected from eviction. The FHA applies to those with single-family mortgages backed by the FHA. The FHFA moratorium provides protections for single-family mortgages backed by the Enterprises (Fannie Mae and Freddie Mac). They both affect homeowners, those who have select mortgages. The moratorium under the CDC protects individuals that are renting (due to non-payment) provided that they fall within the income bracket provided and can prove hardship due to the coronavirus is the reason for their rent non-payment.
How do I Make Sure I'm Protected by the CDC Moratorium?
If you qualify, you must sign and take the actions outlined in the declaration, an example of which is appended to the HHS release, starting on page 33. The declaration must be presented to the landlord or the party who may move to evict the tenant. In the declaration, the tenant must confirm that:
They put forth their best effort to "obtain all available government assistance for rent or housing," including any benefits that may be made available in relief or general housing efforts available to be claimed by anyone in the household;
The tenant anticipates that their independent income, if filing single, is less than $99,000 or $198,000 if filing jointly OR did not have to report 2019 income OR received a stimulus check from the CARES Act;
The inability to pay rent is a result of employment, wage, or medical financial losses due to COVID-19;
The tenant is making the fullest contribution towards the rent payment their circumstances allow;
The tenant would become homeless or would need to move into shared housing if evicted;
The tenant understands that the eviction moratorium only protects them from being removed from the property and that they are responsible and may be required to pay owed rent on full by December 31, 2020, to not be evicted due to nonpayment thereafter.
The CDC provides links to the Department of the Treasury and HUD to learn more about potential government assistance programs that could provide relief to certain renters.
Generally, it is a good idea to take time to evaluate household finances, outline a budget, and document expenses to ensure that a renter can prove their qualifications for the moratorium and evaluate their financial needs in totality. It is essential that renters make themselves aware of their situation and prepare for when rent will be due in full at the end of December.
Preparing for December 2020
While this moratorium provides sweeping relief from evictions for many renters, it may not fix underlying issues. The National Apartment Association suggest that there is a risk for moratoriums to destabilize the housing market by affecting regular cashflow. An article on CNBC concurs on this point and elaborates on the risks and options for both landlords and tenants during this time. Additional strategies and considerations for landlords who are dependent on rent to make payments of their own can be found in this article on Nolo.
Diane Yentel, President and CEO of the National Low Income Housing Coalition expresses concern for renters and warns that although the moratorium order improves the situation, it is more of a delay tactic than a full solution. In a release from the NLIHC, she states that this moratorium was "long overdue," and will limit current fears regarding losing a rented home or apartment during this pandemic, "it is a half-measure that extends a financial cliff for renters to fall off of when the moratorium expires and back rent is owed".
Come December 31, 2020, unless other forms of relief are provided or there are additional extensions to the moratorium, there will be a financial reckoning for which those suffering from the pandemic are unlikely to be prepared. For more on actions to help renters and homeowners in crisis, check out the concluding section in our previous post: Understanding Recently Updated Federal Housing Moratorium Extensions.
Learn more about COVID-19 and its impact on different legal processes, the economy and finance on the ABC Legal Blog.
About ABC Legal Services
ABC Legal is the nation's leading service of process and court filing company and is the official process server to the U.S. Department of Justice. Docketly is a subsidiary of ABC Legal, providing appearance counsel on a digital, custom-built platform that smoothly integrates with our applications and services. ABC Legal's applications are cloud-based and compatible for use on desktop, browser, and smartphones. Our solutions and digital approach ensure process server partners, law firm customers, and their clients save valuable time and resources when serving legal notices safely and with maximum compliance, control, and transparency. ABC Legal is based in Seattle, WA, with more than 2,000 process servers throughout the U.S., as well as internationally in more than 75 countries. To learn more about ABC Legal, our solutions, and subsidiary company Docketly, visit www.abclegal.com.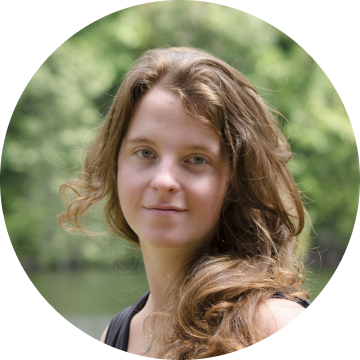 Written by
Heather Thomas
Product Marketing Manager, ABC Legal Services. Heather combines her natural curiosity and organizational skills to develop content and nurture stories at ABC Legal. A believer in good design and great brand experiences, she looks for opportunities to investigate, design, and create within the brand.
Subscribe to email updates