Artificial Intelligence (AI). Machine Learning (ML). Natural Language Processing (NLP). Automation. For the last several years, these terms have been thrown around by companies of all sizes and industries. It seems that not a day goes by without an industry publication or major newspaper sharing a new article about how every job is going to be replaced by robots and entire industries are going to be lost. In today's rapidly changing environment, many have certainly felt the impact of technological advancement. New ideas and technologies are emerging every day that impact the ways that we live and work.
So how does one differentiate between the hype and the actual value that these new technologies offer?
Let's discuss what Artificial Intelligence means and how lawyers and legal services are using it:
What is Artificial Intelligence?
According to the research institute Brookings, AI is generally thought to refer to "machines that respond to stimulation consistent with traditional responses from humans, given the human capacity for contemplation, judgment, and intention." At its most basic level, AI takes data fed to it by various sources and uses statistical modeling and pre-defined rules to deliver an output or complete a task. It uses what is known as Machine Learning to progressively "learn" and improve those tasks without requiring specific programming to instruct it to do so.
How are Legal Professionals Utilizing AI?
Like other technological advancements, Artificial Intelligence has had a slow start in its use among lawyers and other legal professionals. This is partly due to uncertainty among many legal circles on the best use cases for this new technology and what can be improved. Fortunately, several AI software tools have emerged in the last few years, and professionals from law firms and corporate legal departments alike have taken notice. One of the primary use cases in AI is to create Predictive Analytics. This involves using advanced statistical modeling to predict the outcome of a case. One famous example of this is a team of researchers at Washington University who used AI to predict the result of every Supreme Court case in 2002. Using all the data available, the AI was able to correctly predict the outcome of the case 75% of the time, versus the team of legal experts who correctly predicted the outcome only 59% of the time. This ability to predict case outcomes gives lawyers a chance to gain insights and better prepare for the case.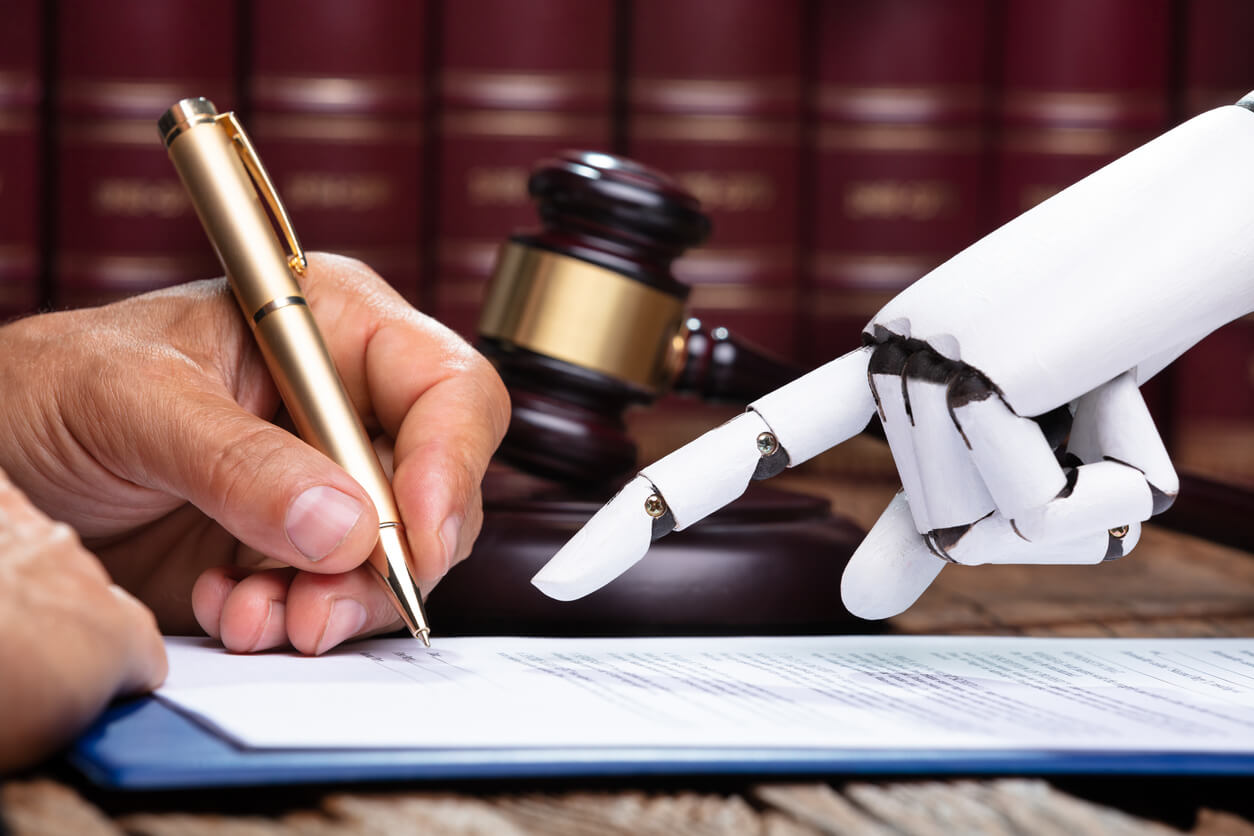 Another critical use case involves a resource where big firms and small firms alike can never get enough: time. While preparing for a major case, lawyers are ridden with time-consuming responsibilities. Late nights and weekends are often spent on intensive research and meticulous documentation. Fortunately, the use of AI has provided potential solutions to these problems. Document Automation is a growing service that several software companies are offering. Using AI to automate the process of drafting documents, the software can accomplish what previously took an employee several days to complete in a few minutes. These systems generally use pre-built templates where a user can input necessary information, which then gets automatically put into a full document, which saves significant time over manually typing out a document. In addition to the time saving, these tools also reduce human error in drafting documents. Due Diligence is another time-consuming area that several software companies are looking to simplify. By utilizing Natural Language Processing, AI tools can understand the writing used in legal documents, allowing lawyers to quickly pull relevant info from lengthy contracts or deem if a document is legally compliant with company policy.
AI Use Case: Service of Process at ABC Legal Services
ABC Legal Services is the leading worldwide providers of Service of Process. Through advanced analytics such as computer algorithms capable of matching similar profiles in the same category through 3rd party databases (including industry compliant data from healthcare, national driver's license data, and extensive financial resources), AI has allowed us to process requests faster by avoiding the wrong data altogether. ABC Legal combines its proprietary skip tracing technology with proprietary features such as predictability of service for each known addresses of the defendant by matching each case to our extensive ABC Legal profiles, including input from multiple national (and international) databases. Combined with ABC Legal's more than 30 years of experience and history in service of process and advanced skip tracing skills, AI has enhanced these proprietary tools drastically, reducing manual work hours and overall cost.
The adoption of technology in law firms and legal departments has rapidly accelerated with the entrance of digitally native young professionals in companies. Having users comfortably familiar with the technology has eased the implementation process, and companies realize the immense opportunities for time and cost reductions. While AI is still a relatively new field, it will only continue to grow as competitive pressure forces companies to adapt or fade away. It also has the chance to create much better lawyers, as incredibly talented professionals gain more time to do what they are great at.

About ABC Legal Services
ABC Legal is the nation's leading service of process and court filing company and is the official process server to the U.S. Department of Justice. Docketly is a subsidiary of ABC Legal, providing appearance counsel on a digital, custom-built platform that smoothly integrates with our applications and services. ABC Legal's applications are cloud-based and compatible for use on desktop, browser, and smartphones. Our solutions and digital approach ensure process server partners, law firm customers, and their clients save valuable time and resources when serving legal notices safely and with maximum compliance, control, and transparency. ABC Legal is based in Seattle, WA, with more than 2,000 process servers throughout the U.S., as well as internationally in more than 75 countries. To learn more about ABC Legal, our solutions, and subsidiary company Docketly, visit www.abclegal.com.

ABC Legal Services is the leading service of process and court filing provider in the United States and employs an array of experts in service of process and legal technology. ABC Legal provides service of process in all 50 states and 77 countries.
Subscribe to email updates