Release Notes is our semi-weekly update that highlights recent process service and e-filing improvements so you can easily stay up to date on what's new.
Instant (and free) Skip-Trace Results for Every Legal Professional
Formerly available only to enterprise customers, Instant Trace results are now available to every legal professional using www.abclegal.com. If service upon an individual is unsuccessful, we'll show you alternate home addresses and the probability of service at each so you can make an informed decision immediately.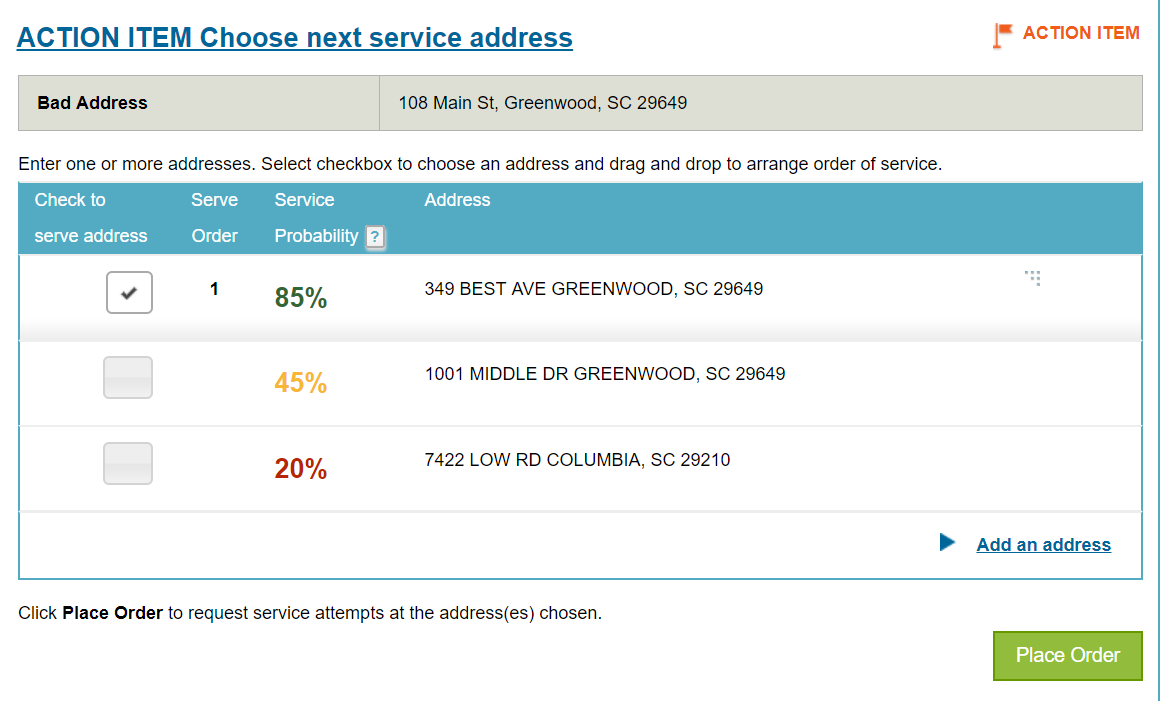 Contact Your Account Manager from Your Performance Dashboard
Your ABC Legal account manager--knowledgeable, helpful & always in your corner--is now also on your dashboard (on the right side, just below your action items). If you haven't interacted in a while, say hello!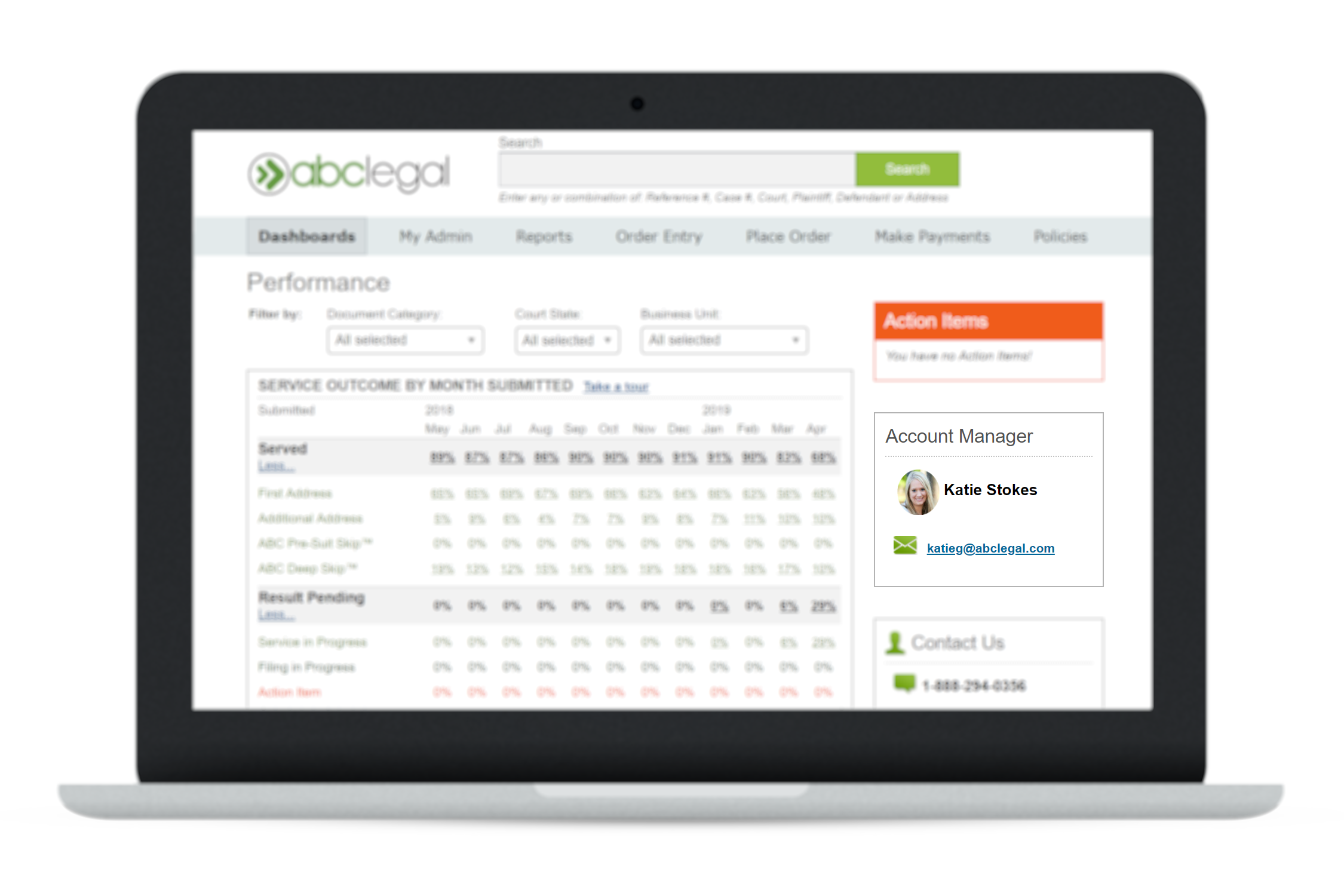 Enhanced Support for Illinois Wage Garnishments & Bank Levies
We added built-in support for some items our post-judgement team was accommodating by hand, which means faster & more reliable post-judgment service in Illinois.
Updated Language for Colorado Proofs of Service
Our returns of service showing service at an individual's place of residence in Colorado now includes exactly the language requested by the authorities. We stress over this stuff so you don't have to.

Sean started working at ABC Legal Services in 2005 and has managed several teams including customer service, product management, process improvement, software development and marketing. Sean's objective at ABC Legal is to save legal professionals time.
Subscribe to email updates