E-filing is becoming increasingly common as court systems adopt technology that makes filing digitally feasible. At ABC Legal, we've seen an increase in electronic filings and have worked to increase our efficiencies at manual e-filings, increasing average fillings per person by 95% over the last 4 years.
In the first of a two-part interview with Kimberly Kent, Supervisor of the e-filing team at ABC Legal, we'll hear her firsthand experience with the changes in e-filing in the industry and within her day-to-day tasks. Kimberly has worked at ABC Legal for over 4 years and has vested experience in training, project management, metric tracking and process improvement for the team.
Read the entire series about Changes in E-filing Technology:


What is e-filing?
Kimberly: E-filing in its most basic form is the electronic submission of legal documents to courts. It's filing those documents for attorneys, utilizing different platforms and systems.

How has e-filing changed over the course of your time in the field?
Kimberly: When I first started at ABC, things were different. We were e-filing from physical documents in a bin or electronic documents in a folder, and there were only 7 of us on the team.
Over the past few years, more states have transitioned to e-filing. Opening that capability has afforded us the opportunity to do what we do best. We're constantly evaluating processes, asking good questions and thinking of new solutions. It's helped us increase efficiency and find new ways of thinking and doing. We now utilize tools specifically designed to assist in e-filing. We now have 34 people on the team and our manual per-person average is 88 filings a day.
We've been able to create systems that cater to our customers specifically. Depending on the state of things and how files need to be handled, we have a couple of special background projects in the works. Before, because it was such a big undertaking, certain applications could only be used for larger customers. Now, things are more fluid and we're able to incorporate smaller customers.

How has the e-filing landscape shifted over the past few years?
Kimberly: In many states, there are a lot of rules about which files need to be filed electronically. Depending on the state, the team only files certain things because that's what our customers ask of us. Now, in some states, everything should be exclusively E-filed. So I'd say, things have really opened up.
California, for example, allows for e-filing in a very wide range of filing types. We will file all kinds of things there, but it's different in say, Texas.
The last state we on-boarded to e-filing was Indiana. We're currently looking at expanding, as we've gone from filing in only five states to now twenty-two states in the past few years.

What has helped propel change?
Kimberly: For us as a company, we want to be at the forefront of e-filing. Our goal is to offer customers the best experience possible from the time a job is provided to ABC Legal, to job completion when proof of service is filed on the job.
The courts have wanted things to be a little bit more efficient, especially in the larger volume venues. For example, in 2018 LA transitioned to e-filing in our system, that was huge. Things are now progressing through that venue more fluidly-excluding the circumstances around COVID-19. Courts wanting things to be more efficient has been key to adoption.

What has held e-filing back?
I would say filing platforms have held e-filing back. Some states aren't ready for the technology. We have a couple venues in Washington state that are classified as e-filing, but the process those courts have established for e-filing isn't technically considered e-filing. It's more of a FTP or file transfer setup, and not true to what we expect of a standard e-filing process. Getting technology up-to-date is difficult for courts, and adoption rate can be slower for some courts than others.

What has been the most exciting changes you've seen these last 4 years in e-filing? From a customer and/or court and/or technological perspective?
Kimberly: From an industry perspective, I would say smoother API connections have been exciting to see, because they have allowed us to do the bulk submissions in certain states, which expedites the process for the customer.
At ABC Legal, it has been exciting to watch our internal development. We've been able to innovate new techniques and tools that continuously allow for higher volumes of output and increased accuracy. For example, we've been able to develop specific scripts and programs to automate certain portions of the process that are heavy in data-entry. The idea is to make us that much quicker at every step.

What are you hopeful for, in e-filing, moving forward?
Kimberly: I'm hopeful for the continued development and expansion of e-filing. We are already seeing change, but COVID-19 has pushed the issue. We had some venues transition in a smattering of counties around the country, notably in California, transition to e-filing because of COVID-19. Some of these venues seemed apprehensive about making that switch, then, they were put in this situation where they had to switch and it's working out okay. So, I'm hopeful that with the success there, more venues will continue transferring over to e-filing. We're always looking for opportunities to continue development and for continued expansion.

Key Notes on the Evolution of E-filing:
While digital filing allows for increased speed and efficiency in filling, adoption is not universal and continues to face challenges, particularly in the technology available to each court.
As more courts are looking to utilize e-filing, e-filers needs to be increasingly aware of the requirements and restrictions of the court, the filing type, the state, and the chosen platform for submission
With the changing landscape and the increasing adoption of technology, there are more opportunities for teams to develop solutions to further increase filing speed and reduce human error, as seen in batch e-filing compatibility and custom script development by ABC Legal's internal teams

E-filing Technologies Provide Opportunities for Increasing Efficiencies
As more courts have turned to e-filing, by choice or necessity, there have been more opportunities to develop technologies that work with these systems, opportunities to automate portions of the process to ensure filings are quick and compliant. The continual evolution of e-filing and the progressive adoption of the process by different courts offers exciting opportunities to further innovate and integrate systems to make more efficient and transparent legal processes.
In the second part of our interview with Kimberly, we'll take a closer look at the e-filing team and how ABC Legal streamlines electronic document filing for its clients next week. To learn more about how ABC Legal can help provide e-filing services for your team, visit ABCLegal.com.
Continue reading the 2nd part of our interview with Kimberly Kent.

About ABC Legal Services
ABC Legal is the nation's leading service of process and court filing company and is the official process server to the U.S. Department of Justice. Docketly is a subsidiary of ABC Legal, providing appearance counsel on a digital, custom-built platform that smoothly integrates with our applications and services. ABC Legal's applications are cloud-based and compatible for use on desktop, browser, and smartphones. Our solutions and digital approach ensure process server partners, law firm customers, and their clients save valuable time and resources when serving legal notices safely and with maximum compliance, control, and transparency. ABC Legal is based in Seattle, WA, with more than 2,000 process servers throughout the U.S., as well as internationally in more than 75 countries. To learn more about ABC Legal, our solutions, and subsidiary company Docketly, visit www.abclegal.com.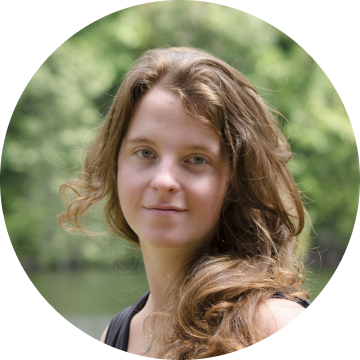 Written by
Heather Thomas
Product Marketing Manager, ABC Legal Services. Heather combines her natural curiosity and organizational skills to develop content and nurture stories at ABC Legal. A believer in good design and great brand experiences, she looks for opportunities to investigate, design, and create within the brand.
Subscribe to email updates