In the legal business, filing documents correctly and quickly is vital to getting work done at all levels, from the simplest to the most complex cases. E-filing offers a unique opportunity to cut down on timelines for filing processes in simpler filings. E-filing, also known as electronic court filing, is the electronic filing of court documents. It involves interfacing between different platforms and court standards, to ensure data is transferred successfully and accurately. E-filing is increasingly utilized by courts to get documents filed faster and more efficiently.
In this, the second part of our interview with Kimberly Kent, we'll explore her experiences on the e-filing team, dive into the daily challenges faced by e-filers, and take a look at the auditing that her team does to help make filings go smoothly.

What brought you to ABC Legal?
Kimberly: I kind of fell into my role. The job I had prior to ABC Legal did not work with my work and family life balance. I had two young children at the time and a schedule that was not flexible in any way. I decided to reach out to a temp agency on a Friday, and I had a placement with ABC Legal for the following Monday. I've been here ever since. I feel like I've found something I'm good at.
I was in customer service before ABC Legal and I still use those skills today. I know how to approach people about problems, how to ask about things and what needs to happen to make things work. At almost every job I've had, I somehow end up on the training team or something where I'm working with new hires. I like to help develop them and work with them to cultivate their skills.
I always try to pay attention. Ask good questions. Work hard. I like tackling new challenges. When something is happening or there is a problem, I want to figure out why and how we could make it better for the company, for the filers and for the customer. These are questions I get to explore with the e-filing team at ABC Legal.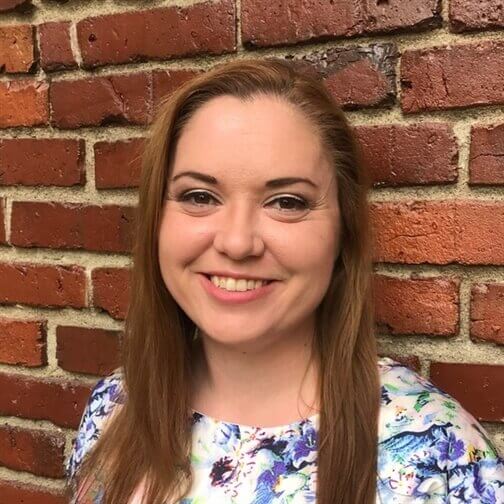 Tell us about managing the e-filing team at ABC Legal.
Kimberly: Working on and managing the e-filing team at ABC Legal is a challenge that I'm excited to work through each day. I enjoy the opportunities and the challenges that each day presents me; I've never had the same day twice. Also, our team is fantastic in every way. Everyone understands that we have an overall goal to achieve collectively, while working independently. Working with them is awesome.
What is the biggest challenge the e-filing team faces day-to-day?
Kimberly: Court changes are a challenge. Courts can change their processes with little to no notice. When this happens, we end up changing our procedures, updating notes, and distributing that information to the team. But sometimes two weeks later another change occurs. We have to be on our toes.
We're also constantly evaluating our process and systems for accuracy, looking for ways to improve. My team does a lot of reviewing and auditing before working a job. There are a lot of little things. One issue we have to troubleshoot quite a bit is file document size. Documents from the customer sometimes exceed the amount that the filing platforms want or desire, which means we have to somehow try and either make the size smaller or request a smaller file size document from the customer. Or courts will want portions of documents reformatted to fit their specifications.
What does a successful e-filing job look like for your team?
Kimberly: A successful e-filing job is one where it arrives to ABC Legal, is e-filed, then is accepted, served and proof-filed, all without error. Minimizing documents needing correction as well as rejections from the court is always priority. We like to see jobs go from point A to Z without any problems. It's about complete jobs and quick service with focuses on both quality and quantity.
In your experience, what are the biggest misconceptions about e-filing?
Kimberly: That the task of e-filing is incredibly easy. The bare-bones task is easy, if you're filing a perfect job. Jobs aren't always perfect. Additionally, the e-filing team handles tasks outside of e-filing. We research venues that are new to us, we identify how to successfully submit a job within the designated filing platform, and we determine how to retrieve the court filed documents. Rules and guidelines for courts are constantly changing, so e-filers have to be flexible and ready to adapt to any new requirements.
There's a lot of information compilation. We have some of that information built into ABC Legal's platform, but some information is not. The rest of the information, that's more specific, or that changes frequently is organized in workable spreadsheets and documents, depending on the state.
What does training look like on your team?
Kimberly: We touch on the important aspects of e-filing in its entirety when training. We teach good practices and try to encourage the development of a kind of muscle memory to make sure we're filing correctly. Usually, we start a new teammate on one customer or type of filing and we have them do that over and over, so we can really build that skill. From there, we expand to other work types. This way, each employee has time to learn all the rules, of the courts, filing platforms, and processes in general, and gain confidence before expanding to other filing types. It's incredibly overwhelming otherwise. Through this training period, we like to have an experienced filer audit the trainees work, ensuring accuracy and building their knowledge and confidence.
What is the most common mistake your team helps correct to prevent misfiling?
Kimberly: We review all documents for errors before we submit them. If the document is missing pieces of key information that we know are required in a given venue, then we place a job on hold and we request that information or confirmation to continue from the customer before proceeding with that filing.
The most common issues we catch on behalf of the customers we file for include:
The document is not filled out completely;
The document is not signed;
Incorrect information is listed on the document.
We like to take the extra step to get things right, to do our checks and balances beforehand. We want to ensure the best experience for our customers.
Key Takeaways on Accurate E-filing at ABC Legal:
While questions and problem-solving are key to continuing to improve and innovate e-filing processes and technology, the staggered adoption means there's still a need for a human element in e-filing.
One of the biggest challenges in e-filing is making sure that documents are filed in accordance with current regulations in the courts and the filing platforms. The e-filing team keeps extensive notes and spends a good portion of its time researching to ensure compliance.
ABC Legal's e-filing team works audits content prior to filing, reducing misfiles and helping keep processes on track.
The ABC Legal E-filing Team is Constantly Adapting
The e-filing team at ABC Legal is constantly seeking to innovate and be up-to-date, while maintaining a human touch to ensure everything proceeds smoothly. Keeping pace with shifting technologies and regulations is an exciting challenge that is part of the team's day-to-day. The e-filing team not only researches filing regulations for courts, venues, and documents, but works to create scripts and functionality within the company to further drive efficient and accurate filings.
To hear more about the e-filing team's perspective on the changing landscape of e-filing check out this post. To learn more about how ABC Legal can help provide e-filing services for your team, visit ABCLegal.com.
Read the first part of our interview with Kimberly Kent

About ABC Legal Services
ABC Legal is the nation's leading service of process and court filing company and is the official process server to the U.S. Department of Justice. Docketly is a subsidiary of ABC Legal, providing appearance counsel on a digital, custom-built platform that smoothly integrates with our applications and services. ABC Legal's applications are cloud-based and compatible for use on desktop, browser, and smartphones. Our solutions and digital approach ensure process server partners, law firm customers, and their clients save valuable time and resources when serving legal notices safely and with maximum compliance, control, and transparency. ABC Legal is based in Seattle, WA, with more than 2,000 process servers throughout the U.S., as well as internationally in more than 75 countries. To learn more about ABC Legal, our solutions, and subsidiary company Docketly, visit www.abclegal.com.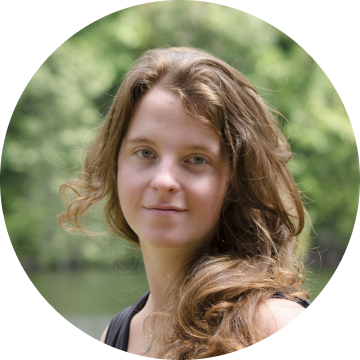 Written by
Heather Thomas
Product Marketing Manager, ABC Legal Services. Heather combines her natural curiosity and organizational skills to develop content and nurture stories at ABC Legal. A believer in good design and great brand experiences, she looks for opportunities to investigate, design, and create within the brand.
Subscribe to email updates