E-filing is increasingly the standard for filing court documents. E-filing is the electronic filing of court documents, the digital version of filing, which allows parties to submit documents to a court to be placed into public record. At its core, e-filing eliminates the physical submission of paper documents to a court and the hassle that accompanies that process while opening doors around streamlined data processing. The adoption of e-filing is increasing; however, not all court systems are ready to take on e-filing quite yet, leaving them and the attorneys who do conduct business in those jurisdictions a bit behind the times. Transitioning to and maintaining an e-filing system creates a web of technical and financial issues for the courts as well as for the lawyers or attorneys interacting with them. Once available, e-filing has several key benefits for the court, lawyers and the public that should not be overlooked.
E-filing is Faster
For practitioners in the litigation world, speed is the name of the game. With the nuances and requirements of preparing for a court case, juggling scheduling with the time spent waiting for courts to receive and process physical paperwork is excruciating. E-filing eases some of that burden by allowing submitted papers to get pushed to the right place within the courthouse faster at all steps in the process. Since there isn't a need for physical sorting and management nor a need for manual data input, information can be processed without waiting for its turn in the pile on someone's desk.
Speed is cited as a key benefit to e-filing in a case study released earlier this month. The study assesses the benefits of the adoption of the new e-filing system in Massachusetts appellate courts and its results suggest that greater adoption of e-filing would only improve results. State Auditor Suzanne Bump states that if "all briefs and motions tested during our audit had used eFileMA, the processing time would have been reduced by 22%."
Court systems based around e-filing are able to speed up additional court processes as well. Once in the court database, filing information can connect to other platforms such as case management and docket management software, getting cases further into the legal process with minimal effort. Case management software can take care of the logistics of dissemination. Lawyers and attorneys gain quick access to documents without having to wait for approval, printing and shipping. The speed of e-filing allows attorneys and paralegals to keep pace with a client's demand for information in the present day.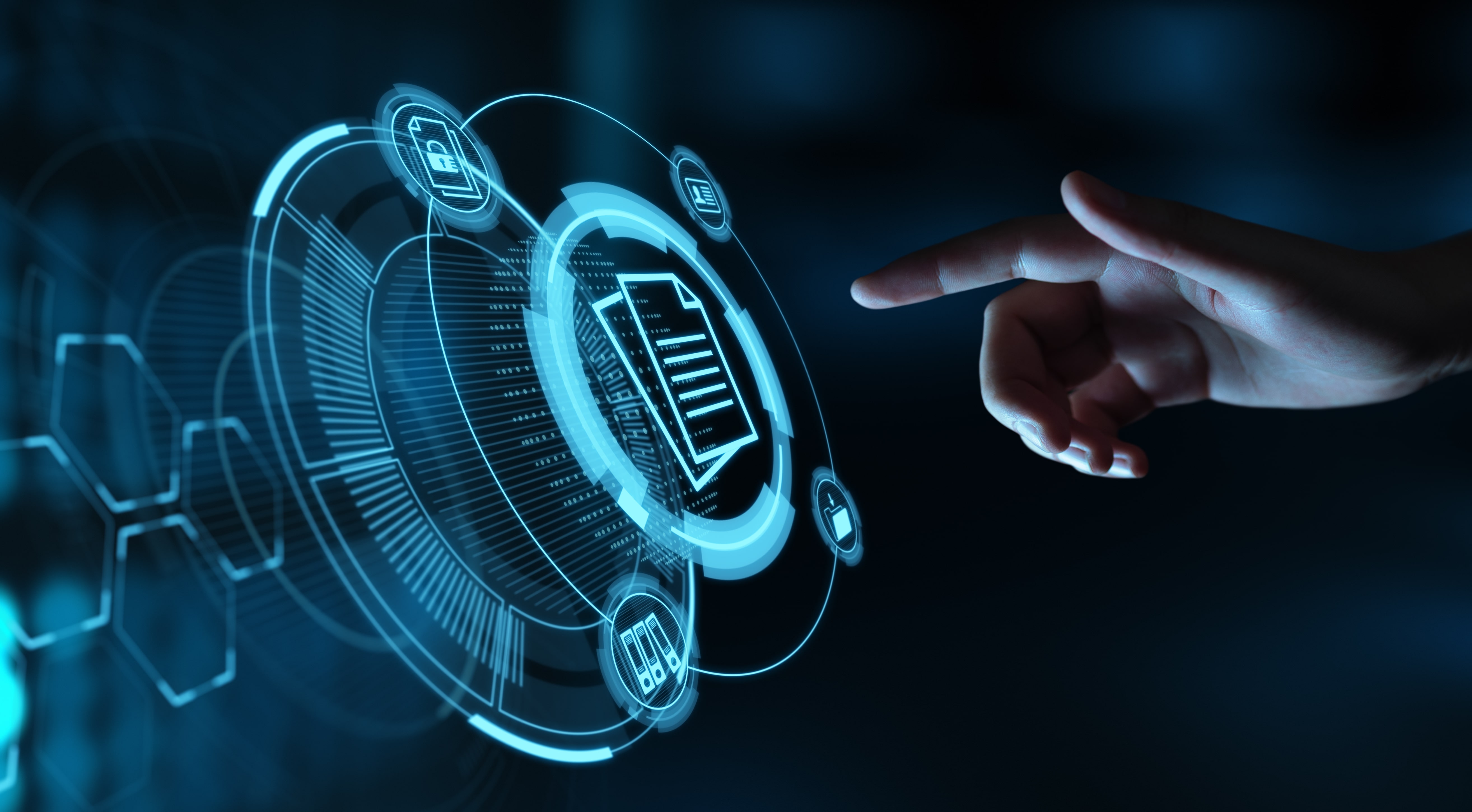 E-filing is More Accurate
E-filing makes filing more seamless. Files can automatically go where they need to within the court's system. There is less room for human error in improperly entering data from the document to the court databases and sending the document to the wrong part of the court, or somehow losing a file. In a system based on e-filing, mismanagement of papers becomes less of an issue and lawyers can worry less about the burdens of misplaced and lost files.
The process of intake and filing also becomes more transparent and accessible. E-filing systems provide filers with quick feedback on filing status, fees, and records which are accessible online through an online portal. Since files are available electronically, it is a more simple matter to provide access to lawyers, attorneys and the public. King County, Washington's website highlights the transparency in e-filing, allowing easy access to documents for anyone who's filed with the county.
E-filing Saves Space
While paper documents were considered convenient and a source of truth for courts, they take up space. There are entire warehouses dedicated to archiving court documents as well as depositories for copies of higher-profile cases. While digitizing documents will not immediately eliminate the backup storage requirements, it can reduce the amount of on-site document storage required by a court as well as by law firms. An eye-opening demonstration of the potential space-savings of a paperless court system is available on the U.S. Courts' website. In a video of the U.S. Bankruptcy Court in West Palm Beach, Florida, there is a walkthrough of a court building where you can see how space previously used to house documents is slowly being converted to more general use.
E-filing is Better for the Environment
Since its inception, e-filing has received pushback due to the initial costs associated with adopting an e-filing platform. Continued audits and analyses against a study in Manatee County, Florida that started in 2008 demonstrate that electronic investments are beneficial long-term. E-filing reduces the amount of paper that must be used in courts by eliminating printed documents for the initial filing, as well as many copies and print-outs to be distributed to invested parties in the court system.
In addition to the initial printing and paper costs, electronic filing also reduces mailing and transportation costs, overall reducing the court's impact on the environment through carbon emissions. A letter from the Environmental Law Committee to NYS Unified Court System outlines the potential savings e-filing had on 7,700 matrimonial cases in New York. Eliminating paper for these cases prevented the consumption of 14 tons of wood and the emission of 21,565 pounds of carbon dioxide. To find out the environmental impact your practice could have by no longer printing documents, check out the Paper Calculator.

E-filing is a Requirement in Many States
Familiarity with e-filing is becoming less optional. Some courts in Florida, Texas, Washington, Washington D.C. and Connecticut have implemented mandatory e-filing within portions of their court systems. Many systems saw the rapid implementation of e-filing this year due to the pandemic. For example, in California the Supreme Court expanded e-filing to all documents including briefs and made e-filing mandatory "until further notice". With social distancing and closures through the year, e-filing has been the only reliable avenue for submitting documents to the courts and keeping practices moving. With new coronavirus cases on the rise, it seems that the implications of not being prepared for and invested in e-filing will leave law firms behind beyond 2020.
Get the Best Experience in E-filing
The benefits of e-filing–speed, accuracy, cost reduction, space savings, reduced environmental impact and necessity–make it highly attractive to courts. More states are implementing e-filing - Alaska, for example, will be deploying an electronic filing system in 2021 with the hopes of having Anchorage complete the transition in 2022. For an attorney or paralegal trying to stay up-to-date and keep their practice moving, learning to navigate e-filing systems is important.
The task of keeping up with changes to the filing systems and submission rules on top of local laws can be overwhelming. Subscribing to legal tech blogs, such as ABC Legal's blog, or following courts on social media are excellent ways to listen for general changes to court systems. For practices that prefer to focus on the legal side, finding an exemplary service for e-filing is a great alternative - and welcome relief - compared to navigating different e-filing systems and system updates for each state and county system where they do business.
About ABC Legal Services
ABC Legal is the nation's leading service of process and court filing company and is the official process server to the U.S. Department of Justice. Docketly is a subsidiary of ABC Legal, providing appearance counsel on a digital, custom-built platform that smoothly integrates with our applications and services. ABC Legal's applications are cloud-based and compatible for use on desktop, browser, and smartphones. Our solutions and digital approach ensure process server partners, law firm customers, and their clients save valuable time and resources when serving legal notices safely and with maximum compliance, control, and transparency. ABC Legal is based in Seattle, WA, with more than 2,000 process servers throughout the U.S., as well as internationally in more than 75 countries. To learn more about ABC Legal, our solutions, and subsidiary company Docketly, visit www.abclegal.com.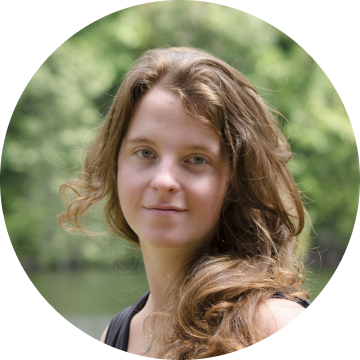 Written by
Heather Thomas
Product Marketing Manager, ABC Legal Services. Heather combines her natural curiosity and organizational skills to develop content and nurture stories at ABC Legal. A believer in good design and great brand experiences, she looks for opportunities to investigate, design, and create within the brand.
Subscribe to email updates