COVID-19 has significantly impacted healthcare trends and related litigation for the majority of 2020. This disease and the healthcare policies implemented to control it have led to treatment and legal challenges for many medical organizations. The COVID-19 pandemic has impacted not only how related care gets approved but the extent of liability for providers, payors, and the government.
Below is a short summary of the most notable trends in healthcare litigation for 2020.
New York State Bar Association Passes a Resolution Mandating COVID-19 Vaccination for Residents

On November 7th, 2020, The New York State Bar Association passed a sweeping resolution that urged New York lawmakers to require all New Yorkers to undergo a COVID-19 vaccination regimen once available to the public. Further, there were not any additional conditions included that would limit the scope of such a mandate, like permitting protections for individuals who might object on personal or religious grounds. However, the bar only suggests requiring mandatory vaccination if a volunteer basis falls short of necessary immunity levels within the state population, including if only on a targeted basis.
FCA, Medical Necessity, and Differing Treatment Opinions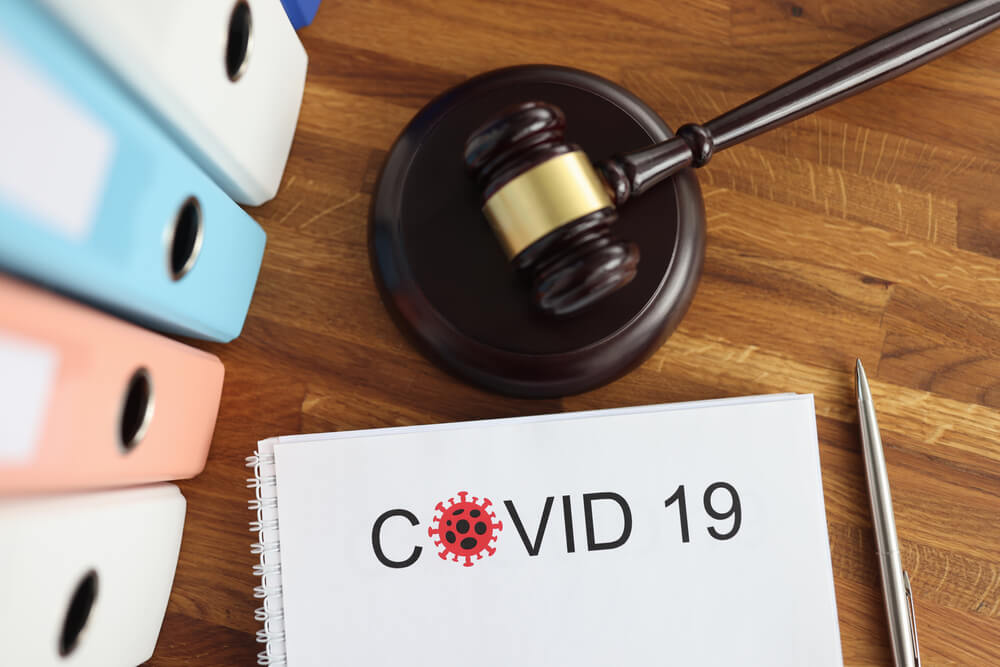 Recent cases like Winter v. Gardens Regional Hospital determined that falsely certifying the medical necessity of service can lead to liability under the False Claims Act (FCA). Further, a decision by the Eleventh Circuit also found that an objective falsehood must be part of the underlying clinical assessment. Together, these findings highlight how the purpose of the FCA does not address instances where parties disagree on the course of treatment and malpractice. Courts have primarily focused their rulings on whether a claim of medical necessity was falsified at the start.
Potential COVID-19 Liability Areas for Payors
In response to the fluid nature of the COVID-19 pandemic, government agencies have issued ever-changing guidelines, regulations and passed new laws that could give rise to further instances of litigation and disputes for payers.
The range of recent directives is diverse and far-reaching across the healthcare industry, creating potential new liability in areas such as:
Telehealth coverage
Surprised medical bill policies
Flexible communication options for consumers and physicians
Preauthorization and utilization reviewing
COVID-19 testing coverage and care
Adequacy of an even further strained network of care
Use of Local Coverage Determinations to Base FCA Claims
Since the 2019 issuance of the Cleary Memorandum, the Department of Health and Human Services (HHS) has asserted using local coverage determinations alone is not sufficient for the basis of an FCA claim. However, it can assist in analyzing such actions. This creates an ongoing trend of contestation for many of these matters, relying on local coverage determinations.
In this same memorandum, HHS suggested making changes to the Stark Law, as well as the Anti-Kickback Statute regarding coordination-of-care challenges and considering the creation of value-based exceptions.
Proposed Adjustments to the Stark Law and Anti-Kickback Statutes
As mentioned earlier, HHS has proposed creating value-based exceptions to the Stark Law because of a recent dismissal and remanding of a lower court ruling by the Third Circuit Court of Appeals in the United States ex rel. Bookwalter v. UPMC. The most notable impact is that a defendant must shoulder the burden of proof when bringing a False Claims Act case using a Stark Act exception. This means that a lawsuit would continue to the discovery phase without taking into account if any of these exceptions would apply.
Anti-Kickback Statutes also received new safe harbor proposals from The Office of the Inspector General (OIG) in October that would modify those existing, which already promote rewarding patient health improvements through outcome-based payments. The OIG also recommended expanding current Anti-Kickback Statute protections, including the civil monetary penalty to create an improved coordination-of-care.
Private Equity Investors Face Increased Liability
A recent Massachusetts case, Martino-Fleming vs. South Bay Mental health Center, highlighted how private equity investors are frequently finding themselves increasingly liable. In this case, South Bay Mental Health Center faced accusations of using improperly licensed and/or trained staff to provide mental health services to patients, which a relator felt violated the FCA. The private equity firm H.I.G. was also named in the suit because the relator claimed the investor held liability in the matter because " the submission of false claims by another entity was the foreseeable result of a business practice."
The court denied the motion to dismiss by H.I.G., whose argument was there was not any understanding of how it could have had any part in submitting false claims. The court stated that affirmative action is not always required by the FCA when imposing liability.
Want to Learn More About the Latest Trends in Healthcare Litigation?
Subscribe to ABC Legal blog and follow us on social media to learn more.
About ABC Legal Services
ABC Legal is the nation's leading service of process and court filing company and is the official process server to the U.S. Department of Justice. Docketly is a subsidiary of ABC Legal, providing appearance counsel on a digital, custom-built platform that smoothly integrates with our applications and services. ABC Legal's applications are cloud-based and compatible for use on desktop, browser and smartphones. Our solutions and digital approach ensure process server partners, law firm customers and their clients save valuable time and resources when serving legal notices safely and with maximum compliance, control and transparency. ABC Legal is based in Seattle, WA, with more than 2,000 process servers throughout the U.S., as well as internationally in more than 75 countries. To learn more about ABC Legal, our solutions and subsidiary company Docketly visit www.abclegal.com.

Chief Operating Officer at ABC Legal Services. A six-sigma expert, Tim leads process improvement initiatives at ABC Legal, integrating technology with operations to benefit our customers in unique ways. Prior to ABC Legal, Tim led business process improvement, finance, and customer support areas with Fortune 500 companies such as IBM and Whole Foods Markets.
Subscribe to email updates