The legal services industry is adjusting in response to changes in technology and the rise of the gig workforce. Sascha Mehlhase, Vice President of Product and Innovation ABC Legal Services discusses these shifts in two recent interviews with the JURIST and IT Business Canada.
The JURIST: The Intersection of Legal Tech and the Gig Economy
On August 28th, 2020, Khushali Mahajan of JURIST spoke with ABC Legal Services' Vice President of Products and Innovation, Sascha Mehlhase, regarding where legal technology and the gig economy converge, specifically around labor and privacy rights. Mehlhase differentiates the gig economy as being an economy wherein the focus pivots from employees achieving long-term goals to contractors working to complete short-term projects. With the rise in use of gig workers, there has been an increase in company liabilities taken to protect and utilize this emerging, diverse workforce. Companies such as ABC Legal Services are stepping up by providing additional resources for safety and ensuring their workforce follows local regulations and guidelines.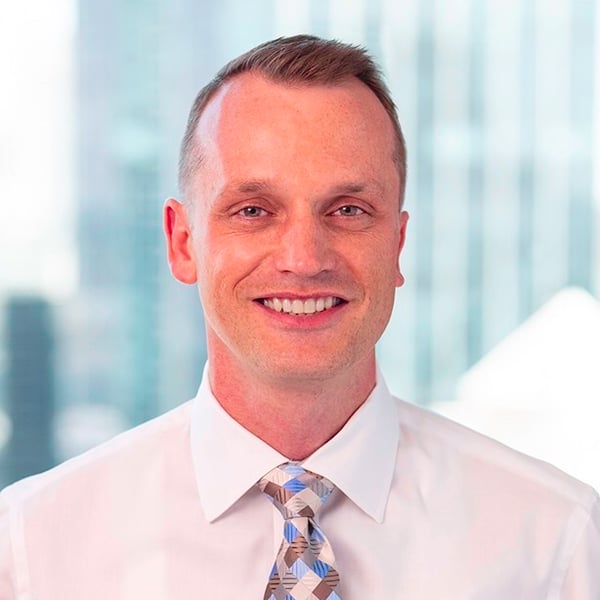 Sascha Mehlhase, VP of Products & Innovation of ABC Legal Services
Alongside the rise of the gig workforce, Mehlhase notes innovation and trends in technology have driven decisions and practices at ABC Legal Services, highlighting the topics of privacy and data security. As data collection has grown, automation and artificial intelligence have gained influence, as tools to best utilize data to increase accuracy and speed in processes. According to their conversation, the key lies in a balancing act between increasing efficiencies without infringing on privacy rights.
Interestingly, Melhase notes the trends in the gig economy have run counter to the traditional assumption that technology hinders older age groups. In the gig economy, technology is empowering older generations to perform more complex tasks with less effort. JURIST's Mahajan continues the discourse, outlining the new trends and regulations now beginning to give acknowledgement and distinction to these different forms of employment in this modern, technologically influenced era.
Check out the full interview on the JURIST website.
IT Business Canada: Lawyers, Remote Work and the Gig Economy
IT Business Canada interviewed Sascha Mehlhase, Vice President of Product and Innovation at ABC Legal Services and Sukhman Singh Sandhu, founder of Sukh Law on September 2, 2020 regarding the gig economy and the entrance of legal professionals into the independent and contract workforces. In the interview both professionals expand on how technology, society and current conditions have contributed to this shift.
Sascha Mehlase and Rising Opportunity for Gig Work in the Legal Profession
According to Mehlhase, the flexibility contractors are afforded by the nature of their work, and the technology utilized by ABC Legal Services has contributed to an increased interest in contract legal work. He elaborates on the potential seen in Docketly, a subsidiary of ABC Legal Services that connects parties with hearings to freelance attorneys for local representation.
Mehlhase indicates over the last decade there's been a trend towards independent practice, fueled by increased reliance on small firms and "growing distrust" in large corporations in the legal industry. Advancing technologies propel these smaller businesses toward success by allowing them to perform at higher capacities and with higher standards using fewer resources than were required in the past.
He concludes by expanding on the influence of the coronavirus on the gig economy. Mehlhase proposes COVID-19 is increasing interest in a reliance on the gig economy. Rising unemployment and general instability fuel interest in contract work, and societal conditions are pushing the legal industry to reassess its ability to be flexible regarding technology and remote work.
Sukhman Singh Sandhu and Opportunities for Technology in the Legal Industry
The discussion continues with Sukh Law's own Sukhman Singh Sandhu. Sandhu agrees the current conditions are solidifying industry trends in enabling the decade-long rise in independent work, increasing the capacity of individuals to provide more services at an individual level. COVID-19 is normalizing remote interactions, increasing access and accessibility to opportunities for smaller companies. He then delves into the adoption of technology in Canada within the legal services sector.
Sandhu suggests cloud-based technologies pose an engaging opportunity for legal professionals. The efficiency of digital documents, the ability to collaborate and begin processes irrespective of location, increases accessibility while early AI technology speeds processes. He contemplates the potential for the rising gig workforce to increase competition within the legal sector, pushing legal services towards improved quality of service while checking market prices. He closes with a warning of a potential for this type of work to weaken relationships in more complex legal work.
Read the full interview on itbusiness.ca.
About ABC Legal Services
ABC Legal is the nation's leading service of process and court filing company and is the official process server to the U.S. Department of Justice. Docketly is a subsidiary of ABC Legal, providing appearance counsel on a digital, custom-built platform that smoothly integrates with our applications and services. ABC Legal's applications are cloud-based and compatible for use on desktop, browser, and smartphones. Our solutions and digital approach ensure process server partners, law firm customers, and their clients save valuable time and resources when serving legal notices safely and with maximum compliance, control, and transparency. ABC Legal is based in Seattle, WA, with more than 2,000 process servers throughout the U.S., as well as internationally in more than 75 countries. To learn more about ABC Legal, our solutions, and subsidiary company Docketly, visit www.abclegal.com.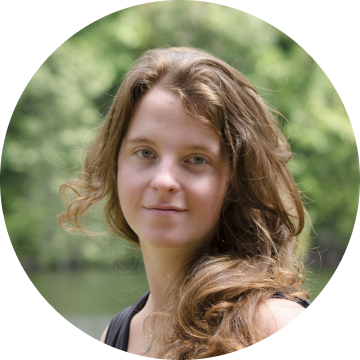 Written by
Heather Thomas
Product Marketing Manager, ABC Legal Services. Heather combines her natural curiosity and organizational skills to develop content and nurture stories at ABC Legal. A believer in good design and great brand experiences, she looks for opportunities to investigate, design, and create within the brand.
Subscribe to email updates