Recently, I had a chance to interview Joe Descafano, a process server with 25 years of experience and consultant manager with 10th District Process Service LLC in Davenport, Florida. Joe was willing to offer some insight into what process servers do, how COVID-19 has affected their day-to-day job and what it takes to be successful in this unique role.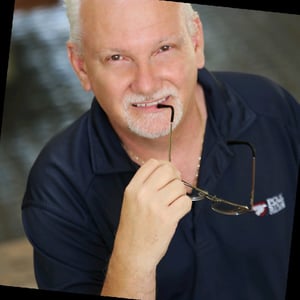 Who are your 'typical' process servers?
Joe: "They could be your mom, dad, the college kid next door--process servers come in all types--genders, shapes, races and religions. What brings us all together is that we're all on the front lines at the beginning of a lawsuit. The courts depend on process servers to make sure defendants in lawsuits are informed of their legal right to defend themselves. Although the defendant doesn't always realize we're there for their benefit, once in a while someone will tell me, 'I've been waiting for these so I can give them to my attorney!'. They're the ones that know the process server is not out to get them, it's just our job to ensure they get the legal documents due to them under their legal rights."
Do you have indicators when it might be a more difficult serve, and does this change your process?
Joe: One indicator is personal service only. This could be because the summons and complaint initiates from a state that requires personal service only, such as Texas. In this type of scenario it's beneficial for the server to have a tag number that goes to the defendant (not just a resident of the home). Then, the first thing we do is look for the subject vehicle, then position our vehicles so we can leave immediately after the service is completed.
Another indicator I sometimes see is "the subject has a history of violence". These types of papers always catch your eye as you have to mentally prepare yourself for what could be a dangerous situation. In this situation, you always leave distance between yourself and the defendant. Make sure your vehicle is faced in a position where you can easily get in and leave quickly. I have trained people who will face their vehicle into a dead end or a cul de sac (during training). Not a good choice as safety is your number one concern.
How can you ensure your own safety as a process server?
Joe: Safety is always an issue. We all know that the job we do has safety concerns.
Never ever go into someone's home even if they say it's ok. NO.
Always leave yourself room to get away.
Park your vehicle in a position you can easily access the driver's door and make sure you're faced in a direction you can exit quickly.
If you see someone is irate and angry, remain calm. Do NOT escalate the situation, keep the conversation to a minimum and get out.
Be empathetic to the person, you never know what they are going through. This has worked for me and I have been in some of the worst areas of NJ, WI and FL . I have never been in a situation I could not handle because I was prepared.
In my personal opinion and preference, it is not necessary to be armed as a process server.
ABC Legal offers a COVID-19 safety kit--has this helped safe service during this time?
Joe: The preparation when we first started implementing safety protocols was time consuming. The safety kits made service preparation easier. Just print, package and go. Now we endorse the summons on plastic and have to take a photo of it, so it holds us up an extra minute with the defendant. However, most people understand it is for their safety and ours, so there is no real pushback. I feel good about how we do the services and most people I have served understand, even appreciate the added protection.
When did you get your start as a process server, and how has the industry evolved since then?
Joe: When I started, we were using paper maps to get from point A to point B. I hated when the street I needed fell on the binder! Then we started using computerized Mapquest to plan routes the night before and print out our directions. Eventually, we evolved to GPS, which is a total blessing.
I started in NJ with a company called DGR Legal. I worked as a process server and dispatch in the office. I became the right hand of the owner in our shared office. I was privileged to learn about customer relations, skip tracing, office management etc.. When I left there I moved to Wisconsin and opened DPI Investigations and process service. I then sold DPI and moved to Florida, where I now live. Over the years I've had a successful 15-18 year relationship with ABC Legal.
What is your favorite, and least favorite part of the job?
Joe: The best part of this job is the freedom to set your own schedule. Personally, I have a son with severe autism, and I get to work around his schooling and days off. His mother is a State Attorney and has nowhere near the freedom to accommodate her schedule.
My least favorite part is serving someone that has cancer. As a survivor myself, I know it is financially devastating, even with insurance. That hits home and I hate those serves. Thankfully these types of serves are far and few between. I'm glad ABC Legal gives process servers the individual option to pass on these types of cases. Unfortunately, some process server forwarders and attorneys lack empathy--in my book that puts ABC Legal ahead.
How has business volume been impacted by the pandemic?
Joe: Business has slowed down not just for us here in Florida, but nationally. Here in Florida the court virtually stopped filings. Yes, you could e-file your cases, but there was nothing near what we were seeing pre-covid. Covid-19 has been a nightmare for everyone.
Any tips for finding success as a process server as well as do's and don'ts?
Joe: I have seen process servers come and go throughout the years. Fortunately, I have been able to emulate what I did in Wisconsin and make a decent living. I belong to several process server organizations, and see old servers like myself and new servers always asking questions. I never belittle anyone for asking a question or asking for help. Florida has 90k + attorneys. I always say there is plenty of work for everyone, but not everyone is cut out to do this type of work. I have mentored many process servers over the years. One of the biggest questions I get is 'who are the national firms to get your foot in the door?' Sometimes I will answer them, sometimes I don't. I can tell who is serious about becoming a process server, and or who is arrogant and in it for the wrong reasons.
Here are some Do's:
When you are first starting out, find a mentor who can really show you the ropes and how things are done right.
Secondly get a business card or make a phone call. Introduce yourself. No one will ever know who you are or what you do unless you say " Hello my name is - I am a process server and here's why you should use me."
Learn the industry, become a NAPPS member or a local chapter. Learn your state's Rules of Civil Procedure as it pertains to the service of process.
Here are the Don'ts:
Never ever, ever take short cuts. (Did I say NEVER?) Never lie on your attempts, never state something in your affidavit that you cannot back up 100 %. I have seen servers have their services quashed over and over. In the industry we use the term 'sewer service' and know the impacts that it has on the industry, especially in New York City.
DON'T BE THAT GUY. I have been doing services now for 25 years, I have never had a service challenged in court. Should that day ever come, I am prepared 100% on my affidavit and diligent notes. Just do it right the first time and you'll never have a problem.
Alright Joe, what we all really want to hear--what are some of the craziest situations that ever happened to you as a process server?
Joe: I can think of a few. One of my latest ones was a service of process at a nudist colony here in Florida. I am originally from New Jersey, so this was something new to me. I have never experienced a nudist colony before and was not sure what proper protocol was. So you know the saying, when in Rome--LOL only joking! I got the service of process done and just finished therapy as it totally scarred me.
I have many more, maybe I should write a book.
What are the regulations as far as licensing and registration you must follow as a process server in Florida?
Joe: Florida is very similar to Chicago when it comes to certifications. Here when you get certified, you get certified by the judicial circuit and you can only cover Florida papers in the counties that are within your judicial circuit. The frustrating thing about that--I am certified in Polk, Hardee and Highland Counties, but Osceola County is within minutes of me. Yet, I cannot serve an Osceola paper and would have to send this serve back.
In New Jersey and Wisconsin, you can serve throughout the entire state--no problem. In contrast to Florida, if I get a subpoena in Osceola county, I can serve it no problem as the rules state anyone over the age of 18 and not a party to the action may serve a subpoena.
In Florida you must get certified every year. If you miss your date for recertification you have to go through the process from the very beginning and lose your list number, only to start from the bottom. The court puts out a list of service providers starting with 1 to 900 in the circuit, I am at least on the first page.
Joe was able to provide valuable insight into what it takes to be a responsible, successful process server. While the job isn't always easy it can be rewarding and sometimes, even entertaining. If you are interested in becoming a process server with ABC Legal please visit our process server resource page here.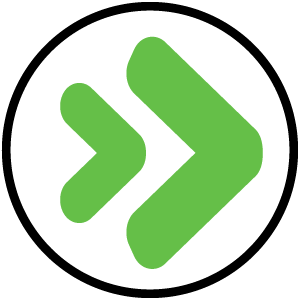 Written by
ABC Legal Services
ABC Legal Services is the leading service of process and court filing provider in the United States and employs an array of experts in service of process and legal technology. ABC Legal provides service of process in all 50 states and 77 countries.
Subscribe to email updates