With less than one week left of 2020, many people are finding themselves excited to leave this year behind. Fires burned around the globe, the novel coronavirus infected millions, and shockwaves from the pandemic fueled an economic crisis "like no other." It was a time peppered with confusion as people tried to learn to keep their distance from one another.
Within the legal industry, there was a dramatic shift in how services were provided as remote court hearings and e-filing became normalized as the only option to keep courts operating in a socially-distanced world. ABC Legal Services and other companies providing service of process had to alter processes in order to continue serving legal documents. Video conferencing was adopted for juror selection. News laws, litigation and legal concerns managed to creep through despite the stranglehold of the pandemic on other industries.
In a year of changes, some have found it difficult to find the bright spots. Several media outlets, including USA Today, have released lists of "positives" from this year. ABC Legal has also taken time to explore company positives and achievements during the pandemic. One of the positives from this year for the team at ABC Legal is its continual efforts to keep information flowing throughout the year. In 2020, the ABC Legal Services' blog provided its readers with updates on legal news and the legal services industry. Below is a catered selection of some of the best and most-read blog posts from 2020 - a quick journey through this last year.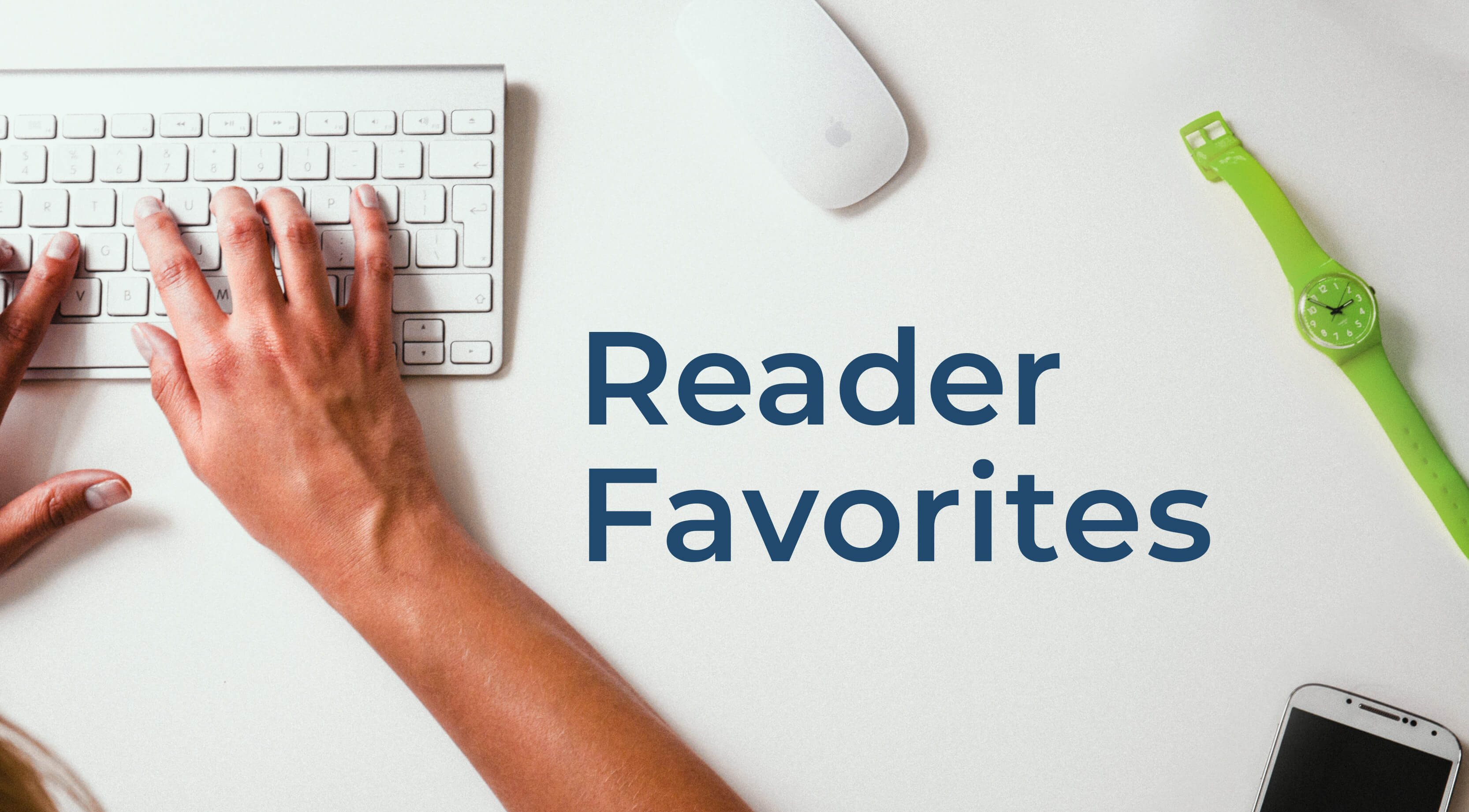 Automatically E-File Alias Summonses in Florida
Tim Dinehart, ABC Legal's Chief Operating Officer, released an exciting announcement in February of 2020. ABC Legal developed a new feature allowing customers in Florida to expedite their alias summons processes significantly using the customer portal. Alias summonses, which essentially provide an extension on summonses that are about to expire, became automated. Customers in Florida were given the option to enable the automatic generation and filing of an alias summons based on the conditions of their existing jobs.
Assembling and Delivering 2,000 Process Server Safety Kits
In order to continue providing safe service of process during the pandemic, ABC Legal Services adjusted its processes and procedures around the delivery of legal documents. To ensure that process servers had access to the right equipment to keep them and the people to whom they served documents safe, ABC Legal Services shipped process server safety kits to its process servers in April. The kits contained PPE and hand sanitizer - as well as bags for sealing/quarantining documents prior to their delivery.
Mass Evictions and Foreclosures and What You Can Do About It
25 days before the expiration of the eviction ban imposed by the CARES Act, waves of fear regarding the devastation that could be caused by evictions in the middle of a pandemic were spiking. ABC Legal tried to address some of the big questions around eviction and provided insight into discussions around unemployment and housing relief. Primarily the analysis was focused on the sentiment (at the time) around the potential for additional aid as well as suggestions for those who might be at risk for eviction at the end of the ban.
Becoming a Process Server with ABC Legal Services
The role of process servers as an integral part of the legal process was highlighted this year. Their role was one of the few that was maintained as a physical, in-person interaction during the pandemic. Some process servers chose to forgo service of process despite the social distancing measures. At the same time, some people became interested in just what it takes to be a process server. In July, the blog featured an article outlining the ins and outs of what it means to serve legal process with ABC Legal Services. VP of Growth, Sascha Mehlhase describes everything from how to get started with service of process to the specific benefits of working as a process server with ABC Legal.
Deeper Dive: An Overview of the Eviction Process
The discussions around evictions and moratoriums continued into August. In order to provide more information around the topic, ABC Legal provided a deep dive into the eviction process. The article featured sources of more information on local laws and the eviction process. What happens in an eviction, from the time notice is served to the court hearing, was explored. Additionally, the article provided insight into the different outcomes that could result from an eviction lawsuit.
A Justice for the Ages
The United States Supreme Court lost one of its well-known justices in the fall of this year. Ruth Bader Ginsburg lost her battle against metastatic pancreatic cancer on September 18, 2020. To celebrate her life, ABC Legal Services posted a reflection on Ruth Bader Ginsburg's career and a selection of her most memorable judicial accomplishments. The article closed with a call for unity in the court system in the wake of her departure and offered a poignant quote from the late justice: "Fight for the things that you care about, but do it in a way that will lead others to join you."
Process Server Spotlight: Nina Scott Puts her Heart Into Her Work
To celebrate the accomplishments and share the experiences of the process servers at ABC Legal Services, a series of interviews with process servers were conducted throughout the year. An interview with Nina Scott, a process server from Mobile County, Alabama was published in mid-October. Her story is one of perseverance and compassion. In the article, Nina shared some insights into the daily life of a process server, outlining the impact on her job from natural disasters, the pandemic, technology and more.
CFPB Proposes New Rules For Zombie Debt Collection
Debt and debt collection were carefully watched topics in 2020, amidst growing financial concerns due to the changing economy and rising unemployment. New rules, proposed earlier in the year and scheduled to go into effect in this month call for clearer communication to consumers warning them of the potential hazards of paying on an old, expired debt. The article defined zombie debt and how it comes to be, as well as the new rules and their potential impact on debt collection practices.
Between the Lines: Top 5 Advantages of E-filing
On November 24, the benefits of e-filing (compared to traditional filing) were explored in this series - Between the Lines. The series was started this year as a way to offer readers of the ABC Legal Blog catered insights into the legal industry through the perspective(s) of experts in the field. The full article on e-filing advantages went into detail about how e-filing is faster, more accurate, more space-conscious, and more environmentally-friendly than its physical predecessor.
International Child Custody Laws
Earlier this month, ABC Legal explored a topic involving potential complications and careful considerations - child custody laws in international circumstances. The topic of child custody is one of high emotions. In international cases, custody becomes far more complex, as do escalations into abduction cases. This article outlines topics to keep in mind in such situations, including the Hague Convention on International Child Abduction. While not on a cheerful topic - the article was written to provide insight into a serious matter that is worthwhile to understand.
More Interesting Reads
While the articles above were our most popular, here are some additional topics of significance and interest from the year:
Subscribe to the ABC Legal Blog to stay up-to-date on the latest news in the legal, legal tech, and legal services industries in 2021 and beyond.
About ABC Legal Services
ABC Legal is the nation's leading service of process and court filing company and is the official process server to the U.S. Department of Justice. Docketly is a subsidiary of ABC Legal, providing appearance counsel on a digital, custom-built platform that smoothly integrates with our applications and services. ABC Legal's applications are cloud-based and compatible for use on desktop, browser, and smartphones. Our solutions and digital approach ensure process server partners, law firm customers, and their clients save valuable time and resources when serving legal notices safely and with maximum compliance, control, and transparency. ABC Legal is based in Seattle, WA, with more than 2,000 process servers throughout the U.S., as well as internationally in more than 75 countries. To learn more about ABC Legal, our solutions, and subsidiary company Docketly, visit www.abclegal.com.

Product Marketing Manager, ABC Legal Services. Heather combines her natural curiosity and organizational skills to develop content and nurture stories at ABC Legal. A believer in good design and great brand experiences, she looks for opportunities to investigate, design, and create within the brand.
Subscribe to email updates