The holidays are upon us! Some festivities are ending while others are set to start this week. People are switching their statuses to "Out of Office" and are looking forward to some quality family time and staycations this season (since travel is largely off of the table). It's a time of celebration and contemplation - as we look to next year and remember 2020.
It was, without a doubt, a rough year. 2020 was rife with uncertainty and change. Despite the challenge adjusting to a socially-distanced new normal, ABC Legal continued forward. Our team worked to augment products and processes, helping improve our client experiences. As we near the end of 2020, let's take time to celebrate what we accomplished.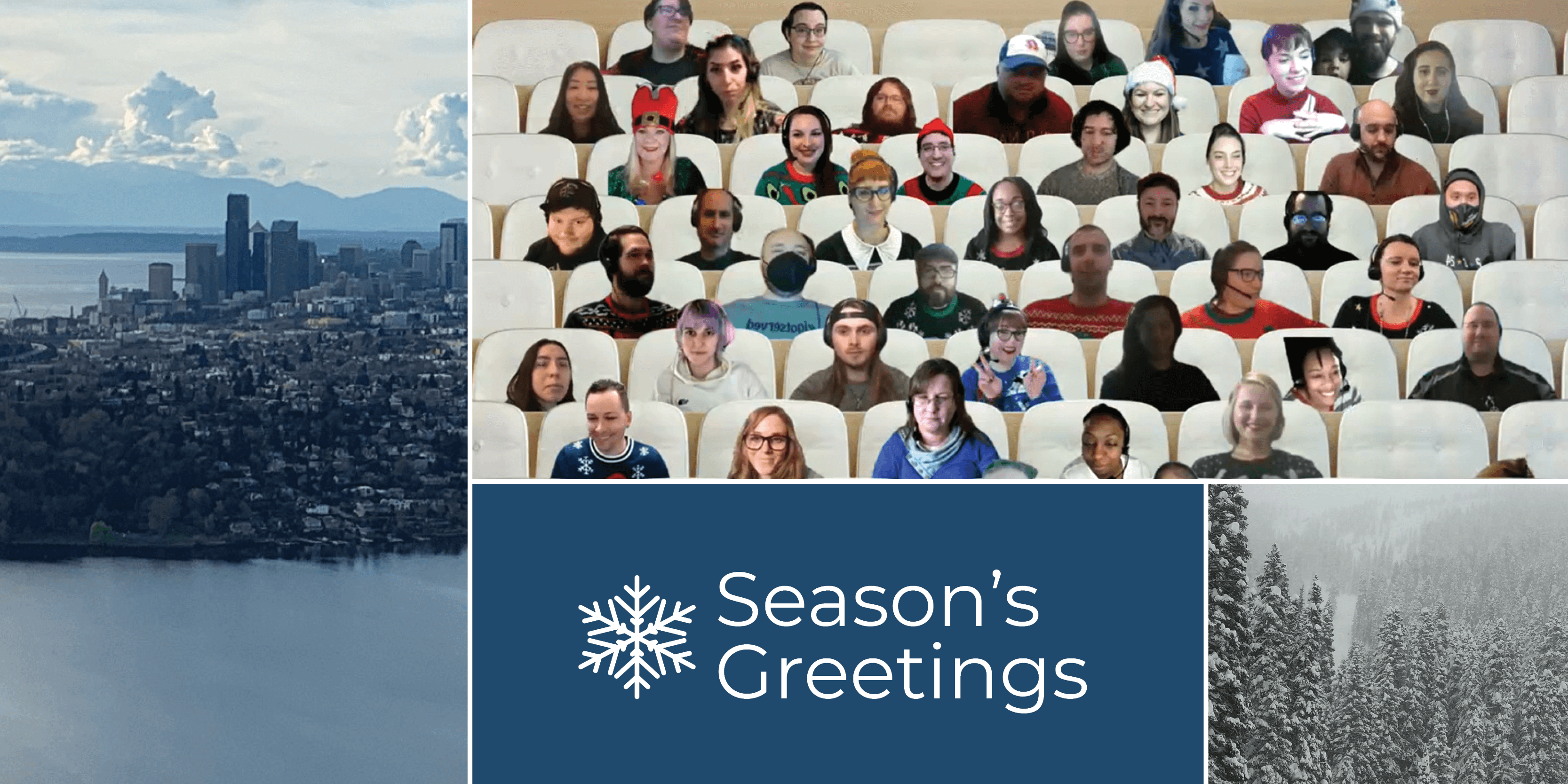 ABC Legal's Accomplishments in 2020
Expanded e-filing into more states and venues.
We expanded our e-filing into more locations including Indiana. Not only was this state added, but a direct connection to the court system was established through an API connection - letting documents go through faster and with fewer rejections than standard e-filings.
Updated the dashboard to make it even easier for customers to access their data.
The customer dashboard is a testament to the ease of communication and transparency that underlie the ABC Legal experience. Constant evaluation and improvement cycles ensure that clients get the most up-to-date interface in the industry. Improving search, filters, and overall performance were key to the updates in 2020.
Set the gold standard for safe and successful service of process during a pandemic.
In response to public health and safety concerns, ABC Legal Services established a series of protocols for its process servers involving standards for maintaining adequate distancing from the party served and the equipment (and precautions) to take when performing service of process.
Invested heavily in the safety of ABC Legal's process servers, providing them with PPE and training.
In addition to setting up protocols, ABC Legal Services provided protective equipment to its process servers. More than $750,000 was spent on COVID-19 safety kits this year to make sure that process servers and those being served were as safe as possible.
Added new features and functions to the mobile app.
The ABC Legal Process Server Mobile App gives ABC Legal process servers and clients a unique advantage in service of process. The app provides tools for proper record-keeping, time management, and communication of job status. In 2020, updates were made to streamline job organization, job consolidation, caseload management and map integration.
Provided insights and thought leadership on technology and the legal system.
In October, ABC Legal launched its first public webinar featuring a discussion between Brandon Fuller CTO, Sascha Mehlhase VP of Growth, and Radley Angelo Head of Customer Success. The three provided their thoughts on access to justice through technology and how legal professionals could begin to implement certain technologies within their own practices.
Maintained status as the Acting Central Authority of the United States Department of Justice for service of process into the U.S. from abroad.
ABC Legal Services will continue to provide international services involving the Hague Convention, Letters Rogatory, and the Inter-American Convention.
Provided insights on changing regulations and their impact on the legal community.
Discover trends in legal technology and news in the legal community through the ABC Legal blog, as well as in engagements with external news sources and features in industry publications.
As we round out 2020 and move into 2021, we hope to continue to provide the best service possible while maintaining procedures to ensure the health and safety of our employees, process servers, and the people they come into contact with. For more information about our ongoing response, subscribe to the blog or follow us on your favorite social media channel. For a snapshot of our processes visit our COVID-19 response page on our website.
We are all in this together and we know that these are strange times in the legal industry. Please don't hesitate to contact us to see how we can help you and your team move forward.
About ABC Legal Services
ABC Legal is the nation's leading service of process and court filing company and is the official process server to the U.S. Department of Justice. Docketly is a subsidiary of ABC Legal, providing appearance counsel on a digital, custom-built platform that smoothly integrates with our applications and services. ABC Legal's applications are cloud-based and compatible for use on desktop, browser, and smartphones. Our solutions and digital approach ensure process server partners, law firm customers, and their clients save valuable time and resources when serving legal notices safely and with maximum compliance, control, and transparency. ABC Legal is based in Seattle, WA, with more than 2,000 process servers throughout the U.S., as well as internationally in more than 75 countries. To learn more about ABC Legal, our solutions, and subsidiary company Docketly, visit www.abclegal.com.

Head of Marketing at ABC Legal Sevrices. Tonya leads the ABC Legal marketing efforts including branding, demand generation, digital marketing, communications and product marketing, with a focus on continuous revenue growth for ABC Legal. She brings 20 years of experience in marketing and e-commerce leadership from companies such as Intrado and CareerBuilder.
Subscribe to email updates