Dedicated developers, engineers, and data analysts release improvements to the platform every two weeks to deliver the best possible service of process experience for legal professionals. To help your team stay on top of all these changes, we're doing a roundup of some of the updates we think will have the most impact on your day.
This week, we're digging into new features you can see live in your account. Some of our favorite updates so far this year include:
Keep Your Cases Moving: Action Items

See what's needed to resolve the hold and its potential impact at a glance.

Action items are points in the process where we need your input to keep your case moving. These include things like needing to know which address to try next when attempts at the current address aren't working out, how you want to proceed after an investigation, or if we're missing a document essential to the case.
These items are found on your Dashboard in the section labeled "Action Needed Issues" as well as in Case Activity and Search.
Learn more about this feature in detail in this Tech Tuesday webinar.


See More Information In Case Activity and Search
Overall, Case Activity and Search has more data to help you identify exactly which cases you're reviewing at any time. See key dates associated with your case, information about the case, court, parties involved, and important dates associated with recent events. Apply the "Action Needed" Filter to review your action items.

Know What, When, and Why at a Glance
Just above the action item button, you'll see when you need to respond to the hold. If there is a known service probability associated with resolving the action – you'll see the service probability score just below the button. Learn more about service probability, the likelihood of successful service at a given address, in this 20-minute webinar.
Prioritize responses based on their urgency and potential impact if completed.
Easily Review and Resolve Action Items
The information that is shown and the options that are available when you view each action item in detail now more closely relate to each item. This maximizes your possible impact on your cases as you review Action Items. Clear out your items faster with easy options at the bottom of each card, to save and close, skip to another item, or save and continue your review.
Knock out all the ones you're ready to tackle now without jumping around the platform.
Get To The Good Stuff: Filters
Review the cases that matter most to you.

These improvements enable you and your team to target what you want to see and focus on it. Increase your team's efficiency and speed by refining results using lists and filters in Case Activity and Search,then export or review details in-platform.
Learn more about how to use filters to work smarter, not harder in our webinar, Find Fast Insights with Filters.
Focus on Select Cases with Bulk Import/Case Search
Review a specific set of cases using lists or spreadsheets in the Multiple Case IDs Search in Case Activity and Search. Simply paste your list or upload a file to import the Reference IDs in question. Your view will be filtered down to any cases that match your search.
Easily review a particular set of cases or segment work between members of your team.
Highlight Performance for a Single Client with Plaintiff Filtering
Review data across the account and more easily report back to clients on their cases.
Across the platform, especially in high-volume accounts, you'll find you can filter by common Plaintiffs. This includes many of the performance charts on the Dashboard as well as results in Case Activity and Search. We think this feature is especially impactful when you have a large number of cases with a particular client. Got a meeting? Filter to review their cases in detail. Curious how their performance compares to another client using a different process or workflow? Filter to see who's got better starting address data or who's cases have more items on hold. If you don't see this feature or a particular plaintiff reach out so we can have a discussion about your goals with ABC Legal.

Review data across the account and more easily report back to clients on their cases.
Navigate Between Filtered Items in Case Details
Once you've set filters in Case Activity and Search, click on the blue, hyperlinked text for Reference ID or Submitted to review the Case Details for each case in your selection. Toggle between the pages using the "Previous" and "Next" buttons at the top of the page.
Do More In The Platform: Billing
Save payment methods for quick access when you're ready to place an order.
We've made some significant updates to the billing sections of our customer accounts. While some changes started at the end of last year, the rollout is now to all customers. This saves time and makes paying for service of process far more efficient. Place and pay for your orders without leaving the platform or re-entering your payment information.
Learn more about this feature in detail in this Tech Tuesday webinar.
Save Payment Methods
A simple but powerful change that makes paying for service of process effortless. When you pay for your order, your credit card will be saved in our secure payment portal and available in your account for future use. The next time you go to pay, you can select any saved payment method or add another.
Manage Payment Methods
Add, manage, or remove payment methods on the Payment Options tab so you and your team have access to all of the cards you want.
Personalize Your Experience: Profile

Access your Profile by clicking on the icon with your initials in the upper right corner.
You spend a lot of time in your account. Align the experience with what you want to see, from your contact information and password to the emails you receive and where you start your day when logging in.
Make It Your Own: Profile
Add a profile image, edit your contact information, or initiate a password reset.
Control Your Emails: Notifications
Adjust the notifications you receive. Select whether you want to receive information about every order for your company or just the ones you place. Decide which events or statuses you want to get – and silence ones you don't want crowding your inbox.
Save A Home Page: Settings & Preferences
Have a particular page you're always looking for when you log on? Update the page that first opens when you log in to your ABC Legal account.


Stay On Top of Updates
While many of the updates are intuitive, there may be something that gets missed. Keeping in touch with ABC Legal ensures that you're always on top of changes. Outside of talking to an account manager or client success advisor, you can stay in touch with us via the blog, social media, or by attending our digital events.

Subscribe to our Tech Tuesday events. They're short, 20-minute sessions where one of the experts at ABC Legal shines a spotlight on key features and product updates.
Next week, we'll go beyond what you typically see in your day-to-day and take a look at changes that involve additional processes and programs specialized to support service of process. Subscribe to the blog and check your inbox for product newletters to get all of the best updates delivered to you directly.
If you have an idea about an update or feature you'd like to consider, let us know! We're always looking for suggestions about how we can improve your day. Email suggestions@abclegal.comwith your thoughts.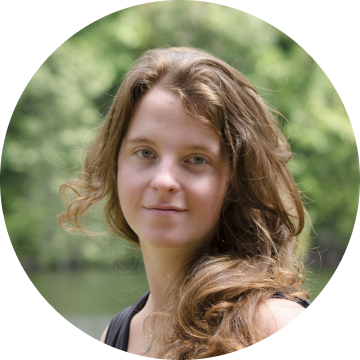 Written by
Heather Thomas
Product Marketing Manager, ABC Legal Services. Heather combines her natural curiosity and organizational skills to develop content and nurture stories at ABC Legal. A believer in good design and great brand experiences, she looks for opportunities to investigate, design, and create within the brand.
Subscribe to email updates