Docketly, an ABC Legal company, is always looking for new ways to improve the experiences of the attorneys and organizations that use its platform. To drive those improvements and ensure that attorneys have the support they need, Docketly employs a team of developers who release updates to the platform every 2 weeks. These updates ensure that Docketly's customers are getting the best the nationwide leader in appearance counsel can offer.
So far in 2022, some of our favorite updates to Docketly are:
Get Notifications: Urgent Action Items

Get notified when items requiring your attention are mentioned in a hearing report.

Stay on top of urgent court requests. For urgent action items from a hearing requiring your attention, appearance attorneys simply flag required communications in their report. An email alert goes out immediately upon the report submission. This eliminates the need for the appearance attorney to draft additional communications, increasing the speed at which you can receive and respond to urgent requests from the court, including requests with 24- or 48-hour deadlines.
Look for emails with the subject line, "Report Available Action Item Urgent" to see this feature in action.
Expedite Hearing Reviews: Result Codes
Review cases based on your team's hearing result codes.

Automatically assign result codes for common hearing report results. It's easy. Provide the parameters for each of your hearing result codes and Docketly will assign a code to each report based on those parameters and provide an update to your case management system. For example, if a Pre-Trial in Florida results in "Continued for Service", we can tell your system that it's a Fl-199, prepping it for internal review or triggering any automations you have in place for that code.
"Docketly now provides an option to generate codes based on the hearing outcome. Many of our clients are utilizing the result codes to trigger specific actions in their case management systems.
Instead of scanning the spreadsheet for hearings continued pending service for example, you can simply use the result code that your IT team integrates directly with your software.
The result codes are fully custom. How does it work? You give a list of codes with descriptions of outcomes, we match them with our report questions, create the paramters for the codes, and review with your team for accuracy."
Jana Yoder, Customer Success Manager
Organize Automatically: Publishing Rules

Get ahead and stay prepared for upcoming hearings with Publishing Rules.

Streamline the staging process for your cases. Creating appearances in an unpublished state allows you to prep for potential upcoming hearings without pushing them to the Docketly appearance network for coverage. With Publishing Rules, you can publish or maintain the unpublished state for hearings in bulk, with parameters you define. You can set rules based on a variety of properties including the county, court, day of the week, appearance method, creditor, hearing type, or source.
Florida Special: Court Cost Automation
A special automation for ABC Legal and Docketly customers in Florida.

Don't fret about updating fees. Adding and adjusting court costs for filing and service of process fees is a pain. We'd like to change that. As part of a special integration currently available only in Florida, customers who use both ABC Legal and Docketly can have the fees associated with their case automatically update on their hearings in Docketly. Whether service of process is completed weeks or days ahead of your trial, this feature keeps your case up-to-date, without you needing to lift a finger.
Participate in The In-House Attorney Beta
Want to try it out? Ask about joining the Beta!

Simplify a redundant task for in-house attorneys. This special beta is exclusively available to allow your in-house attorneys to complete hearing reports in bulk. Have an attorney who just sat through twenty standard hearings? This tool will let them fill out sections of the associated reports en masse, and then fill out the required individual details as appropriate.
Get More From Docketly
Staying up-to-date and keeping a handle on all the updates in the platform can help you maximize your appearance counsel experience. Please reach out if there's something you'd like to see in the platform or if there's a new feature you want special training on for your team. As always, the team at Docketly is here to help!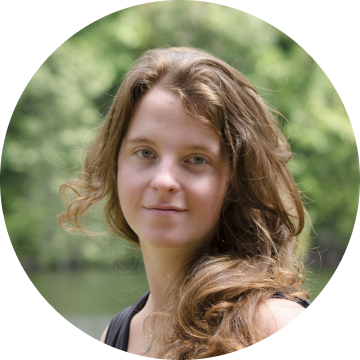 Written by
Heather Thomas
Product Marketing Manager, ABC Legal Services. Heather combines her natural curiosity and organizational skills to develop content and nurture stories at ABC Legal. A believer in good design and great brand experiences, she looks for opportunities to investigate, design, and create within the brand.
Subscribe to email updates