Let's explore what service of process should look like today.
When was the last time you really took a look at what you're getting for service of process? Are you confident that your process server is delivering the best possible experience for you, your firm, and your clients?
As the leading service of process provider in the nation, we have a finger on the pulse of service of process. We know what law firms should be looking for to get great service—best practices that set you up for success—and we'd like to share that with you.
Join us the first three Wednesdays in June for a series of webinars about service of process. Each webinar is about 20 minutes long and progressively builds up your knowledge. We invite any legal professional who'd like to brush up on service of process to attend this free educational webinar series.
Register - Service of Process From the Ground Up
The Groundwork: 5 Fundamentals For Service of Process
In part one, The Groundwork: 5 Fundamentals For Service of Process, you'll gain an understanding of the basic service of process requirements you and your server should keep an eye out for.
Understanding the legal expectations for service of process for your court(s) is the best way to set your case up for success. If your process server doesn't know about a rule or fails to comply, it can result in your case being thrown out or prevent you from taking certain actions in the future, if personal service is not an option. We're going to run through the basics of service of process that you should keep in mind when considering and evaluating the process server who will provide service of process for your case.
High Expectations: 3 Keys to Quality Service of Process
In part 2, High Expectations: 3 Keys to Quality Service of Process, we'll dive into three topics you should be aware of to make sure your vendor delivers what you and your client need to ensure your case proceeds as planned.
Getting a process server is a great step towards good service. The next step, toward service you can be truly confident in, is finding a quality process server. Why does quality matter? It's the difference between knowing you can throw anything at your server and be covered and finding out a process server doesn't have you covered at the 11th hour. It matters to you and your client.
Raising the Bar: 3 Features to Ensure Long-Term Success
In the finale of this series, we're looking at raising the bar—finding process servers who can go above and beyond to ensure you have the vendor to keep your cases on track. Discover the features you need to scale in Raising the Bar: 3 Features to Ensure Long-Term Success.
There are many service of process solutions out there, from individuals to local groups to nationwide providers. The question is, can they provide you with something that doesn't just work but works well and can support any situation you may encounter? Is your process server giving you and your team the best experience? What does life look like when you move past a sufficient process server? A great service of process provider makes your life easier.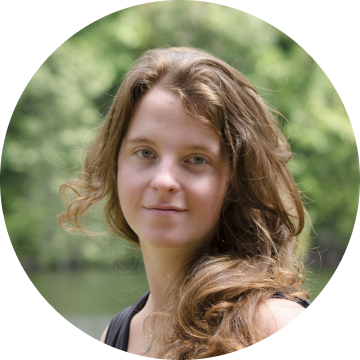 Written by
Heather Thomas
Product Marketing Manager, ABC Legal Services. Heather combines her natural curiosity and organizational skills to develop content and nurture stories at ABC Legal. A believer in good design and great brand experiences, she looks for opportunities to investigate, design, and create within the brand.
Subscribe to email updates