John Nugent, 65, lives in Greenport, Long Island, New York with his wife, Kathy, of 37 years. Originally from New York City, John grew up in Smithtown, Long Island.
John and Kathy have two grown sons whom they are very proud of. Jack, 27, is a Lieutenant in the Navy, while Danny, 22, works in audio engineering and sound production.
The couple enjoys attending music events and spending time at the beach during the summer. They also like to hike and get away to the nearby Adirondack Mountains whenever they can.
John recently took time out of his busy schedule to tell us more about his life and career as an ABC Legal process server.
What are you passionate about? Fishing is my greatest passion. I love all types of fishing, both freshwater and saltwater. I always release the fish that I catch. My favorite type of fishing is surfcasting. I belong to a few different fishing organizations and clubs. I am also passionate about open space preservation, eliminating plastics in our environment, clean water and ocean conservation.
Do you have any hobbies: Fishing, hiking, boating are my main hobbies. I love to fish and go boating in my 19' center console.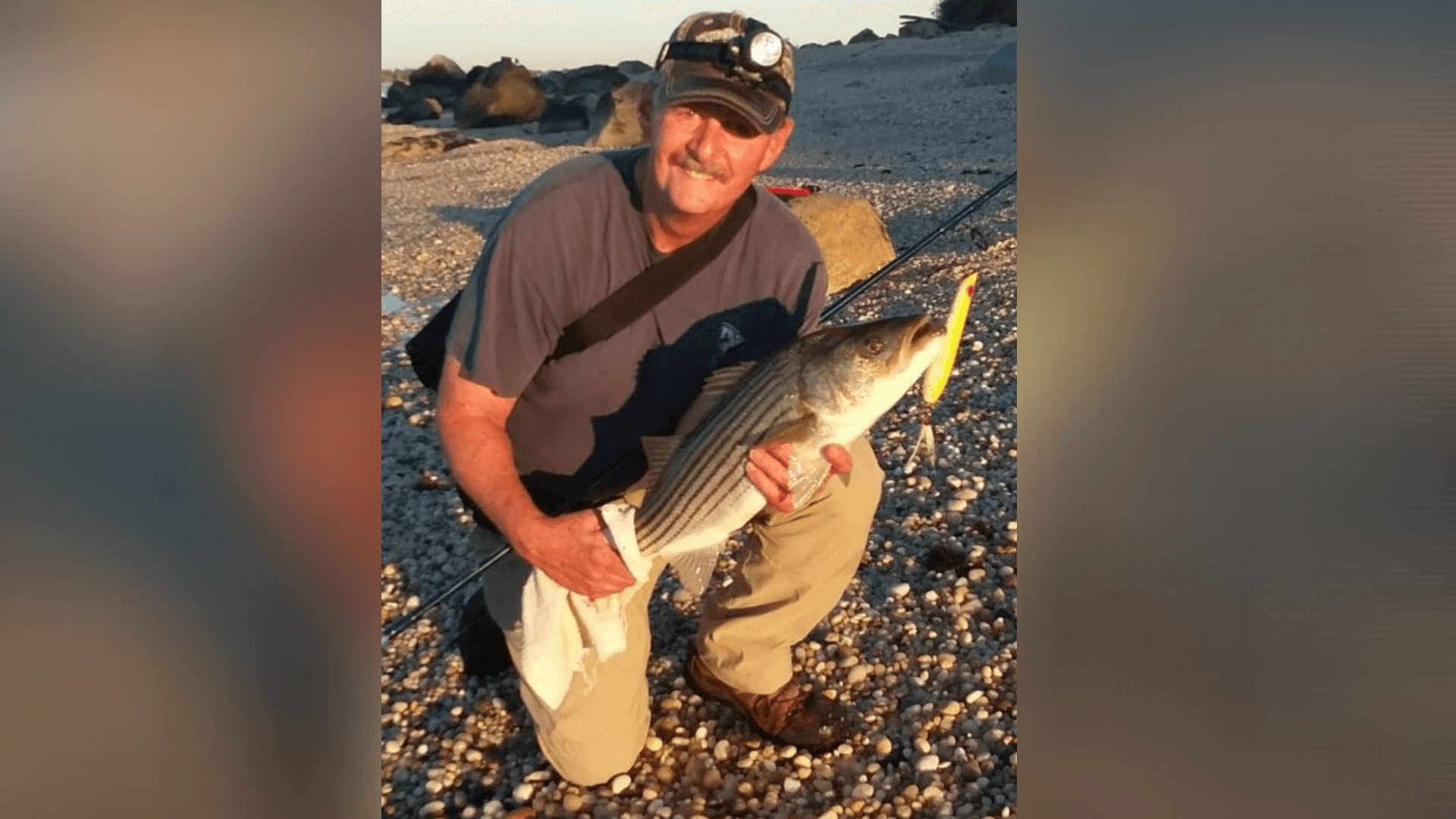 How do you give back to your community? I attend several beach cleanups every year, and participate in youth fishing clinics, and a few years ago I was the director of a non-profit all volunteer youth hockey league. I also coached a team for about 4 years.
Who inspires you? Mark Twain, John Muir, Ruth Bader Ginsburg
Tell us something about you that not many people know: I am fascinated with Archaeology and Ancient History.
What's the size of the area you serve? I currently cover 52 zip codes — the eastern part of Suffolk County, which is on the eastern part of Long Island.
How long have you worked as a process server? 7 years
How long have you served process with ABC Legal? About 4 years
How many hours per week do you serve process? About 35 hours actually serving and about 20 hours doing office work.
How did you get your start? My sister has a small Process Serving Business, and has been in the business for many years. I began working for her about 7 years ago.
Are there any legal requirements to work as a process server in your state? If so, what are they? You must be licensed if you want to serve in New York City, however there are no licensing requirements in the rest of the state.
What does a typical serve look like? I don't think there is a typical serve. I believe serves are like snowflakes — no two are alike. There are many factors that will determine a serve, including the type of service required, whether you are serving a business or a residence, subjects willingness to cooperate, dogs, weather, accessibility, language barriers, etc.
Did you engage in any training with ABC Legal? Yes, I took several online courses. The training was excellent and very informative.
What's your favorite part of the job? The flexible hours and being my own boss.
What's your least favorite part of the job? Summer traffic and working in bad weather conditions.
What are some things to remember when getting started as a process server? Be even tempered, never take anything personally, remain calm, try to be friendly, treat people with respect and dignity, and follow the clients instructions carefully.
Do you provide other services besides process serving such as notary, investigations, etc.? I do stakeouts, court filings and document searches.
Do you take any safety precautions? Other than trying to remain calm and cool when confronted with a difficult person, no, not really.
Do you have indicators when it might be a more difficult serve and how does this change your process? A primary indicator is when people are obviously home but they refuse to answer the door. When this happens, I focus on obtaining residency verification by speaking to neighbors, the mailman, etc.
Another indicator is when an address appears to be a second home. I serve in an area where there are many summer communities, and homes are often closed up for the winter with no neighbors around. This can be very challenging when trying to make contact or obtaining residency information.
Do you face natural disasters? If so, how does it affect process serving? The natural disasters we face in my area are hurricanes. When a hurricane strikes our area people can be without power for weeks. Homes and businesses can be damaged or destroyed, especially near the shore. Travel can be severely disrupted. The supply of food, gasoline are also disrupted. When serving people who are affected by a hurricane, you must be polite, considerate and respectful because they are dealing with adversity.
How are you managing during the pandemic? How has it changed process serving? So far, my wife and I have been able to avoid infection. We live in an area that is not densely populated, especially in the winter, so that has helped. I am very cautious when serving, I wear a mask, I use hand sanitizer constantly, and I try to socially distance but, unfortunately, many of the people that I serve are not as cautious so it can be a little bit scary. Lately, I am spending way too much of my time trying to get a vaccination appointment.
How has technology, such as the ABC Legal process server app, impacted your job as a process server? The impact cannot be understated. I can plan my route, stay organized, keep up with my assignments, take photos, navigate my route, communicate with ABC Legal and report events in real time, all by using the ABC Legal app on my phone.
Do you use any other technology? I often use Googlemaps to research a location if it seems to be a questionable address or to see if an address is a business or a residence. Sometimes I will use the WAZE app in order to avoid heavy traffic or road construction. I also use Google to find an identifying photo of a difficult person who must be served personally.
How has the industry changed since you started? When I started, I had a flip phone and I was using a windshield mounted Garmin GPS. Documents were mainly sent via FAX. Today my primary tool is my smart phone, I can do pretty much anything using my phone and the mobile app.
Any lessons learned as a process server? Serving process is nothing like you may see on TV or in a movie. People don't dress up in disguises or clown costumes in order to complete a serve. People in the process service business tend to be very friendly and professional.
Any good serving stories? I once knocked on a door and immediately heard a loud voice yell, "Who is it?" I asked for the servee in an equally loud response. The voice repeated, "Who is it?" even louder. This happened several times, growing louder and louder, and I began to grow frustrated. Then I noticed movement in a window next to where I was standing, and when I looked in I saw a big colorful parrot in a cage yelling, "Who is it?"
What else should we know about you? I am a hard worker. Even though I love my "off time," my family and my work are my priorities.
About ABC Legal
With more than 2,000 process servers across the U.S. and 75 countries, ABC Legal is the nation's leading service of process and court filing provider, as well as the Acting Central Authority to the U.S. Department of Justice. Our digital approach saves valuable time and resources, and our cloud-based solutions are compatible for use on desktop, browser, and smartphones. Docketly — an ABC Legal subsidiary — provides appearance counsel on a digital, custom-built platform that smoothly integrates with our applications and services. Learn more at www.abclegal.com.

ABC Legal Services is the leading service of process and court filing provider in the United States and employs an array of experts in service of process and legal technology. ABC Legal provides service of process in all 50 states and 77 countries.
Subscribe to email updates