Over the last two months, we've explored e-filing in depth. Today we're taking a step back and reviewing the basics. Consider this an introduction or overview of e-filing, giving anyone new to the topic a comprehensive look at this part of the legal process — with links to topics you can learn about more in greater depth.
What is Electronic Court Filing?
Electronic court filing or e-filing is the electronic counterpart of filing. Filing, in the legal sense, is the point where a party submits documents to a court, thereby entering the documents and their contents into the public record. It's the real start of the legal process. After filing, lawsuits and other forms of legal action begin. Filing is formal documentation and also allows cases to continue. Throughout the duration of a lawsuit or legal action, a variety of documents needs to be filed to be considered valid and move the case forward. In e-filing, the process of submitting cases to a court is digital and goes through online portals maintained by the courts and designated e-filing providers.
Why File Documents Electronically?
There are multiple reasons why you should file documents electronically. There are several key benefits to e-filing — namely in its ability to increase speed, improve accuracy, decrease costs, save space and reduce environmental impact. Additionally, e-filing benefits commonly seen in the transition from physical to digital processes, such as increased accessibility and tighter long-term record-keeping with backup processes. However, the real "why" sometimes comes down to court rules. Some states embrace e-filing and documents must be e-filed. No questions asked. Once you know if you can or have to file court documents for your case electronically, the question becomes: how do you e-file court documents?
How to E-file: Get Specific
Know Your State
As with other legal processes, the courts and local legislation control what you need to do and how you need to do it. It is always in your best interest to review what it means to e-file in the court that has jurisdiction over your case. Most courts have a website FAQ page to help you find answers about their processes. Some states, like Texas, use similar systems across the state but get very specific at the procedural level, with counties, courts, and sometimes individual judges dictating exact processes for their cases. The latest versions of documents and procedures should be available online for you to download and review.
Know Your E-filing Portals/Platforms
Each court has a platform or electronic filing manager (EFM) for accepting and processing e-filing documents. Some states develop their own proprietary platforms or build their own platform on top of existing portals. Common portals with iterations throughout the United States include Odyssey by TylerTechnologies, Truefiling, File & Serve, and eFlex. Some states will have a uniform portal for cases, others do not. California is an example of a state that has multiple portals that can vary by jurisdiction and case type. Be sure to keep an eye out for file formatting and submission requirements for the portals you need to use.
Know Common Issues
Once you know your state regulations and e-filing platform, you can start to dig into the actual e-filing. Be sure to download the latest version of the document you need to e-file from your state's online resource pages. After completing the document, double-check for common e-filing mistakes, such as missing information, forgotten fields, unsigned documents, or improperly formatted files. For legal professionals, confirming that the documents are adequately redacted and submitted with the appropriate payment within the right timelines is especially essential.
Know Your Options
Knowing the how for filing is important, but in many cases, there are additional rules about who can e-file that come from court regulations. Different courts will allow different people to have access. In some cases, only attorneys can access e-filing systems — the account requires a bar number to be set up.
In some courts, anyone can submit documents for certain case types. This scenario is especially common in courts handling simple procedures, such as marriage licenses and name changes. Finally, in others, e-filing service providers or EFSPs must act as an intermediary, submitting all e-filings to the court.
How EFSPs Can Help
An EFSP is an interesting option for e-filing. While some states require them in the e-filing process, others allow them to file on behalf of the plaintiff in a case, including those requiring an attorney login. Look for features and services that differentiate your options for e-filing service providers such as ABC Legal to learn the benefits using each provider will bring.
The benefits of using an e-filing service provider come from the experience they bring to the table. EFSPs are constantly e-filing documents and developing specialized knowledge that means your files get checked and filed by professionals. There are some considerations to take into account if you need to select an EFSP. We have a 2-part blog post on this topic to help you find the right EFSP to support your business. Special considerations for anyone looking for an EFSP to handle collections cases are available in this post. These guides can help you evaluate an e-filing services provider or the e-filing services offered by a larger legal services provider.
With all of this in mind, you should feel prepared to handle e-filing — or at least armed with enough knowledge that you can look for the best e-filing solution for your e-filing needs.
About ABC Legal Services
With more than 2,000 process servers across the U.S. and 75 countries, ABC Legal is the nation's leading service of process and court filing provider, as well as the Acting Central Authority to the U.S. Department of Justice. Our digital approach saves valuable time and resources, and our cloud-based solutions are compatible for use on desktop, browser, and smartphones. Docketly — an ABC Legal subsidiary — provides appearance counsel on a digital, custom-built platform that smoothly integrates with our applications and services. Learn more at www.abclegal.com.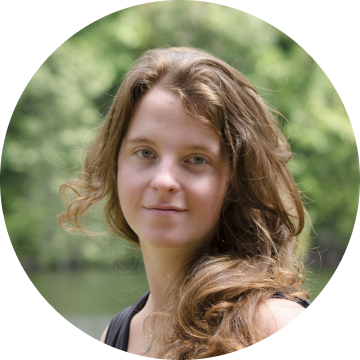 Written by
Heather Thomas
Product Marketing Manager, ABC Legal Services. Heather combines her natural curiosity and organizational skills to develop content and nurture stories at ABC Legal. A believer in good design and great brand experiences, she looks for opportunities to investigate, design, and create within the brand.
Subscribe to email updates