The Biden Administration has announced that — for a brief two-week period starting Wednesday — the federal government's Paycheck Protection Program (PPP) will only be available to small businesses with fewer than 20 employees.
Small businesses account for 44 percent of U.S. GDP, create two-thirds of net new jobs, and employ nearly half of America's workers. According to an announcement issued by the White House, 98 percent of them have fewer than 20 employees, and 400,000 small businesses have closed since the start of the pandemic.
"I'm announcing additional changes to the PPP program that will make sure we look out for the mom-and-pop businesses even more than we already have," President Joe Biden said in a short speech on Monday afternoon.
The move comes after public outrage last year over PPP loans that went to many larger businesses and publicly traded companies instead of the small businesses. The backlash prompted hundreds of companies to return the money in an effort to save face.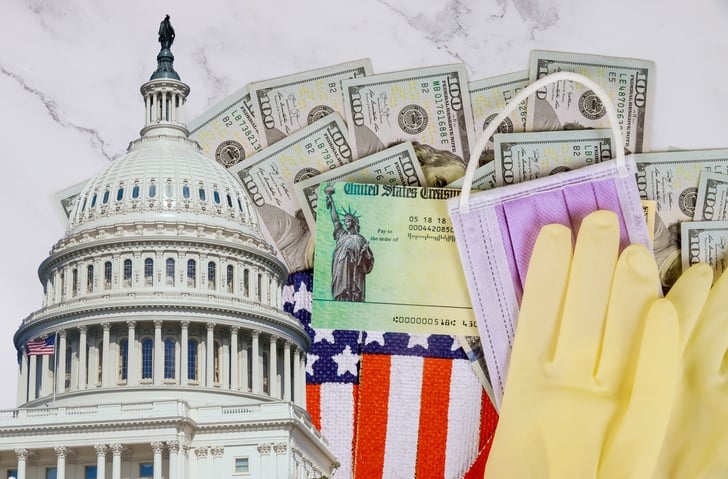 In fact, as of April 2020, over $436 million of the over $1.3 billion received by the nearly 450 public companies that disclosed PPP loans had been returned. Together, all the public companies which had by that point disclosed receiving the funds had a combined market cap of almost $35 billion.
The latest round of PPP funding opened just one month ago, and the Biden-Harris administration says that delivering equitable relief to hard-hit small businesses is a top priority. The revamp includes several additional changes, including:
Revising the loan calculation formula for sole proprietors, independent contractors, and self-employed individuals, also known as "micro-businesses," to offer more relief;
Establishing a $1 billion set aside for micro-businesses without employees located in low- and moderate-income (LMI) areas.
Allowing small business owners who are delinquent on their federal student loans, or have prior non-fraud felony convictions to obtain PPP relief.
Clarifying that non-citizen small business owners who are lawful U.S. residents may use Individual Taxpayer Identification Numbers (ITINs) to apply for relief.
While the new administration has "directed significantly more relief to these smallest businesses in this round of PPP than in the prior round, these businesses often struggle more than larger businesses to collect the necessary paperwork and secure relief from a lender," the White House said in a news release. "The 14-day exclusive application period will allow lenders to focus on serving these smallest businesses."
Find more information on previous aid packages, such as the Coronavirus Aid, Relief, and Economic Security (CARES) — the largest aid package in US history — in this ABC Legal post from July 2020.
About ABC Legal
With more than 2,000 process servers across the U.S. and 75 countries, ABC Legal is the nation's leading service of process and court filing provider, as well as the Acting Central Authority to the U.S. Department of Justice. Our digital approach saves valuable time and resources, and our cloud-based solutions are compatible for use on desktop, browser, and smartphones. Docketly — an ABC Legal subsidiary — provides appearance counsel on a digital, custom-built platform that smoothly integrates with our applications and services. Learn more at www.abclegal.com.

ABC Legal Services is the leading service of process and court filing provider in the United States and employs an array of experts in service of process and legal technology. ABC Legal provides service of process in all 50 states and 77 countries.
Subscribe to email updates