Melissa is a personal trainer and mom of two who serves process part-time in her hometown of Northridge, California. She started working as an independent contractor with ABC Legal in November 2019, right after she registered and got fingerprinted in Los Angeles County.
Melissa is passionate about helping others improve their lives and health, and being a good mom — an example of what a powerful woman looks like. Pre-pandemic, she volunteered with SURJ — a national network of groups and individuals working to undermine white supremacy and work for racial justice.
"I really enjoyed that and look forward to resuming when things get back to normal," she said.
Melissa recently took time out of her busy schedule to tell us more about her life and career as an ABC Legal process server.
What is your idea of perfect happiness? Snorkeling in Hawaii.
What do you consider your greatest achievement? My girls. My daughters are both really kind and thoughtful and expressive and that has a lot to do with me.
Who are your heroes in real life? My dad. He's a man of his word — honest, responsible, with integrity, and a role model as a parent. I often wonder, what would my dad do?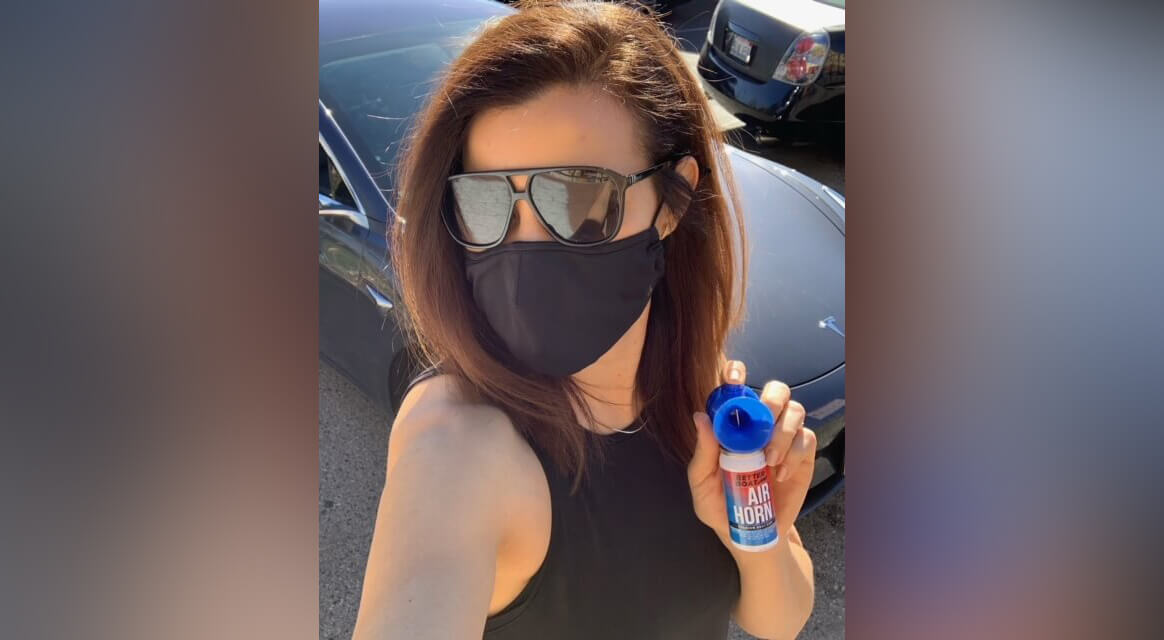 Areas you serve: 91331, 91342, 91343
What else do you do for work? I've been a fitness instructor and personal trainer for 20 years; mostly doing one-on-one, in-home personal training.
What do you do for fun? I love spending time with my kids. We enjoy swimming, going on family bike rides, playing hide and seek and just hanging out together.
How did you get your start? I had some extra time in between appointments and was looking to bring in more income, but not sure I wanted to add more personal training clients. Then I ran into my friend Angie—who also works for ABC Legal—at the gymnastics studio our daughters train at, and asked her to tell more. She did, and I was interested so I shadowed her a couple of times and it seemed like a good fit, so here I am.
What legal requirements are there to work as a process server in your state? I had to get registered and fingerprinted in Los Angeles County, but it was easy and seemed meant to be. There were no glitches or bumps in the road that made me think twice.
What's your favorite part of the job? The compensation, flexibility, and learning to be more effective with my words. Knowing what to say and how to say it to build rapport with the person at the door in a matter of seconds so I can do my job effectively.
What's your least favorite part of the job? I can't stand when people are obviously home and don't answer the door. That's my one pet peeve. You don't have to open the door. We can talk through the window, and I can leave it for you. I know it's nothing personal, and I try to feel compassion for people dealing with being served, but c'mon, just take responsibility. Avoidance is bad for the soul. It's gonna come one way or another, and I feel bad that you're going to bed tonight knowing that you're avoiding your responsibilities.
What are some tips for people getting started as a process server? 1. Don't judge a book by its cover. Sometimes you go to the shadiest areas to speak with someone who looks shady, like you might run into trouble, but I swear to God, some of these people are the nicest people. It's really amazing to witness how kind, open and honest some people are — the opposite of what you might think. I'm not saying to be naive, you should always listen to your intuition and do what feels safe. In my experience in serving all kinds of people, the one that seems like your average joe can be the meanest and most malicious.
Most important thing to remember? Be honest and forthright when answering questions.
Do you take any safety precautions? Dogs are my biggest safety concern, so I carry an air horn.
Is there any technology you find helpful? I really like the ABC Legal app. It's very quick, efficient and easy to use ease of use.
Tell us something about you that not many people know: I'm a process server.
About ABC Legal
With more than 2,000 process servers across the U.S. and 75 countries, ABC Legal is the nation's leading service of process and court filing provider, as well as the Acting Central Authority to the U.S. Department of Justice. Our digital approach saves valuable time and resources, and our cloud-based solutions are compatible for use on desktop, browser, and smartphones. Docketly — an ABC Legal subsidiary — provides appearance counsel on a digital, custom-built platform that smoothly integrates with our applications and services. Learn more at www.abclegal.com.
Subscribe to email updates