With the Labor Department reporting on Thursday August 20th that U.S. unemployment is up 1.1 million from 971,000 the prior week, recovery from the COVID-19-induced recession remains volatile. In addition to the employment market showing no signs of stabilizing, Lyft and Uber announced they'd have no choice but to suspend operations in California unless the courts intervened on the California Assembly Bill 5 (AB5) ruling, which it did on August 20th, saving thousands of gig workers from immediately losing a significant source of income. But further and rather immediate stipulations remain, as well as an appeal and another piece of counter legislation designed to add more specifics to its much broader predecessor.
As California legislation remains the driver in long-term, extensive impact on gig workers, we'll examine how the gig economy arrived here, the national implications AB5 could have, as well as the impact of potential passage of California Prop 22 on smaller businesses reliant on a gig workforce.

Background
The initial impact of California legislation on the gig economy began with a landmark case that reached the California Supreme Court in 2018, Dynamex Operations West, Inc. vs. The Superior Court of Los Angeles.
The Court was unanimous in this 2018 ruling: A new test for determining whether a worker is an employee or an independent contractor is to be used in addition to the existing Borello test, placing the burden of proof on hiring entities to classify individuals as independent contractors, as this ruling presumes most workers are in fact, employees. The decision adopted a new 'ABC test' in determining if a worker can actually be classified as an independent contractor.
Before there was the ABC Test there was the 'Borello test' for classifying worker status in the state of California. However, the ABC test supersedes the Borello test in most cases and is more rigorous for employers, impacting a broader range of businesses operating in the state.
California Assembly Bill 5 (AB5), popularly known as the "gig worker bill," expands on the above mentioned case. AB5 was signed into law by Governor Gavin Newsom in September 2019 with an effective date of January 1, 2020. AB5 requires companies that hire independent contractors to reclassify them as employees (with some exceptions). Here are some key points of this bill:
The largest impact is the above mentioned ABC test and how it turns independent contractors into employees.

AB5 cements the ABC test as the new gold standard requirement for companies that hire workers in the state of California with implications of national reach.

Reclassification of gig workers as company employees can bring significant benefits, but it may also complicate flexible scheduling.


Exceptions and Injunctions
A preliminary injunction offered both companies a last-minute reprieve from re-classifying ride-share drivers as employees on August 20th. Without this last-minute life-line, Uber and Lyft were prepared to shut it all down in California, pulling their ride services off the road completely until voters decide their fate with Proposition 22 come November. However, there are conditions with the August 20th injunction; by August 25th both ride-share companies must submit a detailed explanation to the court on how they plan to reclassify their drivers to employees, should the order on AB5 be upheld. If they refuse, or miss the August 25th deadline, they may again decide to shut down while the legal melee plays out in court.
Uber and Lyft are continuing to appeal this ruling regardless of the injunction, but some professions were successful in winning exemptions to AB5, given they met certain criteria. These exemption standards include the ability for contractors to negotiate their own rates, have direct communication with customers, and earn at least twice the minimum wage. These exemptions did include attorneys, but left process servers in the gray area.



How Does This Impact Process Servers?
ABC Legal builds software that actually creates more opportunities for independent contractors to go into business for themselves, allowing them to do their job with higher service and performance levels. This situation allows entrepreneurial opportunities for those who also work in law enforcement, as private investigators and notaries for example.
Process service in California is a profession where a limited, registered workforce supports courts to ensure proper notice of legal proceedings. It's common for professional process servers to accept gig work assignments, from several sources; including directly from local attorney customers, government agencies and other professional process servers who need help serving documents outside their normal areas. The professional process server is traditionally a freelancer looking to optimize their earning potential inside their desired weekly hours by accepting and fulfilling work through a driving route that is as small as possible. For this profession to be attractive the professional process server must be able to accept and fulfill work from multiple sources – there just isn't enough controlled market share to justify limiting or being denied the ability to work for multiple job originators. It's a logistics business with a uniquely professional delivery agent.



Lasting Impacts for Businesses Outside of Ride-sharing
With the passage of AB5 business ventures reliant on gig workers outside of the ride-sharing sector are more difficult to operate in CA. Many of these smaller businesses can't afford lobbyists. While Prop 22 is coming up on the November ballot it's very specific to the ride-sharing sector of the gig economy. This is where the money is thrown, and very specifically leaves many smaller companies uncovered in this legislation. Proposition 22 would consider app-based drivers as independent contractors and not employees. Therefore, the ballot measure would override AB5. Businesses outside 'app-based drivers' would be left to decide if they stop operating in CA, or navigate the complicated employment laws in CA and transition contracted workers to employees. That decision can have lasting implications for the larger economy in CA and gig worker regulations nationally.

The Ideal Path Forward for Gig Workers and Gig Employers
Regardless of how voters decide on Prop 22, legislation in California will undoubtedly lead to increased regulations down the pipeline. Legislators in New York, New Jersey and Illinois, are also considering similar bills after initial action was taken in California. Some experts and business leaders in the gig workforce have even suggested a shared employment model where companies and businesses 'pay in' to sections of a gig employees traditional employment costs, offering the best of the gig employment model to both the worker and the entity. But that has yet to be seen.
If you're a business owner or a worker in the gig economy the most important thing you can do is to make your concerns and opinions heard to local legislators. Join the millions of conversations going on right now that would otherwise be drowned out by corporate lobbyists and deep pockets. Currently, the gig economy is the new 'wild west' with rules and regulations coming fast, but the voices of those impacted the most--the young man or woman trying to pay for college or a single parent trying to support a family while juggling multiple jobs, the small business dependent on contractors for fluctuating service in an already struggling economy--these voices are predominant in the gig economy and they're the backbone of not only the gig economy but our nation.

About ABC Legal Services
ABC Legal is the nation's leading service of process and court filing company and is the official process server to the U.S. Department of Justice. Docketly is a subsidiary of ABC Legal, providing appearance counsel on a digital, custom-built platform that smoothly integrates with our applications and services. ABC Legal's applications are cloud-based and compatible for use on desktop, browser, and smartphones. Our solutions and digital approach ensure process server partners, law firm customers, and their clients save valuable time and resources when serving legal notices safely and with maximum compliance, control, and transparency. ABC Legal is based in Seattle, WA, with more than 2,000 process servers throughout the U.S., as well as internationally in more than 75 countries. To learn more about ABC Legal, our solutions, and subsidiary company Docketly, visit www.abclegal.com.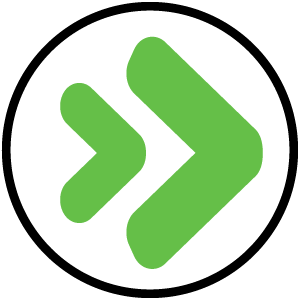 Written by
ABC Legal Services
ABC Legal Services is the leading service of process and court filing provider in the United States and employs an array of experts in service of process and legal technology. ABC Legal provides service of process in all 50 states and 77 countries.
Subscribe to email updates