David Kuntze lives in Richardson, Texas, and is a veteran Green Beret of the United States Army. He's been married to his wife, Sara, for 33 years, and together, they have six children and eleven grandchildren. Family is David's number one priority, so he appreciates how being a process server keeps him close to home.
What area do you serve? Mostly Dallas County, specifically Richardson and North Dallas, within five to seven miles from home. Also as far north as Collin County on occasion.
How long have you been a process server? I've been a process server for two and a half years.

What does a typical serve look like? For me, the typical serve starts with preparation either the night before or early morning before I hit the streets. First, I log into the app or ABC Legal's website to record any new jobs I've received, print them out following ABC's Covid guidelines, and organize them for delivery. The app also helps me route my day. Once in the car, I drive to the subject's location, park close or in front, walk up to their residence wearing my mask, knock on the door, back away, and hope someone answers. If they do, I identify myself as a process server who has court documents for them. Most people reach out to accept the documents.
How has the industry evolved since you started? ABC Legal has an AI developed app that is so much easier than filling out paper reports and proofs by hand. With the ability to press buttons and take pictures at the time of a completed attempt/serve, I can quickly move on to the next stop on my route. ABC Legal receives the results immediately, which results in me being paid within days instead of weeks or months. Bring on the tech!
Do you call first? No, I don't call the subject to be served first. I've tried, and people tend to think it's a scam or they try to avoid being served. Since my service area is a small circle, every location is only a few minutes away. I only call ahead if I've been unable to make contact at the provided location.
What's your opinion on classifying process servers as independent contractors or employees? I have always preferred being my own boss, setting my own hours and schedule, and fulfilling a mutually accepted contract for my labor and expertise. Finding a company that fulfills their side of the contract, as ABC Legal does, is refreshing and exhilarating.
How are you managing during the pandemic? Like most everyone else without work, it got financially tight there for a while. However, now that process servers are considered an essential service, it's much better.
What has been the most significant change? To me, the most significant change is the public's distrust of anyone not wearing a mask. It used to be that anyone wearing a mask was distrusted and feared with everyone's hands going up waiting to be robbed!
What's your favorite part of the job? I like driving around. Always have. I'm outside and behind the wheel, where I feel more in control of my life. I'm in charge of making my own decisions of what to do, where to go, and when.
What's your least favorite part of the job? Trying to maneuver through apartment complex parking lots.
Any lessons learned? There is no need to drive fast to get to my next serve attempt. A simple 35 to 40 mph on most streets is all that's necessary to have a full and financially satisfying day without giving my earnings away to a traffic ticket.
Do you have any indicators when it might be a more difficult serve? The younger generation is the most difficult to serve, especially if they're single, living alone or with their parents.
How do you ensure your safety as a routine practice? First, I trust that my Lord and Savior, Jesus Christ, and his angels will protect me from harm as long as I don't do anything foolish that would put me in harm's way. Secondly, I don't believe there is any threat to my safety working for ABC Legal.
How do you handle emergencies or natural disasters? Common sense. For instance, if it's raining so hard I can't see, like sometimes happens where I live, I pull over and take cover till it stops.
What's Your Advice to a New process server? Know yourself. Know your goals. Learn what is necessary to do your job effectively.
What legal requirements are there to work as a process server in your state? In Texas, it pays to get your State Certification since most attorneys and courts require it.
Any tips for finding success as a process server? Be prepared. Have everything you need when you get to the door. Follow the customer rules provided by ABC Legal. Don't take an irate individual or refusal to accept the documents personally. It's not you they're upset with.
Any good serving stories? Watch out for a strong wind and make sure you have a good hold of those documents, or a strong gust of wind could have you chasing down the street after them. Yep, it happened to me. Four or five houses later, they finally got caught by a bush. Another time, I rang the bell and knocked on the door several times as I could hear the TV on and someone talking. Just as I'm about to leave, figuring he's ignoring me or avoiding service, the door opens wide, and here is this guy wearing nothing but a small towel and covered head-to-toe in soap suds. He was holding his phone as he said with an attitude, "And I suppose you're here to serve me papers. It figures." I guess he was having a bad day.
About ABC Legal
With more than 2,000 process servers across the U.S. and 75 countries, ABC Legal is the nation's leading service of process and court filing provider, as well as the Acting Central Authority to the U.S. Department of Justice. Our digital approach saves valuable time and resources, and our cloud-based solutions are compatible for use on desktop, browser, and smartphones. Docketly — an ABC Legal subsidiary — provides appearance counsel on a digital, custom-built platform that smoothly integrates with our applications and services. Learn more at www.abclegal.com.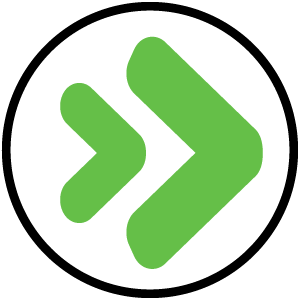 Written by
ABC Legal Services
ABC Legal Services is the leading service of process and court filing provider in the United States and employs an array of experts in service of process and legal technology. ABC Legal provides service of process in all 50 states and 77 countries.
Subscribe to email updates