We have exciting news!
At ABC Legal, we're constantly looking at ways to help our customers make better decisions--faster. This is why we've developed a new algorithm that combines service probability with details collected in the field by process servers. By doing so, we're able to decrease the time and effort in resolving service addresses--therefore increasing service rates. Process servers almost immediately experienced a decrease in attempts needed by 18% to get resolutions with increases in baseline service rates.
With NEW mobile App map routing, process servers save valuable time in serving with the most efficient route mapped out ahead of time. Simply follow the suggested routes and you'll spend less time completing more serves, further ensuring our customers their service of process is done in a safe, reliable and timely manner. How'd we do it? By asking process servers specifics on every attempt--analyzing data in real time to better predict the likelihood of success.
By constantly improving our mobile app, process servers end up getting more claimable jobs with the mobile app they use in the field. With the ease of use similar to a rideshare driver deciding when and where to give rides, process servers now have a similar ability to claim individual service jobs anywhere. What does this mean for our customers? It means an increase in available process servers to make attempts on their service orders by allowing for a larger range of full and part-time contractors.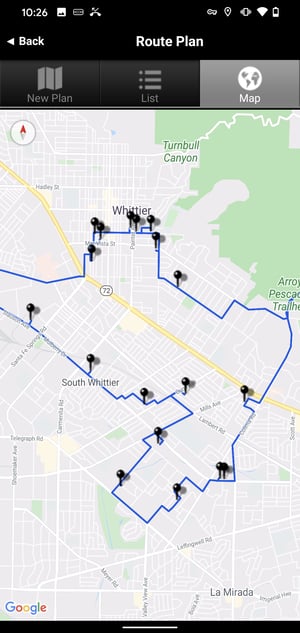 For process servers, their attempts are faster, allowing for a decrease in time to service--an additional benefits to the customer. As service processors can expect to see more jobs building in the coming months, our constantly adapting technology and updates to our mobile app are helping to prepare our process servers for whatever comes their way--further ensuring bulletproof service to ABC Legal customers!
Subscribe to email updates