What has ABC Legal done to address Covid-19?
To best accommodate the changing world we now live in, ABC Legal has implemented a COVID-19 Safe Service Procedure since reopening took place across the United States in May. In states with fastest rising cases, such as Florida, Texas and California (as well as every other state in the US) we are continuing to provide process servers with a Covid-19 safe service training program and replenishable safety kits including: masks, gloves, hand sanitizer, wipes and plastic bags for sealing the documents during their 24 hour quarantine and delivery. Additionally, we re-wrote many features in our mobile app to accommodate new issues in the field related to the pandemic, further ensuring successful process of service without sacrificing the safety of process servers and the communities they serve.
What is the impact of Covid-19 on ABC Legal?
With responsible Covid-19 safety procedures in place, we're able to continue providing our services to customers without delays or decreased success rates. For the month of June, ABC Legal saw a growth in completed services of nearly 100% month over month, as well as completing approximately 65% of the volume we saw pre-Covid. While Texas, Florida and California remain the states with the overall highest volume, ABC Legal saw the fastest growth for June in California, with a month over month growth of more than 300% in the state.
What we're experiencing now with the courts isn't all too different than what we experience (in a much more limited capacity) with hurricane shut downs, there are anticipated, unavoidable delays and some controlled chaos as work gets back to normal. For example, we're experiencing some newly submitted documents being processed before jobs that may have been filed weeks, or even months prior. However, the good news is we've seen dramatic improvements in these numbers over the last three weeks in Texas, California and Florida – which is indicative of courts completing their work on time.
What is the viewpoint of ABC Legal's Leadership Team?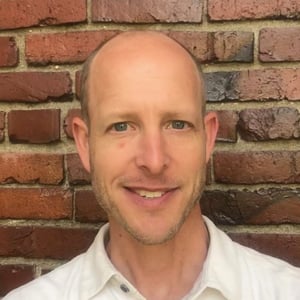 While addressing the court caseload and current service of process situations, Tim Dinehart, COO of ABC Legal said, "As a customer of ABC Legal you've likely heard of large 'check on filing' queues or something akin to issues with obtaining filed documents in our Legal Process as a Service (LPaaS) platform. I'd like to explain this, there is a task at ABC called 'check on filing' – this task is triggered automatically when our system recognizes that a filing of a particular type, at a particular court has not been completed within the expected time (where the expected time is learned based on recent history). This task exploded at ABC Legal in April and May, as it should have. Courts all over the country slowed down, or completely shut down and filings were not returned as they had been in prior months. This situation was out of our control at ABC Legal, and may have impacted your files along with every other filing in a court that didn't continue normal operations during this time period. This task in our platform is designed to be limited in scope. Filings are commonly expected to return without ABC Legal employee involvement, as only those experiencing unique issues are queued for human intervention. In this case, our queue was overrun as nearly every court passed by the learned history turn around expectations. But as those courts opened back up and resumed more normal processing, the work started showing up, and it continues to show up – which is driving our queues back to normal."
With numbers showing growth in every single market for the month of June, ABC Legal has been able to continue safe, reliable and successful service without interruption thanks to safety procedures already in place. In addition, our safe service procedures ensure your firm's reputation and liability are not at risk through our responsible service practices and procedures.

ABC Legal Services is the leading service of process and court filing provider in the United States and employs an array of experts in service of process and legal technology. ABC Legal provides service of process in all 50 states and 77 countries.
Subscribe to email updates