On March 27, Alexander Theoharis, General Counsel and V.P. of Compliance, ABC Legal Services, led one of the breakout sessions at the 2021 NALS Legal Technology Summit. The opportunity allowed a highly knowledgeable member of the ABC Legal team to share the company's expertise and experience in legal tech with workshop attendees. Hosted on a Saturday, the digital event was a chance for legal professionals, particularly legal support professionals, to meet and advance their understanding of the tools and trends that define legal technology today.


Special thanks to Alexander Theoharis, General Counsel and V.P. of Compliance
Summit Host: NALS
The event was developed by NALS, an organization for legal support professionals. NALS has a lengthy history, its founding dating back to 1929. Operating under the moniker - not the acronym - NALS is "…the association for legal professionals." Chapters at local and state levels provide legal assistants, legal secretaries, and paralegals with opportunities to network and connect with other professionals in similar positions across the country. The association takes pride in its diverse membership of 1.5K legal support professionals.
NALS is known for its education resources. The organization offers industry certifications for paralegals at different stages in their careers. These certifications include the Accredited Legal Professional (ALP) for entry-level professionals, Professional Legal Secretary (PLS) or Certified Legal Professional (CLP) for early-career individuals, and the Professional Paralegal (PP) certification for ABA-approved graduates or those with more than 5 years of paralegal experience. Members of NALS are also able to access various educational and professional resources throughout the year and get exclusive discounts for NALS events.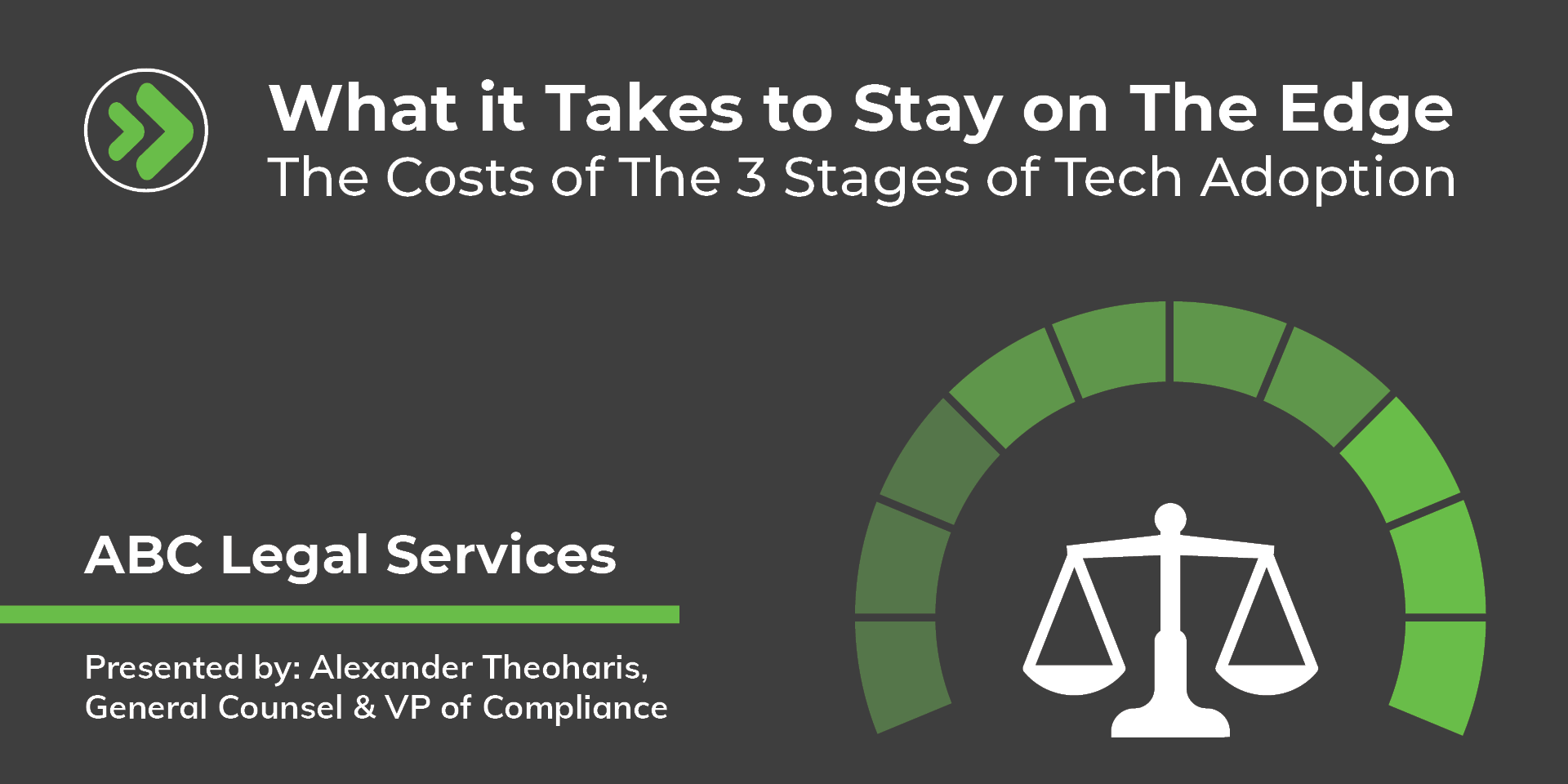 A recording of the event can be purchased on the NALS online store.
Topic: Legal Tech Adoption
The 2021 Legal Tech Summit was NALS's first technology summit, a compliment to their annual national conferences and educational meetings. The one-day workshop was designed to provide practical advice to legal professionals seeking to use technology to improve their everyday processes. The summit was sponsored by several legal services vendors including ABC Legal. Each of the sponsors provided support and content for the event, hosting short, independent educational breakouts in the form of case study sessions.
ABC Legal Services' case study session highlighted the different stages of technology adoption. Titled, "What it Takes to Stay on The Edge - The Costs of the 3 Stages of Tech Adoption" and hosted by Alexander Theoharis, the session simplified technology adoption into three categories - "behind the times", "In-sync", and "the bleeding edge". Alexander recounted relatable examples of the costs for staying at each stage, with stories taken from real legal industry experiences.
The example at the heart of the case study was the development of the ABC Legal Mobile App. The story of the app was presented as an illustration of how a legal company can reach and stay "at the edge" of legal technology. The case study discussed the effort that went into implementing the app and later, into using tech to continually enhance service of process. The discussion revealed what it takes to break new ground - and how legal firms can find their own ways to innovate, enhance, and optimize their processes with technology.
For interested legal professionals that did not make the live event, NALS provides the Case Study Sessions and Opening Learning Keynote Lab for purchase on their Online Store. If you are looking for NALS General CLE credits, you're in luck — the completed sessions count for 2 hours of "NALS General" CLE credit.
About ABC Legal
With more than 2,000 process servers across the U.S. and 75 countries, ABC Legal is the nation's leading service of process and court filing provider, as well as the Acting Central Authority to the U.S. Department of Justice. Our digital approach saves valuable time and resources, and our cloud-based solutions are compatible for use on desktop, browser, and smartphones. Docketly — an ABC Legal subsidiary — provides appearance counsel on a digital, custom-built platform that smoothly integrates with our applications and services. Learn more at www.abclegal.com.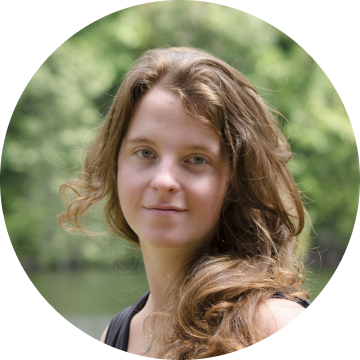 Written by
Heather Thomas
Product Marketing Manager, ABC Legal Services. Heather combines her natural curiosity and organizational skills to develop content and nurture stories at ABC Legal. A believer in good design and great brand experiences, she looks for opportunities to investigate, design, and create within the brand.
Subscribe to email updates