The delivery of documents is an important step in the legal process and one that if not done correctly can be costly and delay proceedings. ABC Legal is tested and trusted to serve documents. With nearly 50 years of experience in the industry, we have created systems and procedures designed to keep our customers protected not only during the service of documents, but afterwards with ironclad proof of service.
How ABC Legal Optimizes Success Before Service
ABC Legal draws on millions of cases, successfully served and validated with the right data to ensure delivery happens, defensibly. If lawful notice of a pending lawsuit or legal action is not provided to the defending party, your case can be delayed leading to additional costs and loss of time. Every attempt must be made in accordance with the service of process laws applicable to the case, court, and party being served.
If the party served (most often the defendant) challenges service and the process server made invalid attempts or misreported the delivery of documents, the case could be thrown out of court by the presiding judge. Compliance is critical for service of process. That is why it is a top priority at ABC Legal to stop non-compliance before it can occur—keeping you protected and your cases on track.
ABC Legal does not wait until after service is complete to audit attempts—we actively look for anomalies every day to ensure compliance. Our system reviews data on every attempt to detect any possible discrepancies. If anything is flagged on one of the thousands of attempts made each day, our human, in-house compliance team reviews the attempt and the process server in question. Through this process, we limit attempts that are not compliant with local laws and our high service of process standards, before they can impact the delivery of a customer's documents.
Partnering with ABC Legal is the best way to ensure your case stays on track!
How ABC Legal Confirms Attempts After Service
Beyond ensuring compliance, we give our process servers powerful tools to improve success on every service attempt.
Our app, ABC Mobile, creates a singular space for our process servers to perform all their tasks, such as: accepting documents for service, logging attempts, and even route planning. Our system can then confirm an attempt was made at the correct geographical coordinates, at an appropriate time, with images, and service notes to provide additional confirmation and transparency. All information gathered from our service attempts is available online, alongside a final proof of service in a customer's secure, account.
If service is ever called into question, ABC Legal implements an in-depth review of the associated process server notes, GPS data, and photographs. Additionally, as required, ABC Legal will obtain a sworn statement—a statement that someone makes under oath and swears to be true—by the process server regarding the service of documents. This ensures our customers' cases are not put on hold giving the legal professionals involved unrivaled peace of mind. When it matters, turn to the pros.
ABC Legal Process Servers
Before any process servers in our network can serve documents on behalf of ABC Legal customers, they must go through a training course and have any certifications required by the state(s) they operate in. They must also pass a background check.
Once in the field, process servers receive monthly feedback. This feedback informs them on what areas they are excelling in, and what areas, if anything, could be improved based on service data. It's feedback they don't get anywhere else. Additionally, we use their performance metrics to intentionally place more work with higher-performing individuals, to ensure your documents are always in great hands.
When considering who to trust with the important role of delivering your documents, ABC Legal knows how critical transparency and trust are. With so many factors that can cause bumps in the road, knowing the status of your serve and being backed by the national leader in service of process is the perfect recipe for peace of mind.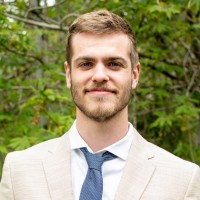 Written by
Clay Dinehart
Digital Marketing Coordinator, ABC Legal Services. Clay uses his creativity to build enjoyable online journeys for customers to find solutions that fit their needs. Dedicated to outstanding user experiences, he is always looking for ways to improve digital interactions.
Subscribe to email updates