ABC Legal is excited to announce that we'll be attending the Clio Cloud Conference this fall. ClioCon is best place to hear directly from legal professionals and legal tech leaders about the news and events impacting legal professionals today and in the future. We hope to see you there!
The ABC Legal integration will allow Clio users to place service of process orders with ABC Legal directly from Clio Manage, serve confidently with time-stamped GPS and photo evidence, and get real-time updates in Matter Notes.
Seattle, WA—[April 18, 2023]—ABC Legal,the largest network of process servers in the U.S., has an integration with Clio,a leading provider of cloud-based legal technology. Launched at the start of the year, the ABC Legal app connects to Clio via a secure API, allowing legal professionals to seamlessly access service of process in their case management system, from invoices and proof of service documents to real-time updates regarding service status.
Since 1974, ABC Legal has delivered over one million documents a year with a vetted network of over 2500 active process servers, making it the most extensive process service network in the United States. A cross-platform integration with Clio allows users to order and monitor service of process cases without leaving Clio Manage.With an accessible online platform, the ABC Legal app empowers legal professionals to simplify and streamline their legal operations, reducing manual data entry and management and saving them valuable time and resources.
"Like ABC Legal, Clio works to increase access to tools for legal professionals that allow them the flexibility to get work done when and where they need it done," said Brandon Fuller, ABC Legal's Chief Technology Officer. "That alignment is part of what makes this release and partnership so exciting. Our integration is the next step in optimizing service of process and streamlining operations for legal professionals."
Clio's cloud-based legal practice management, client intake, and legal CRM software streamline law firm operations, improves productivity, and enable legal professionals to increase their revenues from one central location. Trusted by over 150,000 legal professionals in 100+ countries and approved by 70+ bar associations and legal societies, Clio provides industry-leading security, 24/5 customer support, and an unparalleled app ecosystem—integrating with many solutions, now including ABC Legal.
"We are excited to welcome ABC Legal into the Clio ecosystem," said Jonathan Watson, Chief Technology Officer at Clio. "It is a partnership that brings greater efficiency and transparency to lawsuit procedures, empowering firms to take control of their cases. With Clio's commitment to enhancing our customers' experience, this integration will enable legal professionals to access the highest quality of service of process and court filing services available in the industry and seamlessly integrated into their workflow."
ABC Legal has the highest standards in the industry and a team of experts for support.
To get started, sign up for an ABC Legal account(or simply log in if you are already an ABC Legal user). Navigate to "Integrations", Connect to Clio, and authorize access between the accounts.
The ABC Legal integration with Cliois available now.
ABC Legal is excited to announce that we'll be attending the Clio Cloud Conferencethis fall. ClioCon is best place to hear directly from legal professionals and legal tech leaders about the news and events impacting legal professionals today and in the future. We hope to see you there!
About ABC Legal:
ABC Legal is the nation's leading service of process and court filing company. Our solutions and cloud-based approach ensure process server partners, law firm customers, and their clients save valuable time and resources while serving legal notices with maximum compliance, control, and transparency.
ABC Legal has over 2,500 active process servers in its network, making it the nation's largest network of qualified process server professionals. We lead the industry through innovation, outstanding product efficiency, and performance. Our standards are high – and we deliver.
Learn more about ABC Legal and optimizing service of process at www.abclegal.com.
Media Contact: Aaron Ellazar, Chief Marketing Officer, ABC Legal
800-736-7295
aellazar@abclegal.com
About Clio
Clio is transforming the legal experience for all by creating the world's leading cloud-based technologies for law firms—to keep lawyers and their clients better connected throughout the legal process. Firms of all sizes and practice areas use Clio products—Clio Manage,Clio Grow,and Lawyaw—to manage firm operations, streamline billing and payments, automate legal documents, and improve client experiences. Following its US$250M Series D funding, led by TCV and JMI Equity, and its US$110M Series E investment, led by T. Rowe Price Associates, Inc. and OMERS Growth Equity, Clio has made history by becoming the first legal practice management unicorn in the world. Learn more at clio.com.


Media Contact: Juliet Mafua, Senior Public Relations Specialist, Clio
1-800-347-8314
juliet.mafua@clio.com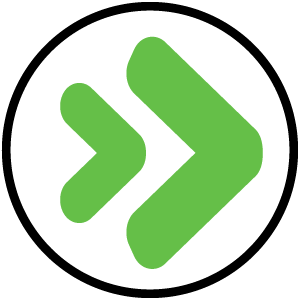 Written by
ABC Legal Services
ABC Legal Services is the leading service of process and court filing provider in the United States and employs an array of experts in service of process and legal technology. ABC Legal provides service of process in all 50 states and 77 countries.
Subscribe to email updates