On Wednesday, July 22, 2020, Nathan Willner of the National Creditors Bar Association (NCBA) hosted Nothing Normal about Getting Back to Normal, the second webinar in the NCBA's "Countdown to Conference" series. The main topic for discussion was COVID-19 and how courts, firms and legal services have adjusted, and will continue to adjust, to the changes in process and culture affected by the pandemic. Nathan was joined by three industry-leading legal panelists: Robert Markoff of Markoff Law LLC, ABC Legal's own Alexander Theoharis and David Tommer of Weltman, Weinberg & Reis Co.
Each panelist discussed the effects of the virus and preventative actions taken by their respective businesses. They were also prompted by Nathan Williner, their host, to look to the future and discuss the good and the bad in the potential long-term impacts of the virus. After Robert Markoff of Markoff Law LLC spoke to the current and future concerns of the court systems, Alexander Theoharis, General Counsel for ABC Legal, discussed the impact of the novel coronavirus on service of process.


How has COVID-19 Impacted Service of Process?
Theoharis described the challenges faced by process servers, who've become charged with serving legal paperwork to parties being sued, during a time when face-to-face interactions were largely frowned upon. He explained how ABC Legal, the nation's largest service of process company, faced a unique challenge when the virus struck. As a largely essential service, the company needed to continue operations as normally as possible. However, ABC Legal needed to accommodate public safety and health concerns on a nationwide scale. In addition to the risks seen by other professions that drop off documents or packages at a doorstep, Theoharis' team had to find ways to confirm contact without spreading the virus.

Implementing New Standards for Service of Process During Quarantine?
Theoharis continued, chronicling ABC Legal's pause in operations in March to assess and realign its procedures for a nation where states were just beginning to enter quarantine. To ensure safety for the process servers as well as those being served, the company outlined a safety protocol, ABC Legal's COVID-19 Safe Service Procedures. These procedures required the quarantine of documents sealed in plastic prior to service, the use of protective equipment during service, and the implementation of behavioral standards for interactions with those being served. ABC Legal took decisive action to ensure these measures were implemented, supplying process servers with protective materials and personal protective equipment.
"We sent all the equipment to our process servers free of charge so that they would actually have it and use it. We implemented new training. It's been a total shift to the way our job is done."
Theoharis remarked on the importance of collective efforts to make business and legal operations as safe as possible for everyone involved. Stepping up to tackle the problem at a large scale, ABC Legal publicly released their standards for serving documents during quarantine.
"We intentionally released our safe service procedures and encouraged other process service companies to use them. We really feel like everybody's in the same boat here, and anything we can do to reduce transmission is going to be helpful to all industries, not just process service."
In addition to ensuring that business could be conducted safely, there was a need to ensure that operations could continue in each region as regulations shifted. Theoharis described the challenge in dealing with the staggered closing. He alluded to an initial rush to ensure that the company was within each state's list of essential businesses.
"We applied for exemptions or clarifications with more than 100 different government bodies. We didn't want to be serving a single paper that was going to put our customers at risk."
He also referenced a continued need to confirm changes as reopening continues by locality.
A scientific solution: a vaccine or combination of protocols developed in the future that mitigate the impact of the virus on the population at large.
A social acceptance of risk: an agreement that the benefits of a greater reopening outweigh the costs.
A regional eradication: the elimination of the virus in specific areas with localities defining isolation measures appropriate to each location.
Webinar host, Nathan Williner shifted the discussion to the future and asked Theoharis his opinion, "how does this whole thing end?" Theoharis defined potential resolutions for the pandemic, noting that the final solution would likely be a combination of the three.

Moving Forward: Service of Process
Moving on to discuss the potential implications of the changes seen on the service of process industry, Theoharis noted that as the country adapts to the volatile presence of the novel coronavirus, several changes may be here to stay including:
Reduced notarization requirements;
Increased use of electronic or alternative service;
Increased options for validating service communication.
He expressed concern regarding certain increased risks, suggesting a need to be aware of the potential for additional location closures and an increase in claims against process servers as potential vectors for the virus.
Theoharis shared the previous speaker's optimism for these shifting standards to be used as an opportunity for change in a change-adverse space. He challenged listeners to utilize this time fully.
"In your own practice, look at the items that you can treat as an opportunity and start moving to take steps to seize that."
The webinar continued with an interview with David Tommer of Welman, Weinberg & Reis Co. He discussed the need his firm experienced to quickly comply with updating regulations and implement new processes and recommendations for safety in offices in the era of COVID-19.

Closing Thoughts
By limiting the ability to conduct business in person, COVID-19 created challenges within the legal industry. This disruption of in-person practice highlighted several vulnerabilities within the existing systems, where outdated technology slowed proceedings and localized regulations prevented streamlined adoption of procedures to keep processes in motion. Despite the disruptive nature of the virus, there was a sense that some of the recent changes might carry the potential to generate greater acceptance for the use of technology and electronic processes in judicial proceedings, thereby increasing accessibility.

About ABC Legal Services
ABC Legal is the nation's leading service of process and court filing company and is the official process server to the U.S. Department of Justice. Docketly is a subsidiary of ABC Legal, providing appearance counsel on a digital, custom-built platform that smoothly integrates with our applications and services. ABC Legal's applications are cloud-based and compatible for use on desktop, browser, and smartphones. Our solutions and digital approach ensure process server partners, law firm customers, and their clients save valuable time and resources when serving legal notices safely and with maximum compliance, control, and transparency. ABC Legal is based in Seattle, WA, with more than 2,000 process servers throughout the U.S., as well as internationally in more than 75 countries. To learn more about ABC Legal, our solutions, and subsidiary company Docketly, visit www.abclegal.com.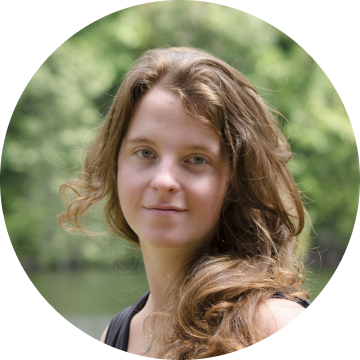 Written by
Heather Thomas
Product Marketing Manager, ABC Legal Services. Heather combines her natural curiosity and organizational skills to develop content and nurture stories at ABC Legal. A believer in good design and great brand experiences, she looks for opportunities to investigate, design, and create within the brand.
Subscribe to email updates