Since the year 2000, Marriage rates have slowly declined from a rate of 8.2 per 1,000 total population to 6.5 in 2018, per the National Center for Health Statistics (CDC). As for divorces and annulments, that rate has also declined from a rate of 4.0 per 1,000 total population to 2.9 in 2018. While the differences in legal grounds and consequences of divorce vs. annulment arise from the same conceptual difference, a divorce ends a marriage. In contrast, a legal annulment asserts that a valid marriage never existed in the first place. A legal annulment is not to be confused with a religious annulment; the latter has no legal effect.
Here we examine the differences in the legal concept of divorce and annulment in the first part of our three-part series on divorce titled Deeper Dive: Understanding Legal Divorce.
Primary Differences Between Divorce and Annulment
The differences in the legal grounds and consequences of divorce vs. annulment arise from the same conceptual difference -- a divorce ends a marriage. In contrast, an annulment asserts that no valid marriage ever existed in the first place. If you're in a marriage that you wish to leave, there are two possible ways: divorce or annulment. Although most couples choose divorce, an annulment is a better option for one or both spouses under certain circumstances. Legal annulments are rare, and the consequences of an annulment differ significantly from the effects of a divorce. Let's dive deeper into this issue by looking at legal justifications for an annulment.
Legal Justifications for Annulment
The legal justifications for annulment vary from state to state. Some of the most common grounds include:
Bigamy-one spouse was married to someone else at the time of the marriage.
Incest-after marriage, the couple discovers that they are close relatives to each other.
Duress-an example would be a "shotgun wedding".
Minority-at least one spouse was too young to marry.
One spouse defrauded the other- an example would be when one spouse is proven to have lied and instead intends to use the marriage to obtain some sort of nefarious gain.
The husband was impotent, and the other spouse did not know of this condition before the marriage.
Annulment in Contrast with Divorce
All US states allow no-fault divorce, which allows either spouse to justify divorce by citing irreconcilable differences without specifying the nature of those differences. A few states allow the use of covenant marriages as a way around a no-fault divorce. Specific grounds, such as adultery, must be proven by the spouse seeking divorce before the marriage can be dissolved.
Burden of Proof
It is said that one party bears the burden of proof when the law places the responsibility of proving the grounds for legal action on that party. Typically, the person seeking a change in a legal relationship, such as a marriage, bears the burden of proving that the change is justified. It is the responsibility of the spouse seeking an annulment to prove that one of the foregoing grounds exists. Without enough evidence in favor of the existence of adequate grounds (higher than 50/50 likelihood), an annulment will not be granted.
As for a covenant marriage, a type of marriage available only in Arizona, Arkansas, and Louisiana, both spouses promise they will participate in counseling before filing for divorce and agree to a longer waiting period before the divorce is legally final. As is the case with an annulment, it is the responsibility of the party seeking to dissolve a covenant marriage to prove that sufficient grounds exist to justify dissolution.
There is no burden of proof needed for the dissolution of a no-fault divorce. All that is required is that one party simply wants a divorce.
Procedure to Obtain a Divorce vs. Annulment
The procedure for obtaining a divorce and the procedure for obtaining an annulment are similar. One spouse files a petition with the court, a hearing is held, and the judge issues an order. Generally speaking, a divorce starts with a divorce petition regardless of your state of residence. The petition is written by the petitioning spouse (or their legal counsel) and served on the other spouse. It's then filed in the county where one of the spouses resides, regardless of where the marriage was held. While not mandatory to hire legal counsel before obtaining a divorce, legal separation, or annulment, it is highly advised. Take into consideration the legal complexities of child custody, support, and the division of assets--all things that rely heavily on the understanding of the law and your rights.
Serving the Divorce Petition
Service of process takes place when the petitioning spouse serves the divorce papers or the petition (summons) to the other spouse. It's important this phase of the divorce is handled to the letter of the law in your jurisdiction.
Learn more about service of process for divorces here.If you are unsure or have questions, please contact us for more information on service of process for divorce.
The Final Steps of Legally Terminating a Marriage
In a divorce, both spouses will be required to disclose any and all information regarding combined and personal assets, liabilities, income, and expenses. If uncontested and spouses agree on the terms of the divorce, all that will be left to do is the filing of legal documents and paperwork. Once the court enters the final judgment, the marriage is legally terminated or dissolved--given the state's waiting period. However, if spouses cannot come to an agreement, arbitration or a trial will occur. This, of course, would be the last resort, and the need for legal counsel is greatly heightened.
In the instance of a legal annulment, a judge can refuse to grant the annulment, but a refusal to grant a no-fault divorce is almost unheard of. In an annulment, issues such as child custody and child support must be resolved in much the same manner as they are in a divorce. Generally, in an annulment, neither party can claim spousal support. Additionally, property division is radically different in an annulment than in a divorce. Instead of applying the governing divorce principles of community property or equitable division, the court tries to leave each party in the same position they were before the wedding was held.
Paul Simon was right -- there are, indeed, "50 Ways to Leave Your Lover" -- 51 if you include the District of Columbia. Although divorce laws, including those regarding service of process, the process by which your spouse is notified of the divorce proceedings, are broadly similar across the various states, significant differences remain. As would be with any legal agreement, consideration, and thought are sincerely advised. It is highly recommended to obtain the advice of legal counsel in regards to your local laws.
For more specifics on service of process for the dissolution of a marriage, check out our guide on service of process for divorce or part 2 and part 3 of this series, which break down regulations and rules on this very topic state by state. If you have questions about service of process or are interested in obtaining service of process contact ABC Legal Services here.
The information on this page does not constitute legal advice and is for general, informational use. Due to the changeability of laws, the information on this page may not reflect the most recent local laws. Always consult current legal and civil codes in your area for the most accurate information.
About ABC Legal Services
ABC Legal is the nation's leading service of process and court filing company and is the official process server to the U.S. Department of Justice. Docketly is a subsidiary of ABC Legal, providing appearance counsel on a digital, custom-built platform that smoothly integrates with our applications and services. ABC Legal's applications are cloud-based and compatible for use on desktop, browser, and smartphones. Our solutions and digital approach ensure process server partners, law firm customers, and their clients save valuable time and resources when serving legal notices safely and with maximum compliance, control, and transparency. ABC Legal is based in Seattle, WA, with more than 2,000 process servers throughout the U.S., as well as internationally in more than 75 countries. To learn more about ABC Legal, our solutions, and subsidiary company Docketly, visit www.abclegal.com.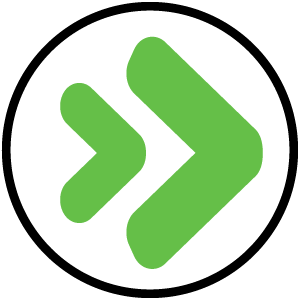 Written by
ABC Legal Services
ABC Legal Services is the leading service of process and court filing provider in the United States and employs an array of experts in service of process and legal technology. ABC Legal provides service of process in all 50 states and 77 countries.
Subscribe to email updates