During times of crisis such as the never-ending cataclysms of 2020, predatory lending practices unfortunately tend to rise as they seek advantage over consumers in desperate financial situations. Generally, predatory lending involves using financing terms that makes it impossible for the borrower to repay a loan, with additional costs and fees based on this unfair situation.
With the pandemic having cost millions of Americans their jobs and many governmental financial safety regulations not universal in covering this problem, we expand on our financial based knowledge information by recognizing these abusive loan practices and how to avoid them.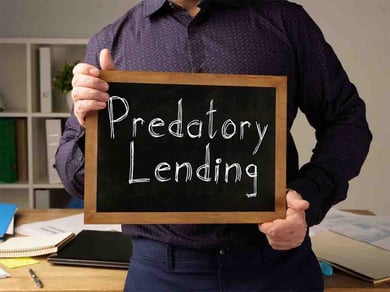 What are Common Predatory Lending Practices?
The underlying scheme of predatory lending is to use purposely difficult loans to trap borrowers. Numerous predatory practices can accomplish this goal, and consumers must know their legal rights if ever caught up in one of these situations.
Risk-Based Pricing: Lending money to the highest risk borrowers on the market at interest rates so high they will likely default and then can lose their property.
Asset-Based Lending: This practice has another name, equity stripping, where a lender will base a loan on the equity built into your home and purposely set high-interest payments so that you end up in foreclosure, and they get your property.
Balloon Payments: Balloon loans involve initial, low payments that lead up to a

one-time big payment

for the final balance due. This practice is only predatory if the balloon payment terms are hidden from the borrower until the signing, essentially putting one under last-minute pressure to just accept the terms.
Prepayment Penalties: On their face, prepayment penalties are not predatory and are pretty common for many types of home or car loans being paid off prematurely. Lenders want to get the maximum interest agreed upon, so this penalty is to discourage early pay off. Predatory practices using prepayment penalties involve exorbitantly higher than average penalty percentages.
Loan Flipping: This is a typical tactic of payday lenders where customers, unable to afford the current loan agreement, will refinance a new loan to get more time to pay off the debt. Every time they do so, the company will add on new financing fees while keeping the new terms just as impossible to meet.
Bait and Switch: This predatory practice involves inadequate disclosure of loan terms whereby a borrower believes they are receiving a particular loan type only to have it switched for another with different terms at signing.
Loan Packing: Extra service add-ons for loans, especially those not necessary or wanted by the consumer, are considered loan packing. These offerings become predatory when the lending company insists these must be included to qualify or are legally necessary.
Negative Amortization: Negative amortization comes with several names, including deferred interest mortgages. This is where monthly payments only cover the interest so that the principle never gets paid and continues accruing interest.
Reverse Redlining: Redlining is a term that refers to discriminating against low-income and minority neighborhoods by refusing to offer these areas financial products like home loans, which is illegal. Reverse redlining purposely focuses on these discriminated against communities and offers products at outrageously high-interest rates and with predatory lending terms.
Are There Warning Signs for Predatory Lending?
Recognizing predatory lending can be difficult, especially if the borrower is in a financially vulnerable situation that is an emergency. The pandemic has put many Americans out of work and unable to maintain their mortgage payments, which jeopardizes their home stability and credit.
Financial planning experts and debt management counselors suggest the following as red flags:
Sounds to easy to qualify;
unknown or vague actual cost;
interest rates and fees outside the industry norm;
lack of licensing;
no credit check financing;
and doesn't report to the credit bureau.
The lender is on the FTC Scam Alerts list or the Consumer Complaint Database maintained by the CFPB.
How Can Consumers Avoid Predatory Lenders?
While the red flags above are a good starting point, there are steps borrowers should take to protect their consumer rights when shopping around for a loan.
Know your budget;
consider several options;
question, question and question!
Don't hurry;
and first and foremost; forgo lenders with all of these glaring red flags! (too good to be true is just that)
At the end of the day, borrowers must perform due diligence when evaluating financial products and have the know-how to recognize a predatory lender. This extra effort will help create a positive lending experience and benefit both the creditor and the consumer.
About ABC Legal Services
ABC Legal is the nation's leading service of process and court filing company and is the official process server to the U.S. Department of Justice. Docketly is a subsidiary of ABC Legal, providing appearance counsel on a digital, custom-built platform that smoothly integrates with our applications and services. ABC Legal's applications are cloud-based and compatible for use on desktop, browser, and smartphones. Our solutions and digital approach ensure process server partners, law firm customers, and their clients save valuable time and resources when serving legal notices safely and with maximum compliance, control, and transparency. ABC Legal is based in Seattle, WA, with more than 2,000 process servers throughout the U.S., as well as internationally in more than 75 countries. To learn more about ABC Legal, our solutions, and subsidiary company Docketly, visit www.abclegal.com.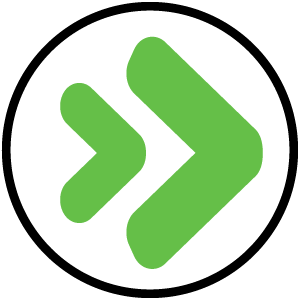 Written by
ABC Legal Services
ABC Legal Services is the leading service of process and court filing provider in the United States and employs an array of experts in service of process and legal technology. ABC Legal provides service of process in all 50 states and 77 countries.
Subscribe to email updates