Eviction and Foreclosure Moratoriums
The outbreak of the Coronavirus pandemic has dealt a blow on the global economy and the world at large. In a bid to keep homeowners and tenants in their homes as they survive the adverse effects of the global pandemic, the United States government enacted the federal eviction and foreclosure moratorium laws across the country. Recently, the US Department of House and Urban Development extended the moratorium on foreclosure and eviction on homes. The Secretary of the HUD, Dr Ben Carson, stated that "the foreclosure and eviction extension means that American families will not have to worry about losing their homes as they work to recover from the financial implications of Covid-19"

Eviction and Foreclosure Moratoriums at the State Level
In order to aid individuals and businesses affected by the pandemic, Congress passed the Coronavirus Aids, Relief and Economic Security (CARES) Act. Section 4024 of the CARES Act provides for a temporary moratorium on eviction as well as other protections for tenants in certain rental services with federal assistance. The purpose of these protections is to relieve the public health repercussions and prevent tenant's displacement during the pandemic. Several states in the US have followed up with this act by imposing state laws to limit house foreclosures. For instance, California introduced the Emergency Rules of California Rules of Court on the 6th of April, 2020. Rule No.2 of this provision suspends judicial foreclosure. It stays all judicial proceedings on mortgages or deeds of trust, including an action for deficiency. Also, an Executive Order from governor Gavin Newsom in CA on the 16th of March, 2020, suspended state preemption of local government regulation of eviction.
In addition, the state of Colorado introduced the Governor's Executive Order 2020-12 on 20th March 2020. This order extends for 30 days the deadlines to cure and to redeem under the Colorado foreclosure statute. Also, in the state of Massachusetts, the house of assembly enacted the Massachusetts House Bill 4647. This legislation mandates a moratorium on foreclosures-related eviction and requires that mortgagees grant forbearances with prescribed terms. In Nevada, the Governor's Declaration of Emergency Directive 008, issued on the 29th March 2020, prohibits the initiation of foreclosure and evictions based upon default under a mortgage until the emergency declaration terminates. In Florida, Governor Ron DeSantis on July 29, 2020, extended any statute providing a cause of action for eviction for non-payment of rent related to the Covid-19 outbreak. Also, the Supreme Court of Florida suspended the issuance of writs of possession.
These are examples of state-imposed regulations to foreclosure and eviction moratoriums. Thus, states and local governments continue to adopt new measures in working with the federal act.

Acts Allowed and Prohibited for Landlords and Banks by Foreclosure Moratorium
It's pertinent that banks (lenders), landlords, homeowners and renters understand whether any foreclosure/eviction moratoriums apply in determining the appropriate course of action during this period. This vital information will enable all involved parties to renegotiate the terms of their lease or loan agreements. Landlords, homeowners and renters are protected to a certain extent if they have or live in an apartment with a federally backed mortgage, which covers over two-thirds of residential mortgage loans across the United States. Find out whether or not your place is covered by eviction and foreclosure by accessing the National Housing Preservation Database (NHPD).
Be aware: upon enactment of eviction moratorium laws, the obligation to pay rent and mortgages was suspended, but not obliterated.




Rights of Renters and Homeowners under Eviction

Moratoriums
Generally, moratorium laws stipulate and protect the rights of homeowners and tenants in a number of ways. The law temporarily stops the eviction of tenants from their homes during this period. That is, they will not receive a notice to quit, vacate or move from their landlords. Also, the courts cannot issue the execution of eviction orders. However, these rights apply to civil matters only.
On the other hand, landlords can pause the payment of mortgage fees to banks. The latter will agree to put the house owners under a "mortgage forbearance" program. This prevents the bank from filing negative reports to credit reporting agencies. Also, landlords are still entitled to their rental payments.



Impact of Foreclosure Moratoriums on Consumer Credit Scores
Ordinarily, consumers who fail to meet up with credit payments are usually reported to credit reporting agencies. The moratorium has helped in safeguarding consumer credit scores during this period. This provides leverage for consumers to contact their lenders upon the inability to pay and renegotiate the terms of the mortgage payments.
Pending Foreclosure Cases in States
According to the Q2 2020 Vacant and Zombie Foreclosure Reports, pending foreclosure cases fell by 8.8 percent over the second quarter of 2020 due to the enactment moratoriums nationwide, while vacant properties under foreclosure remain stable at around 3 percent. This shows there continues to be a large share of vacant houses awaiting foreclosure in the United States. ATTOM Data Solutions reported that Ohio has the highest pending cases, with 6.8 percent of empty foreclosures. New Mexico accounts for 5.5 percent, Indiana had for 4.8 percent, Illinois had 4.7 percent and Iowa had 4.5 percent of pending foreclosures.

Best Practices for Eviction and Foreclosure Moratoriums
The following are the best practices to assist communities and advocates in formulating and imposing eviction moratoriums:
Origin of Moratorium: A legislative body could enact a law establishing a moratorium. Where this is realistic, courts could establish moratoriums (either by order of the state's highest court or on a court-by-court basis). Then governors or mayors may have the ability to impose moratoria by declaration, usually through the invocation of emergency powers

.

Method of Restraint: A major issue is determining what the moratorium covers, as this varies from one jurisdiction to another. The moratorium may look different and have to differ implications for the parties based on the processes that are restrained and those which are allowed to continue.
Duration: The Coronavirus continues to expand and the duration of the pandemic is neither known nor reliably predictable. Therefore, any time limit for an eviction moratorium would be arbitrary at this point. Governments and housing providers should be prepared to delay the evictions of tenants.
Criminal Activities: Crimes committed by the tenants are sufficient grounds for eviction. The landlord will be justified to eject a renter who violates the criminal justice system.

About ABC Legal Services
ABC Legal is the nation's leading service of process and court filing company and is the official process server to the U.S. Department of Justice. Docketly is a subsidiary of ABC Legal, providing appearance counsel on a digital, custom-built platform that smoothly integrates with our applications and services. ABC Legal's applications are cloud-based and compatible for use on desktop, browser, and smartphones. Our solutions and digital approach ensure process server partners, law firm customers, and their clients save valuable time and resources when serving legal notices safely and with maximum compliance, control, and transparency. ABC Legal is based in Seattle, WA, with more than 2,000 process servers throughout the U.S., as well as internationally in more than 75 countries. To learn more about ABC Legal, our solutions, and subsidiary company Docketly, visit www.abclegal.com.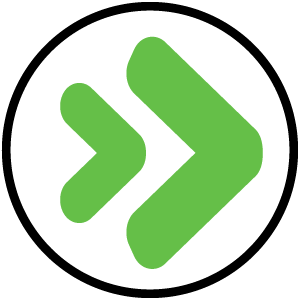 Written by
ABC Legal Services
ABC Legal Services is the leading service of process and court filing provider in the United States and employs an array of experts in service of process and legal technology. ABC Legal provides service of process in all 50 states and 77 countries.
Subscribe to email updates