Release Notes is our semi-weekly update that highlights recent process service and e-filing improvements so you can easily stay up to date on what's new.
Calculate Court Venues in New Mexico
You can now calculate the correct court for civil filings in New Mexico District Courts. Calculations can be made individually or by batch by uploading a data file and downloading results. Access court venue search from the reports menu after logging in.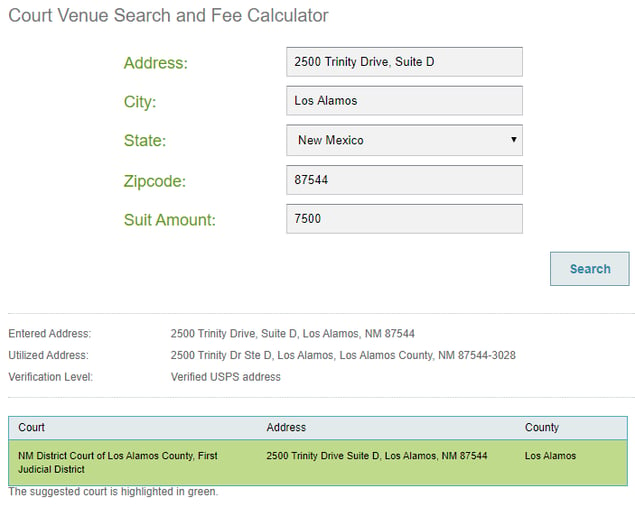 Capture Even More
Detail on Each Attempt
We have added a handful of specific attempt outcomes to ABC mobile so that we take immediate and appropriate action when they are reported. These include uniquely identifying:
when a subject is incarcerated,

when they are recently divorced and no longer co-reside,
when they have a chronic illness, or
when they encountered a dangerous or hostile situation
These updates allow ABC Mobile to instantly notify customers, stop service, or re-dispatch to local law enforcement.
Updated Forms for Flawless Filings
We are always alert to changing court requirements, including changes to the forms courts require for Proofs, Motions, and more. Our recently updated forms include:
Rule 106 Orders Authorizing Alternative Service Affidavits in Harris County 334th Judicial District and Dallas County 101st Judicial District.
Motion Authorizing Alternative Service in Illinois
Small Claims Proof of Service in California
Proofs of Service in Georgia
Alias/Pluries Form in Florida
Requests for Citation in Texas
Required e-filing documents in Santa Clara County, California
Alternative Service Forms in Maryland
Declaration of Service by Posting in Arizona
Subscribe to email updates