Starting next week, we will be launching a new series on the ABC Legal Blog to bring you product and service related content on a recurring basis. There will be deep dives into our services, answers to commonly asked questions, thoughtful checklists of best practices and key trends to keep you on at the top of your game and on top of what is current in the legal tech and legal services industry.
Collected under the tag "Between the Lines" with Heather Thomas, this series will explore the product and service offerings at ABC Legal Services from a variety of angles, diving into what you need to know to be in-the-know. Below is a preview of the types of posts that will be covered by the series and a snapshot of some prospective explorations.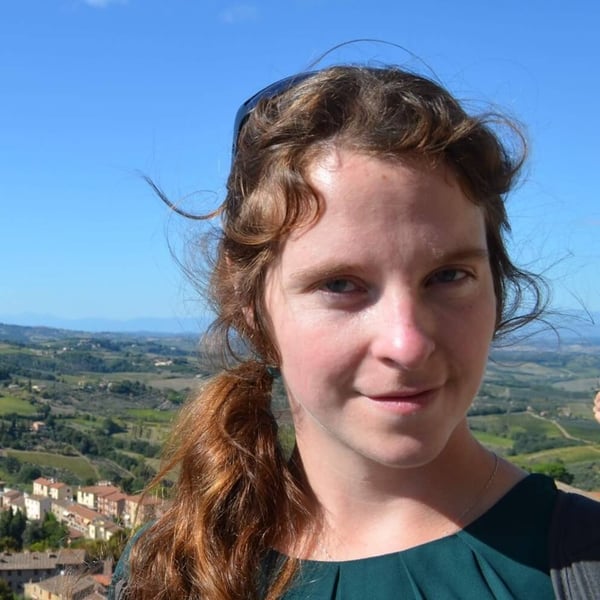 Heather Thomas, searching far and wide to bring you the most up-to-date insight and valuable knowledge in the legal services industry.
Deep Dives into Product and Service Offerings
We want to enable our readers to make the most informed decisions possible regarding our products, services and industry-related tech. For example, What are the top services that can be utilized by firms with collection cases that optimize service speed? Learn about these products and services at ABC Legal Services from the minds behind our magic. We'll have overviews and in-depth discussions about how things work, how services and tech intermingle and integrate. Get engaged with thorough descriptions taken from people who construct and instruct our services and discover details in interviews with the team members who make it happen here at ABC Legal Services. In our new series, "Between the Lines" we'll explore service of process, e-filing, investigations, international services and much more.
Your Questions About Legal Services, Answered and Explained
In addition to broader explorations, the series will provide explanations for the queries we find ourselves answering most frequently. Have you ever wondered, Who can serve your cases and why? Get answers to your questions about the who, what, why and how in our industry. We'll start by showcasing answers to frequently asked questions about our products and services and will curate similar lists of relevant industry FAQs. Learn what makes our processes unique and untangle topics like the benefits of an API connection and, how can skip-tracing improve service?
Learn answers to questions you may not have thought to ask, such as the value of venue protection and venue selection, or what can be done to increase serve rates?
Additionally, look for more detailed articles about topics such as where ABC Legal Services offers e-filing and how, and with what frequency our customers get updates from our process servers (and why that matters).
Get the Most Out of Legal Services and Legal Technology
"Between the Lines" will take a look at the services and tech in the legal industry more broadly and distill data to give you quick reads on important topics. Such as, a list of the top reasons to switch to e-filing if you have a choice in your state? Discover curations of best practices, recommended tips and rising trends. Research and the years of expertise around legal services and legal tech found at ABC Legal Services will guide and inform this content. Find the top capabilities to look for in a service of process provider, what you can do to optimize your e-filing speed and accuracy and what to have ready to expand service to new locations. See how your company's tech stacks against the top technologies to implement in a legal firm, confirm that you are aware and prepared for recent changes in legal technology, and check to see if your firm is maximizing its filing capabilities.
"Between the Lines" is meant to inform and empower your decisions around legal tech and help you get to know the people and processes powering ABC Legal Services' products and services. Subscribe to the blog to stay up-to-date with our products, legal services and the legal tech industry.
Check back next week for our first official installment of "Between the Lines" starting next week October 13th.
About ABC Legal Services
ABC Legal is the nation's leading service of process and court filing company and is the official process server to the U.S. Department of Justice. Docketly is a subsidiary of ABC Legal, providing appearance counsel on a digital, custom-built platform that smoothly integrates with our applications and services. ABC Legal's applications are cloud-based and compatible for use on desktop, browser, and smartphones. Our solutions and digital approach ensure process server partners, law firm customers, and their clients save valuable time and resources when serving legal notices safely and with maximum compliance, control and transparency. ABC Legal is based in Seattle, WA, with more than 2,000 process servers throughout the U.S., as well as internationally in more than 75 countries. To learn more about ABC Legal, our solutions, and subsidiary company Docketly, visit www.abclegal.com.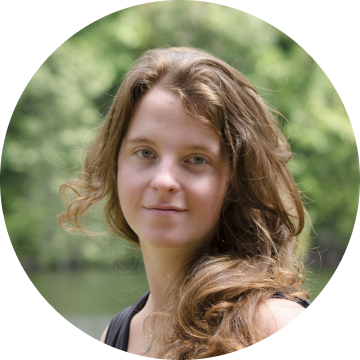 Written by
Heather Thomas
Product Marketing Manager, ABC Legal Services. Heather combines her natural curiosity and organizational skills to develop content and nurture stories at ABC Legal. A believer in good design and great brand experiences, she looks for opportunities to investigate, design, and create within the brand.
Subscribe to email updates