After getting hurt in a car accident or suffering harm due to the negligence of another individual or company, it becomes highly critical to understand the process of filing a personal injury claim. From the initial stage of filing a complaint to reaching a settlement, an experienced personal injury attorney can go a long way in speeding up this complicated process and preventing errors that could jeopardize your case.
Understanding personal injury claims begins with the basis for your suit's liability and demonstrating an appropriate strategy as to how you'll pursue your case.
The Basis for a Personal Injury Case
While negligence is the primary basis for many personal injury suits, it's not the only one. With advancements in medicine, manufacturing and other high-demand industries, strict liability has increasingly become a larger area of focus in tort law. When consumers receive injuries from defective products, strict liability is a crucial aspect of a victim's personal injury case in such matters.
When discussing liability in a claim, this is about the legal responsibility of a party relating to the events causing injury. For a victim to prove their case of the other party's negligence or liability, the following factors need to be demonstrated:
Owed a duty of care to the injured party;

breached their responsibility for care;

injuries were a direct result of this breach;

the liable party has the ability to pay for the damages caused by the victim's injuries.
What Types of Personal Injury Cases are Filed?
While every personal injury case is unique to its own circumstances, an experienced attorney could bring several types of suits on your behalf to recover the compensation you're due for damages.
Listed below are brief descriptions of some of the case types, and how they might apply to your case:
Workplace accidents devastate workers and their families every day. Injuries that commonly occur on the job are often related to hazardous materials, dangerous workspace environments, trips and falls.
Personal injury suits frequently come from car accidents due to the insurance company refusing to compensate the victims, and even when policy coverages are not enough to cover ongoing care needs from injuries.
When surgeons, physicians, or other medical personnel cause damage to your well-being, whether physical or emotional--this type of lawsuit will directly confront their negligence and seek compensation for your suffering.
Cases concerning product liability, where a defect or misrepresentation caused harm, often include numerous victims who purchased the same product.
This is simply a small sampling of the many types of personal injury suits that individuals rely on to seek compensation for their loss and damages after another party causes them harm. Cases involving dog bites, birth accidents, neglectful care at a nursing home and other devastating incidents that leave one harmed deserve compensation.
Is There a Statute of Limitations for Filing a Suit?
Personal injury lawsuits are subject to statutes of limitations as set forth by the states holding jurisdiction on the case. These deadlines are strict for filing suit and can vary depending on the type of claim brought to court. If this cut-off date has passed before you take action, there is a high likelihood of dismissal.
It's critical to understand that most states start running the clock on the statute of limitations for personal injury cases from the day one gets hurt. Additionally, there's a discovery exception in some jurisdictions when it comes to these statutes under specific circumstances. It's possible to extend filing deadlines when the victim may not realize that:
They are hurt and/or,

the injury is a result of the alleged defendant's actions, and

they don't realize any of these factors until after the statute of limitations has passed.
Don't Navigate a Personal Injury Suit Alone
Personal injury claims can be a complicated process with numerous laws and procedures affecting your case's outcome. Understanding this process and choosing an experienced personal injury attorney to represent your interests and negotiate a settlement will allow your claim a better chance of overall success.
About ABC Legal Services
ABC Legal is the nation's leading service of process and court filing company and is the official process server to the U.S. Department of Justice. Docketly is a subsidiary of ABC Legal, providing appearance counsel on a digital, custom-built platform that smoothly integrates with our applications and services. ABC Legal's applications are cloud-based and compatible for use on desktop, browser, and smartphones. Our solutions and digital approach ensure process server partners, law firm customers, and their clients save valuable time and resources when serving legal notices safely and with maximum compliance, control and transparency. ABC Legal is based in Seattle, WA, with more than 2,000 process servers throughout the U.S., as well as internationally in more than 75 countries. To learn more about ABC Legal, our solutions, and subsidiary company Docketly, visit www.abclegal.com.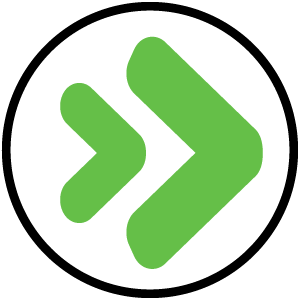 Written by
ABC Legal Services
ABC Legal Services is the leading service of process and court filing provider in the United States and employs an array of experts in service of process and legal technology. ABC Legal provides service of process in all 50 states and 77 countries.
Subscribe to email updates