As part of ABC Legal's Deep Dives into common law, legislation and legal trends, we are diving into a series of articles on the topic of eviction, starting with an overview of eviction and the legal process associated with it.
What Does Eviction Mean?
Eviction is a common-law term that refers to the process of removing a tenant from a property that he or she may no longer inhabit. It is a legal process regulated by local laws and regulations. There are some federal laws; however, laws at that level are predominantly advisory, apart from those that govern discriminatory practices in property rental.
As a landlord, it is essential to find out what local laws are in place in an area to protect a property owner, as well as the protections owed by the owner to the tenant. As a renter, it is crucial to understand Tenant's Rights and, when in doubt about a situation or facing eviction, to seek appropriate legal counsel, potentially a specialist, such as an eviction attorney. There are several online resources to find your local Tenant's Rights and visit the US Department of Housing and Urban Development (HUD.gov) site. Understanding the laws in place for all parties can help either party navigate the daunting process of eviction.
Where Do Evictions Happen?
Evictions can happen anywhere. The affordable housing crisis is related to eviction, which tends to significantly impact lower-income families, with a noticeable risk to low-income women of color. In one of the most comprehensive collections of nationwide data available, the EvictionLab is a great resource to see how eviction rates shifted from 2000 to 2016. While each state has its high-eviction areas, the concentration of evictions in the Southeastern United States has increased recently, focusing on the areas around the capitals of South Carolina and Virginia.
What Are Reasons for Evictions?
Common, valid reasons for eviction include:
Failure to pay rent;
Violation of lease terms or local occupancy ordinances;
Lease expiration;
Unacceptable reasons for eviction:
Discrimination against race, color, religion, sex, familial status, or national origin
Certain circumstances allow for eviction without specific cause; however, there are regulations regarding the notice that must be provided to a tenant in such cases. These tend to occur more frequently with monthly renting options or end-of-lease situations. Twenty to sixty days of notice is typically given to the renter in these cases.
Why does Eviction Take So Long?
Eviction is a legal process. Specific steps and regulations must be adhered to for the process to be valid. Both the renter and landlord should be aware that the eviction must be conducted voluntarily or under a court order.
Most localities no longer allow self-help evictions. Instead, the landlord must sue to evict the tenant. The following are categorized as self-help eviction practices and are not legally permissible in most areas:
Forcibly remove the tenant;
Forcibly remove the tenant's property;
Change locks or lock out the tenant;
Shut off essential utilities;
Unduly harass the tenant;
Landlords will often meet with concerned parties regarding violations or late payments; however, this is not required prior to serving the notice of eviction.


What Are The Steps in the Eviction Process?
Notice
Court Proceedings
Removal
Change of Ownership (Foreclosures)


What is a Notice to Quit?
Landlords must serve a written notice of termination to the tenant. Known as an eviction notice or more formally, a Notice to Quit, the written notice intends to officially alert a tenant to the landlord's desire to remove them from the property. Common notice types:
Pay rent or quit - tenant must pay rent or the contract is terminated and the tenant must leave.
Cure or quit - tenant must make reparations for damage or regulation/contract violations or leave.
Unconditional quit - tenant must leave, with no options for recourse.
While the notice's format and contents will vary according to local legislation, the tenant must generally be made aware of the eviction and, in most cases, a reason for the eviction.


What Types of Eviction Notices Are There?
Formal eviction notice

Common for evictions after the lease expires or property is sold.
Typically 20-30 days of notice.

Summary eviction notice

Common in "pay or quit" or "cure or quit" situations.
Typically 10 judicial days to respond before escalation to court (weekdays, excluding the day the notice was served and government holidays).
Other frequent terms include 14 days to pay or quit, 10 days to comply with rental agreement terms or quit, 3 days to comply with getting rid of a waste/nuisance, or 20 days for no-cause quits.


Serving Eviction Notices
Most states require personal service of the eviction notice. The notice must be presented directly to the tenant. It is essential to serve the notice properly. Service may need to be proven in order for a landlord to initiate the court process. While the landlord can present the notice, it may be of emotional or legal benefit to having a qualified individual provide service and proof of service. This is where process servers can come into play. They can be hired to serve legal papers and ensure compliance with local laws and legislations, guaranteeing a smooth legal process for all parties.


What Happens After the Initial Notice is Served?
After receiving the notice to quit, a tenant may comply with, ignore, or contest it. If the tenant complies with terms, such as paying all overdue rent or vacating, then the issue is resolved. If the tenant wishes to contest the notice, they may file an affidavit or motion to stay and get a hearing with a judge if the landlord decides to continue with the eviction. If there is no response after the initial notice period expires, a landlord may proceed to file an eviction lawsuit.


Eviction Lawsuit - Going to Court
The eviction lawsuit consists of a Complaint and a Summons. The complaint officially documents the reasons for the lawsuit with the court. At the same time, the summons is issued under the court's authority to notify the defendant (tenant) that they have been sued and are required to take action if they wish to oppose.
A landlord cannot serve (or present) the summons and complaint with the tenant. Depending on a state's regulations, either a sheriff or a process server must serve these documents.
After service, the documents will be filed with a courthouse. Once filed, the eviction record is officially associated with the tenant's record. This creates an eviction record for the tenant, regardless of whether the tenant wins or loses the final case. The record can be searched and seen by tenant screening companies and may cause complications when the tenant applies to housing in the future.
If the tenant does not respond in writing to the court prior to the date provided on the summons and complaint, they will lose the eviction case.
If a tenant does respond, the landlord and the tenant will go to court to present their cases before a judge in what is often called the Show Cause Hearing. The tenant may file a defense against the eviction. The landlord will likewise need to provide evidence to prove the validity of the eviction. It is a good idea to seek legal counsel to get proper advice when dealing with court processes. The judge will make a final ruling to which both parties must comply. Responsibilities for fees are determined by the judgment, with most going to the tenant if they lose.
If the court rules in favor of the landlord, a sheriff is called to serve a Writ of Restitution. The writ notifies the tenant when he or she is required to vacate the property and when the sheriff oversees or ensures the tenant's final removal.


Other Related Actions:
If the tenant is unable to remove all their belongings from the property, they must provide a written request within 3 days of the writ's issuance.
If the case is due to the tenant not paying rent, if the tenant pays all rent and balances their account before the date on the writ, they may call for a Motion for Reinstatement to reclaim their right to stay.
Overall, evictions are part of a lengthy process that leads to sensitive situations. It places stress on the landlord, tenant and any who become involved in the process. Handling eviction situations with integrity and following local legal processes is key to reduce the chances of accidentally extending the process and creating additional conflict. Look for our upcoming post detailing the role of service of process in evictions in our next post in the Deep Dive: Evictions series.

About ABC Legal Services
ABC Legal is the nation's leading service of process and court filing company and is the official process server to the U.S. Department of Justice. Docketly is a subsidiary of ABC Legal, providing appearance counsel on a digital, custom-built platform that smoothly integrates with our applications and services. ABC Legal's applications are cloud-based and compatible for use on desktop, browser, and smartphones. Our solutions and digital approach ensure process server partners, law firm customers, and their clients save valuable time and resources when serving legal notices safely and with maximum compliance, control, and transparency. ABC Legal is based in Seattle, WA, with more than 2,000 process servers throughout the U.S., as well as internationally in more than 75 countries. To learn more about ABC Legal, our solutions, and subsidiary company Docketly, visit www.abclegal.com.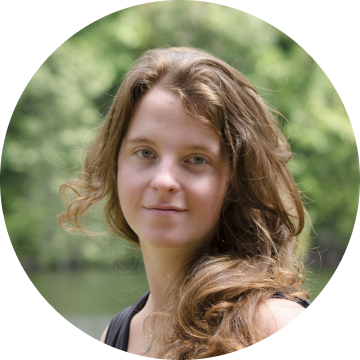 Written by
Heather Thomas
Product Marketing Manager, ABC Legal Services. Heather combines her natural curiosity and organizational skills to develop content and nurture stories at ABC Legal. A believer in good design and great brand experiences, she looks for opportunities to investigate, design, and create within the brand.
Subscribe to email updates