During a busy day of court calls and client matters, it's easy to lose sight of the importance of choosing the right process server for your next case. But this shouldn't be an afterthought. Whom you select for completing service of process can significantly affect accuracy and speed of service, particularly when it comes to business debt collection litigation.
With this in mind, this blog will focus on common sources of error and delay when serving a lawsuit and what you should look for in a service of process provider to mitigate these challenges.
Challenge: Difficulty Ascertaining the Best Location 
For debt collection, proper venue selection is vital to keeping your case moving smoothly. If the court you identify is not the proper venue, then the defendant can request that the case be moved, or the court can dismiss the case outright.
For a civil suit, the proper venue is the court that aligns with the location most relevant to the dispute. So, in a consumer debt collection matter, effective service depends on serving the defendant where the individual lives and filing in the court closest to them. Whereas business debt collection lawsuits are usually tied to the location of the business.
Solution: Once you've confirmed the location that determines the venue, your service of process provider may be able to help ensure you identify the correct venue. With ABC Legal, you gain access to our venue selection tool within your account after your first order. Using this free service is easy. For executing an individual summons, for example, you would simply provide the defendant's address and the amount of the lawsuit. ABC Legal then validates the address location, pinpointing the address and comparing it to jurisdictional maps. You will then see optimal venues for your case based on customized and current logic. By using the venue selection service, you can rest assured that you're working with the right location when serving a lawsuit.
Challenge:

Difficulty Locating the Defendant
Another common source of delay when serving a lawsuit occurs when defendants are difficult to locate. Whether due to address changes over time, incomplete information, or evasion, you will sometimes discover that tracking down a defendant isn't as easy as expected.
Solution: In these instances, a service of process provider that offers location or skip tracing services can save you valuable time. ABC Legal can help you locate defendants in multiple ways from skip tracing to investigations, depending on your level of need:
Pre-Suit Skip.™

ABC Legal determine whether you have the best-known address for your defendant at the outset. Simply send preliminary information to our teams, and we'll review and catch outdated addresses before you start the paperwork for filing or service of process.

Instant Trace.

This is a fast solution available for free after a non-service that helps you know where to start your next service attempt. ABC Legal's database will locate and provide you with the likelihood of alternative addresses based on rank and

score

. With these insights, you can take next steps quickly.

ABC Legal uses proprietary technology trained by real-world results to offer this industry-leading search capability.

Standard Investigation.

Legal professionals can request that a licensed private investigator take on your case and perform in-depth searches across credit header databases and other resources to locate the individuals you need to serve.

Deep Skip.

ABC analyzes data about the party and previous service attempts. Based on what you have pre-approved, workflows will kick in automatically to get your case back out for service or provide you with the results to make the final call.
Whether you know at the outset that the party will be difficult to locate or discover this along the way, having a service of process provider with the right technology, experience, and trained investigators can significantly affect speed of service. Whatever level of support you need, ABC Legal has you covered. 
Challenge: Evasion at Proper Address When Serving a Lawsuit
Another area where cases sometimes hit delay is when a defendant eludes service. Often, you'll have to prove that you have meaningfully attempted in-person service on behalf of your client before seeking alternative service.
Solution: ABC Legal makes it easy for you to document your efforts and provide evidence of the need to seek alternative service of process. Process servers gather details during their attempts to validate residency. In addition to information about the serve itself (time, date location), the process server also will note details such as the presence of the defendant's vehicle, packages addressed to the individual, or mailbox labels with the individual's name when the process server can't get the individual to come to the door.
State laws vary for methods of completing service on individuals. Complete documentation and evidence of service attempts makes it easier to file for alternative forms of service if needed. ABC can even help with alternative service support and assist in the refiling process.  
Challenge:

Service

T

hat

Doesn't

Hold Up to Challenge in Court
No one wants to see their service of process challenged or possibly even dismissed. Yet serving a lawsuit incorrectly risks having to initiate the process all over again. Small errors associated with not complying with local regulations or a lack of sufficient evidence of service completion are common reasons service of process may be disputed.
Solution: Working with a professional process server vendor with the right quality-assurance program can make all the difference in service of process holding up in court. ABC Legal has multiple processes to ensure rock-sold proof of service. Process servers must supply evidence of each serve, such as photos and GPS coordinates. In addition, process servers have access to due diligence requirements and notes on prior training to help with tricky local requirements. Process servers also have access to live ABC Legal representatives at all times for support while they are on location. With ABC Legal, each serve is validated. Law firms receive all supporting documentation in their account for filing proof of service.
The information on this page does not constitute legal advice and is for general, informational use. Due to the changeability of laws, the information on this page may not reflect the most recent local laws. Always consult current legal and civil codes in your area for the most accurate information.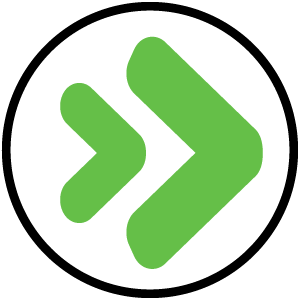 Written by
ABC Legal Services
ABC Legal Services is the leading service of process and court filing provider in the United States and employs an array of experts in service of process and legal technology. ABC Legal provides service of process in all 50 states and 77 countries.
Subscribe to email updates