With no end in sight to the pandemic and in the face of rising cases of COVID-19, more governments and businesses are looking for ways to safely manage the reopening that allows work to continue. In a recent article featured in Legal Management, the Magazine of the Association of Legal Administrators, Sascha Mehlhase, Vice President of Product and Innovation ABC Legal Services discusses best practices for navigating new liabilities and risks during this "reopening".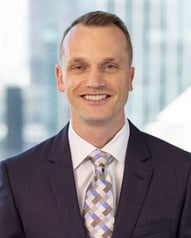 "Weighing in on COVID-1 Liability Waivers", published on November 3, 2020 takes a thoughtful look into the ins and outs of legal liability and potential litigation risks for businesses in the age of the coronavirus. Mehlhase takes a deep dive into workplace liability waivers. Liability waivers are forms that a business or organization may give to its members in an attempt to release the business from liability should a person contract the virus, presumably due to their interactions in the workplace. Foremost, Mehlhase stresses the importance of a business consulting an attorney when creating a liability waiver. With laws and regulations in a state of flux, a legal professional may be necessary to make sure the waiver can hold against scrutiny in local courts.
The Drawbacks of Liability Waivers
Mehlhase warns that every business should assess the drawbacks of implementing a liability waiver in the workplace and outlines four overarching concerns. First, forcing employees to sign a waiver could reflect negatively on the business, discouraging the faith an employee has that the employer cares for their welfare. With tensions already high, Mehlhase suggests that this could lead to bad publicity and cause public and worker opinion of the business to sour. Second, this style of waiver undermines the balance of power in the workplace, pressuring employees when they are already dealing with a great deal of stress.
Third, waivers can provide a false sense of security for employers, as they do not protect against all instances. Mehlhase warns that employers with waivers can still face repercussions for behavior deemed "willful, intentional and negligent." He notes that in California, there have been several instances where employees contracting the virus on the job have gotten worker-related injury compensation. Finally, OSHA standards must be recognized and followed - and waivers cannot dismiss new regulations from that organization.
Uncertainty and Litigation during COVID-19
The article continues with an outline of some of the litigation (or legal proceedings) around business liability and the novel coronavirus. Mehlhase underscores the precariousness of the situation, pointing both to a Politico article that ponders why more litigation around the virus hasn't occurred and an article in The Wall Street Journal that examines the initial cases against businesses - their onset delayed by a waiting period for that type of claim.
Mehlhase reminds his audience that in such tumultuous times, fear and uncertainty are equally alive in the consciousness of the employer, the employee and the public. He closes the article, urging businesses to implement measures to ensure employee safety and when in doubt, to consider consulting a legal professional.
About ABC Legal Services
ABC Legal is the nation's leading service of process and court filing company and is the official process server to the U.S. Department of Justice. Docketly is a subsidiary of ABC Legal, providing appearance counsel on a digital, custom-built platform that smoothly integrates with our applications and services. ABC Legal's applications are cloud-based and compatible for use on desktop, browser, and smartphones. Our solutions and digital approach ensure process server partners, law firm customers, and their clients save valuable time and resources when serving legal notices safely and with maximum compliance, control, and transparency. ABC Legal is based in Seattle, WA, with more than 2,000 process servers throughout the U.S., as well as internationally in more than 75 countries. To learn more about ABC Legal, our solutions, and subsidiary company Docketly, visit www.abclegal.com.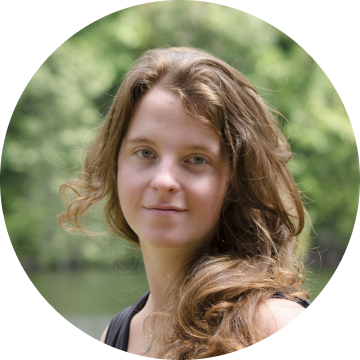 Written by
Heather Thomas
Product Marketing Manager, ABC Legal Services. Heather combines her natural curiosity and organizational skills to develop content and nurture stories at ABC Legal. A believer in good design and great brand experiences, she looks for opportunities to investigate, design, and create within the brand.
Subscribe to email updates