The Client
ANDREU, PALMA, LAVIN & SOLIS, PLLC
A multi-jurisdictional law firm focused on creditors' rights, civil litigation and contract disputes hired by banks, financial institutions, insurance companies and creditors to attempt to resolve consumer or commercial debt.
Client Philosophy: "Andreu, Palma, Lavin & Solis PLLC is a multi-jurisdictional law firm based in South Florida. Our primary focus has always been civil litigation, breach of contract claims, debt collection, and judgment enforcement. Our firm is focused on helping consumers and businesses find practical solutions to outstanding financial obligations assigned to our firm for collection. It is our commitment to treat each individual with fairness and respect during the debt collection process while working together with the creditor and the borrower to create a payment solution appropriate for their unique financial situation."

The Problem
ANDREU, PALMA, LAVIN & SOLIS, PLLC partnered with ABC Legal Services to help them overcome the following challenges:
Volume & Compliance:

Manage high volume with heightened compliance requirements, including subsequent data aggregation of large creditors and often with exception reports, missing vital information such as:

File date
Service date
Cost incurred
Attempts
Speed to suit
Speed to service
Timely returns
Logistics & Cost

: The cost involved in managing the process using individual, smaller service of process companies or individual servers proved to be untenable.



Document Management

: Labor costs of production were always a challenge.

The Solutions
ABC Legal Services worked with ANDREU, PALMA, LAVIN & SOLIS, PLLC  to implement the following solutions:
Invest in optimization-ABC Legal was open and willing to invest in the optimization of the tailored needs of ANDREU, PALMA, LAVIN & SOLIS, PLLC. Unlike competitors that are unable or unwilling to invest, ABC Legal has the skills and capabilities through logistics and technology to get cases moving faster through tailored solutions designed specifically for the customer.

Utilization of systemization-By expanding their offering, ABC Legal created opportunities for increased productivity without increased cost to the customers. Through the use of technology, ABC Legal decreased the overall cost through proprietary technology, thereby increasing accuracy, speed, and efficiency on a large and manageable scale.

Scale Brings Value-ABC Legal became a committed partner by helping ANDREU, PALMA, LAVIN & SOLIS, PLLC manage all their document, filing, and data exchange needs on a large scale creating cost savings actualized immediately.


The Results
The results of this ABC Legal partnership helped ANDREU, PALMA, LAVIN & SOLIS, PLLC achieve VALUE through:
INCREASED FILINGS = INCREASED SERVES
INCREASED SERVES = INCREASED REVENUE
INCREASED REVENUE + DECREASED COSTS = INCREASED PROFIT
INCREASED FILINGS + INCREASED SERVES = INCREASED MARKET SHARE
Additionally, ANDREU, PALMA, LAVIN & SOLIS, PLLC was able to:
Increase geographic access in process services.


Increase ROI through Value-through greater access to data with fewer errors and greater compliance. The partnership with ABC Legal translated into increased client satisfaction for ANDREU, PALMA, LAVIN & SOLIS, PLLC, resulting in increased market share.


Time Savings

-dramatically reduce the time to resolve litigations, increased compliance and reduced errors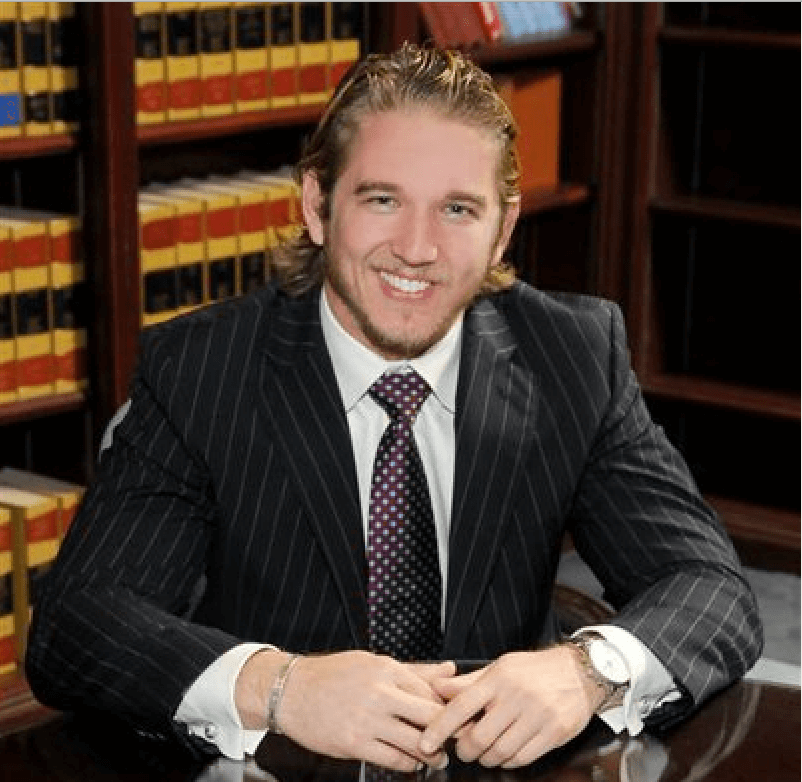 "ABC LEGAL HAS BEEN OUR MOST TRUSTED ALLY IN THE INDUSTRY. THE AMOUNT OF MONEY WE HAVE SAVED, AND THE INCREASED PERFORMANCE HAS YIELDED RELATIONSHIPS THAT WILL PAY DIVIDENDS FOR MANY YEARS TO COME."
"INEXPENSIVE SERVICE OF PROCESS COMES AT A SIGNIFICANT COST. COST IS WHAT WE PAY, BUT VALUE IS WHAT WE GET. THE COST TO VALUE RATIO USING ABC LEGAL WOULD MAKE IT FINANCIALLY IRRESPONSIBLE TO USE ANYONE ELSE."
- Aaron Cushman, COO at Andreu, Palma, Lavin & Solis, PLLC

How ABC Legal Service Can Help You Achieve Value
If your company is looking to achieve the same results as ANDREU, PALMA, LAVIN & SOLIS, PLLC, please contact ABC Legal Services.
As the nation's leading service of process and court filing company, and the official process server to the U.S. Department of Justice, we've shared our success with our customers for over 35 years by improving service of process. We continue to advance our technology and business processes to bring faster, easier, and more reliable process service to legal professionals nationwide--let us help you today!
About ABC Legal Services
ABC Legal is the nation's leading service of process and court filing company and is the official process server to the U.S. Department of Justice. Docketly is a subsidiary of ABC Legal, providing appearance counsel on a digital, custom-built platform that smoothly integrates with our applications and services. ABC Legal's applications are cloud-based and compatible for use on desktop, browser, and smartphones. Our solutions and digital approach ensure process server partners, law firm customers, and their clients save valuable time and resources when serving legal notices safely and with maximum compliance, control, and transparency. ABC Legal is based in Seattle, WA, with more than 2,000 process servers throughout the U.S., as well as internationally in more than 75 countries. To learn more about ABC Legal, our solutions, and subsidiary company Docketly, visit www.abclegal.com.

ABC Legal Services is the leading service of process and court filing provider in the United States and employs an array of experts in service of process and legal technology. ABC Legal provides service of process in all 50 states and 77 countries.
Subscribe to email updates