SEATTLE – June 29, 2020 – ABC Legal Services (ABC Legal), the market leader in process service for law firms and corporate legal departments, announced today that Tonya Hottmann has joined its team as Head of Marketing where she will lead the marketing, customer and revenue expansion efforts.
Tonya brings over 20 years of experience in marketing leadership, digital marketing, marketing communications, product launches and demand generation to the team.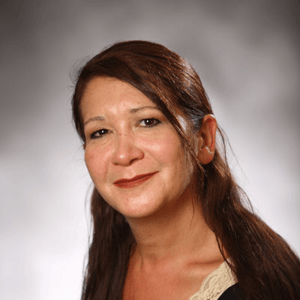 Most recently, Tonya headed the multi-million dollar eCommerce business unit for CareerBuilder, a global, end-to-end human capital solutions company.
Prior to joining CareerBuilder, Tonya established and ran the eCommerce business unit and digital marketing teams at West Corporation (now Intrado). She led product launch efforts responsible for over $35 million in revenue and spearheaded the launch of the international website covering customers on 5 continents in multiple languages.
"Tonya has extensive experience in marketing leadership, digital marketing, and demand generation", said Sascha Mehlhase, VP of Products and Innovation at ABC Legal. "She will be leading our revenue growth, branding, positioning, and content strategy as we expand our market-leading presence globally. She is poised to lead the strategy and tactical execution of our extensive growth efforts. Having worked with her at Intrado, I have witnessed her drive and her revenue growth success."
"I am truly excited to lead marketing and revenue expansion initiatives for ABC Legal Services, a growing market leader in process service," said Tonya Hottmann. "ABC Legal Services is at the precipice of changing the service of process business internationally and it is a remarkable time and a wonderful company that is leading this effort."
ABC Legal provides law firms and corporate legal departments especially in the financial sector with solutions for rapid, accurate and compliant service of process. ABC Legal also offers e-filing, skip-tracing, and appearance counsel, and extends the same functionality and level of service to legal professionals as well as individuals via its self-service solution.
About ABC Legal Services
ABC Legal is the nation's leading process of service and court filing company and is the official process server to the U.S. Department of Justice. ABC Legal's applications are cloud-based and compatible for use on desktop, browser, and smartphones. Its solutions and digital approach ensure its process server partners, law firm customers, and their clients save valuable time and resources when serving legal notices safely and with maximum compliance, control and transparency. The company is based in Seattle with more than 2,000 process servers throughout the U.S., as well as international service in more than 70 countries. To learn more about ABC Legal and its solutions, visit www.abclegal.com.

Chief Executive Officer at ABC Legal Services. Steve got his start in the industry in 1983 and by working his way through college as a messenger and process server at ABC Legal. Steve helped launch ABC Legal's successful PFI brand in 1994 and has played a significant role in growing annual revenues of $12M in 2001 to more than $100M in 2019.
Subscribe to email updates