According to the most recent statistics, there are approximately 18.2 million veterans in the United States, and of those, approximately 9 million (49%) of veterans have used at least one VA benefit or service in the past year.
In our ongoing discussions on debt and how it relates to consumers and creditors alike, we explore a niche area of debt that many outside of the military are perhaps unaware of, as well as bi-partisan legislation that aims to ease financial difficulties for veterans and military service members.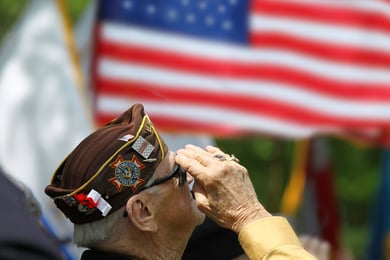 Why Do Some Veterans Owe Money to the VA?
In some instances, veterans owe money to the US Department of Veteran Affairs for different reasons. An example given by debt.org, "a married veteran receiving disability payments is no longer entitled to spousal dependency benefits after a divorce. Often the VA fails to catch the change in marital status and continues making oversize payments. When the error is caught, it demands repayment of the excess distributions." Accounting errors and eligibility changes are often the major causes for the miscalculated excess payments and therefore, veterans become bound to repayment plans and actually end up indebted to the VA.
Moratorium on Payments Extended
Due to the ongoing financial impact of COVID-19 and the current assortment of natural disasters, veterans indebted to the Department of Veterans Affairs were awarded a reprieve on payment obligations through the end of 2020. This action by the VA simply extends a moratorium on debt collection enacted by the POTUS last spring in an attempt to assist veterans impacted by the coronavirus pandemic. In addition, this action will allow veterans repayment options on existing VA debts, and extend inclusion to those affected by the current wildfires, floods and hurricanes across the U.S..
SHIELD for Veterans Act
On the issue of VA debt collection, Congress is considering legislation to modify the way the VA collects debt. Congressman Chris Pappas (NH-01) has announced legislation aimed at protecting veterans and reform VA debt collection. The legislation passed a crucial House Committee on Veterans' Affairs vote with "unanimous, bipartisan support."
Pappas introduced the SHIELD for Veterans Act (Stopping Harm and Implementing Enhanced Lead-time for Debts) last fall with Congressman Max Rose (NY-01). Rose, himself a combat veteran, co-introduced the bill following what was considered an "alarming hearing that revealed the gross inefficiencies in the VA and the financial hardship such issues have created for veterans." That hearing discussed how the VA overpayment system generated and collected over $1.6 billion in debt from veterans in the previous fiscal year. Perhaps most shocking, these overpayments are a direct result of mistakes at the VA from accounting errors and inability to effectively update and track changes in veterans eligibility. The result ends up imposing undue hardship and financial difficulties for hundreds of thousands of veterans, especially for those living on fixed incomes.
Currently the SHIELD for Veterans Act is awaiting a vote after passing a critical step on the House Committee on Veteran Affairs. As for the current moratorium on debt repayment extension through December 2020, Margaret Matthews, president and CEO of the Veterans Advocacy Association in Groton, Mass. is quoted in an article on debt.org as stating, "The VA's debt collection suspension will make a big difference to veterans, especially those on fixed incomes or unemployed due to the pandemic." Matthews goes on to explain that nearly all veterans affected by this moratorium are taking advantage of it, as it means their monthly budget will have more room for important needs and expenses.
Look for us to follow up on the SHIELD for Veterans Act as it moves through the legislative branch seeking bi-partisan approval.
About ABC Legal Services
ABC Legal is the nation's leading service of process and court filing company and is the official process server to the U.S. Department of Justice. Docketly is a subsidiary of ABC Legal, providing appearance counsel on a digital, custom-built platform that smoothly integrates with our applications and services. ABC Legal's applications are cloud-based and compatible for use on desktop, browser, and smartphones. Our solutions and digital approach ensure process server partners, law firm customers, and their clients save valuable time and resources when serving legal notices safely and with maximum compliance, control, and transparency. ABC Legal is based in Seattle, WA, with more than 2,000 process servers throughout the U.S., as well as internationally in more than 75 countries. To learn more about ABC Legal, our solutions, and subsidiary company Docketly, visit www.abclegal.com.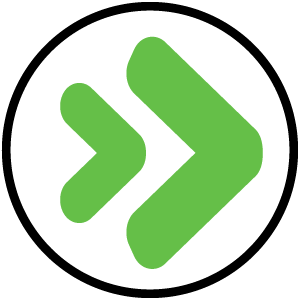 Written by
ABC Legal Services
ABC Legal Services is the leading service of process and court filing provider in the United States and employs an array of experts in service of process and legal technology. ABC Legal provides service of process in all 50 states and 77 countries.
Subscribe to email updates