In recent years, short-term rentals, vacation rentals and peer-to-peer accommodations have been a popular investment vehicle around the world. Peer-to-peer accommodations are part of the sharing economy, wherein people can rent out unused or under-used properties to others for rent. Popular because of a traditionally steady market, the initial investment can be fairly forgiving. In a 2018 overview of peer-to-peer accommodations, the World Bank predicted the global industry's annual growth rate at 31% between 2013 and 2025. However, like most industries the economic turmoil and uncertainty of 2020 have had a significant impact on peer-to-peer rentals.

Hosting Through A Pandemic
Earlier this year, CNBC reported that the rental market was in flux. Smaller investors, typically people who've invested in several properties, are no longer getting the support needed to keep the investment afloat. One of the larger names in the industry, Airbnb, saw layoffs this year due to the pandemic. The short-term rental industry had a 76% increase in cancellations for spring and summer 2020. However most businesses, notably AirBNB, seem optimistic.
In May, Airbnb released an article stating that people were beginning to hope and plan for future travel. The article explains, "Airbnb internal data reveals early signs of future trip planning through search and wish lists created by guests ready to reconnect with each other and the world". More recently, Airbnb commented that over 200,000 people with newly listed rentals on their platform saw their first guests during the pandemic, an intriguing number that speaks to potential strength in the market. Airbnb notes that since March new hosts in Portland, ME have earned over $900,000, and new hosts in Jersey Shore--more than $3.3 million, further supporting Airbnb's noticeable rise in demand for in city-stays.
COVID-19's Impact on the Peer-to-Peer Rental Market
For those in the peer-to-peer accommodation market, there have been some alterations to how hosts need to operate to be allowed to continue hosting and to ease vacation-goer fears. Earlier in the pandemic, Airbnb pulled the coronavirus under an extenuating circumstances policy to provide immediate coverage to allow for vacationers and hosts to make cancellations without taking financial or host status hits. Airbnb's COVID-19 hosting resources offer tips for providing virtual services to enforce contactless experiences for vacationers, tips for amenities that will help draw people in and keep them safe, and utilize new tools to offer continuing adaptation suggestions. Airbnb has also set up new standards for cleaning in a time when sanitation is top-of-mind.
Airbnb has seen a rise in searches for guests wanting to rent out entire spaces, prioritizing isolation over accessibility. There is an increased interest in traveling locally and in groups, often with full families seeking accommodations. According to Airbnb, with remote working on the rise there are people hoping to rent and continue to work. These changes may alter the types of locations that people could consider investing in, as places don't need to be exotic or cater to foreign travelers with more people seeking domestic getaways.
Is Now a Good Time to Invest in Vacation Rentals?
Although the sector was poised for growth, it has been impacted by the pandemic and the economic disruptions of 2020. The industry, however, seems to be adapting to cover new interest in local travel. A market research report covering the outlook of the market with COVID-19 in mind, notes social platforms and digital connectivity have been driving forces behind the market. Those industries have not slowed through the pandemic. The report's predictions indicate while North America is currently king with the U.S leading the market, there is an increased potential for upcoming growth in Southeast Asia.
At realtor.com, Lauren Sieben discussed the ups and downs of investments in vacation rentals during the pandemic, suggesting that although the pandemic is disrupting markets and making purchases tricker, it's pushing prices around and interest rates down. It may be a good time for new investors to step into the vacation rental industry. However, there is a risk in all investments right now given the COVID-19's difficulty and uncertainty. If this investment is an option, it could be an intriguing one given the profit seen by some in the current conditions, and the potential of such an investment when the industry recovers and international travel fully resumes.
With Airbnb announcing on August 19, 2020, that it has confidentially filed a draft IPO registration and may be available this year in the IPO market, another attractive investment option in the vacation rental space could soon be available. Whether the move is a show of strength or a shot at using current market strength to bolster the company, the announcement and potential investment opportunity has created a good deal of buzz and a story worth following.
About ABC Legal Services
ABC Legal is the nation's leading service of process and court filing company and is the official process server to the U.S. Department of Justice. Docketly is a subsidiary of ABC Legal, providing appearance counsel on a digital, custom-built platform that smoothly integrates with our applications and services. ABC Legal's applications are cloud-based and compatible for use on desktop, browser, and smartphones. Our solutions and digital approach ensure process server partners, law firm customers, and their clients save valuable time and resources when serving legal notices safely and with maximum compliance, control, and transparency. ABC Legal is based in Seattle, WA, with more than 2,000 process servers throughout the U.S., as well as internationally in more than 75 countries. To learn more about ABC Legal, our solutions, and subsidiary company Docketly, visit www.abclegal.com.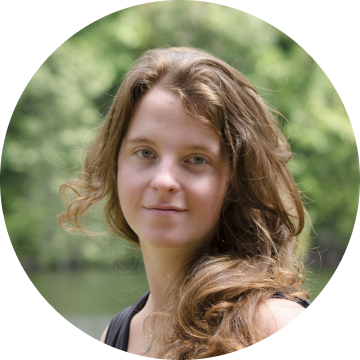 Written by
Heather Thomas
Product Marketing Manager, ABC Legal Services. Heather combines her natural curiosity and organizational skills to develop content and nurture stories at ABC Legal. A believer in good design and great brand experiences, she looks for opportunities to investigate, design, and create within the brand.
Subscribe to email updates