What is service of process?
Service of process is the procedure by which a party to a lawsuit notifies another party that legal action is being taken. It is a key part of the right to due process granted by the Fifth Amendment to the Constitution. In most cases with ABC Legal, you are serving a defendant on behalf of a plaintiff. It is critically important that care is taken when serving as to maintain each party's right to due process.
What is a process server?
As a process server, your primary responsibility will be to deliver, or 'serve,' legal documents to the parties involved in court cases. While simple in concept, the laws and regulations surrounding Process Serving add complexity to the job.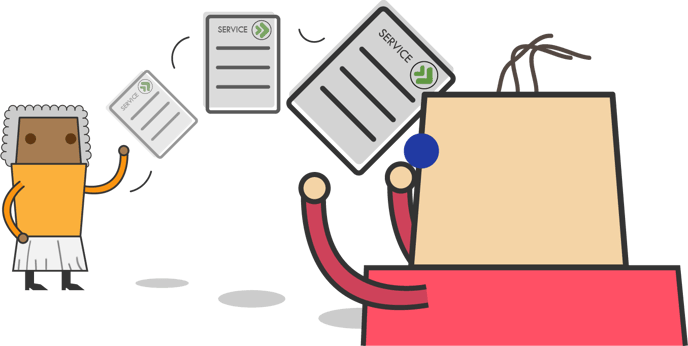 Note: Please do not ever throw documents 😀
How do you serve process?
Receive and review the order: Once you have received the service, review the cover sheet and documents. Take note of all customer and court requirements, as well as any special handling instructions. Ensure that the items listed on the cover sheet match the delivery package. Nothing more and nothing less should be included in the service.
Deliver the service documents to the intended party: You should always attempt to deliver the service documents to the stated individual or business at the listed address. This may require several attempts, on different days of the week and at different times of the day to increase the chance of service.
Return a signed proof: Sign and return your Proof of Service or Proof of Non-Service. Ensure to always carefully review the details listed on each proof prior to signing. These are ultimately your responsibility, meaning they should be fully completed and accurate prior to submission.
See also: Due Diligence; Confirming Residency; Frequently Asked Questions