What is the "Bad Address" Button for?

Servees are not always at the address we're trying to find them at. Non-Service occurs when you feel confident that a servee won't be located at a certain address within a reasonable timeframe. In ABC Mobile, a non-service is indicated by selecting "Bad Address" and providing details as to why that option was selected. Whenever possible, try to obtain the name of the person providing the information and include it in your submission. If the defendant is simply not answering see the No Contact page.
Here are a few reasons one might non-serve an address:
A current resident confidently stating that the subject is unknown or has moved away.
If a current resident reports that the subject is incarcerated (in jail or prison). Note: it is allowed to serve someone AT the jail or prison they are incarcerated in.
A leasing office stating with confidence that the subject moved away (the subject not being on the lease is not enough).
A neighbor confirming with certainty that the subject used to reside there but moved (the neighbor simply being unaware of who the person is is insufficient).
If the servee will not be available for some time - for instance, if the defendant is a trucker on a long delivery, is on a month's vacation, or is working temporarily in an isolated place.
The address is vacant. Always include details on why you believe the property to be vacant (vacancy or eviction notice, meter off, empty inside, etc). A neighbor saying, "I don't think anyone lives there" is not enough!
A phone call from the defendant, stating that they have moved, after submitting a record of the phone call in ABC Mobile.
If the address doesn't exist, is abandoned, burned down, etc.
If a resident is threatening or tells you not to return.
If the defendant has filed for bankruptcy.
If there is a no trespassing sign on the property - please try to reach the defendant without violating the "no trespassing" sign. Phone calls and checking with neighbors are great steps to take before deciding whether it is a bad address.
If the indicated address is a place of worship or nursing home.
If customer-specific instructions disallow service at that address. We cannot check the validity of every address we ask you to attempt. For example, there are occasions where you could be sent to a place of employment and given instructions not to serve at place of employment. Simply mark a bad address!
If the servee suffers from a terminal illness, mental disability, or other permanent hardship. If they seem unfit to accept service, do not serve.
If the servee is deceased, do not serve the documents to anyone. If they have one available, ask politely if you could see a death certificate and take a picture of it to submit with the order.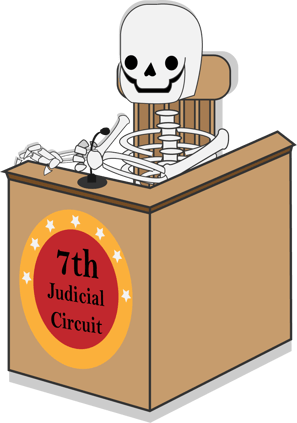 Resolving a Bad Address
After submitting a Bad Address Event, ABC Legal will investigate the circumstances to see if we can find a new address for the servee or if we should keep attempting the same one. It is not unusual to ask you for more attempts at an address if it was non-served. If the evidence suggests that the person may be avoiding service, ABC will arm you with that evidence to help increase your chances of a successful service.
See also: