We can be reached any time via the Contact ABC, option found on our Process Server Resources page or by pressing Support in ABC Mobile. Both of these options also give you access to our ABC Virtual Agent.
Submitting Request
First, enter your username for ABC Mobile.
Then select one of several prompts to categorize your issue. You may need to fill out a few more sections of information, but afterward you can hit submit and our team will receive your inquiry.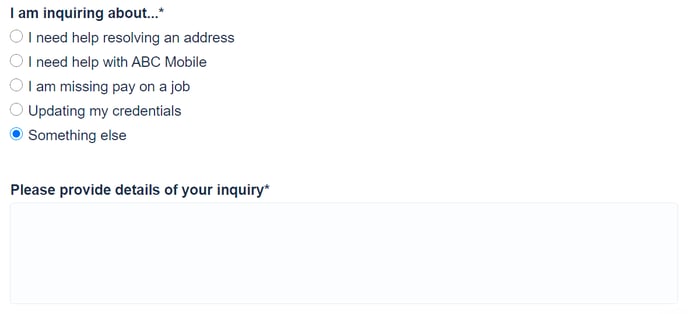 ABC Virtual Agent
When selecting the Support option in your ABC Mobile, you will also see the "chat" icon for the ABC Virtual Agent at the bottom right corner.

Use the chat to get quick answers to simple questions, or speak with one of our specialist when selecting option "I want to speak to an agent."