As an independent contractor, you get to set your schedule. So...
Anytime you are taking 3 or more days off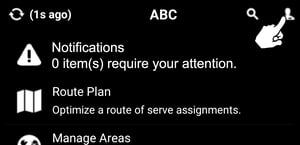 You can set yourself from (home) to (away) on your profile to no longer receive work automatically.
If you still have pending jobs
If you have orders on your list of services when your time off starts, go to Contact ABC select "Re-assign jobs" and let us know to "Re-assign all my jobs".
No need to tell us how long or why, it's your schedule after all.
When you are ready to work
Set yourself to (home) and jobs will automatically be sent to you in any assigned areas you have. No need to reach out to us.
When taking 1-2 days off
No need to set yourself to (away) as this will only cause work in your assigned areas to be sent to other process servers.