Email Notification
Any time you receive an order for service from ABC Legal you will be sent an email with a link to your Web Portal. After logging in, you will have access to print documents, a list of your orders, and a history of your earnings.
Printing Documents
To print service documents, click on the Print Service Docs tab. Then select all orders that you wish to print and click Download Documents on the top right of the page.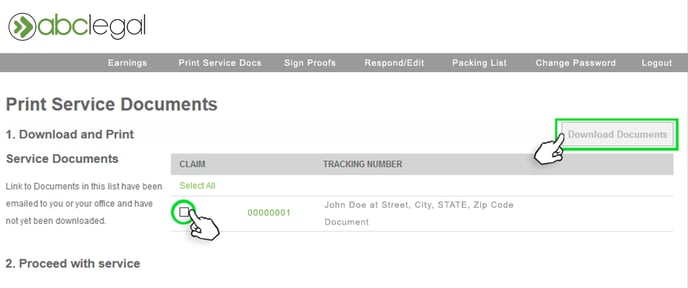 Packing List
Packing List shows all of your current orders, categorized by instruction.
Click on any Green Tracking Number to view the order's details.
Re-printing Documents
If you wish to re-print documents, click the View Service Documents on any order.