Rush Orders
We charge extra, and pay extra, for RUSH orders. For this reason, expectations are higher.
Attempts must be made within 24 hours of claiming the order and every 24 hours after. Please only accept rush orders if you have the capacity to complete these jobs within the established parameter explained above.
In the Map view, all rush orders will have an ORANGE DOT in the upper right corner
In the List view, all rush orders will be easily distinguished because they will have a tag in ORANGE with the word "Rush" beneath the order details.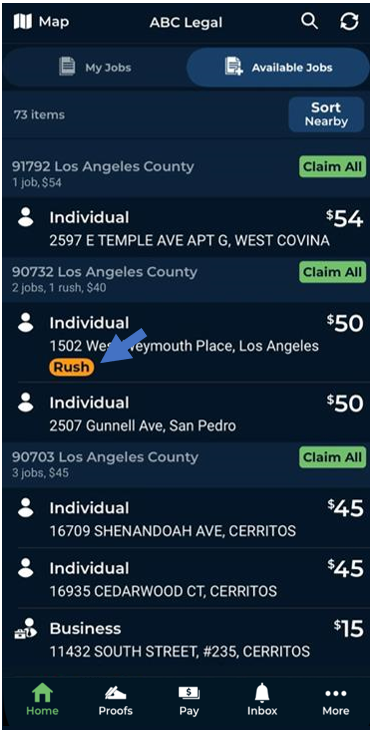 ---